A little outdoor lighting goes a long way towards improving your landscaping. In adequate lighting creates problems for your entire household, such as the high risk of thieves entering your home or tripping and falling injuries.
But, that doesn't mean you should install just any lighting fixture you can find. In fact, there are steps to take to select just the right lighting plan for your outdoor landscape.
If you are considering placing more lighting outside your home, here are five tips full of information to help you make the right selections and installations.
5 Strategies to Add Outdoor Lighting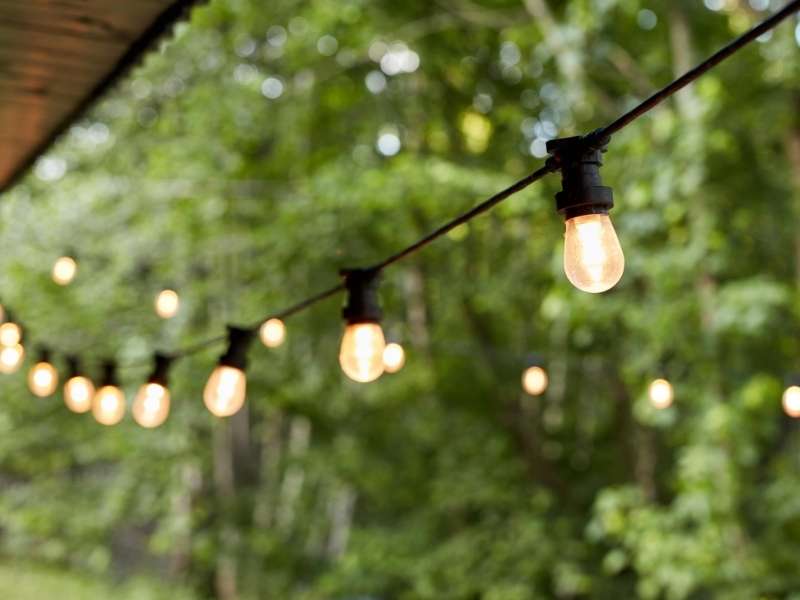 Identify The Need For Outdoor Lighting
Perhaps, the primary purpose of outdoor lighting is to illuminate your home's landscaping. But, installing the correct lights also helps illuminate your outdoor activities after dark. These extra lighting options are great for after dark when cooking food, conversations, or playing with the children.
Note that different lighting fixtures are ideal for different scenarios. Identifying the need for landscape lights helps you choose the correct fixtures to install. For example, perhaps, the pathway leading to your home needs extra illumination. If so, consider outdoor lighting in Oregon to help brighten your outdoor area, so you don't have to worry about accidental falls and injuries.
Match Styles
Start by looking at your home's design as if you're looking at a big picture. Does your house exude a contemporary look? Perhaps, it's giving off vintage vibes.
A good home design presents the viewers with a cohesive and harmonious look. Differentiating one outdoor element from the rest of the theme might break this cohesiveness and harmony. That is why style matching is crucial to help you avoid an awkward, unbalanced look.
Next, don't forget to color-match the fixtures. You don't want to install lights with different colors, especially if you sit them close together. For example, if the front door light is brass, the patio lighting should also be the same material and color. So, try to purchase outdoor lighting fixtures in a set to help lessen the task of choosing different styles.
Complement The Location
The task of adding landscape lighting to your property includes finding the right location for the installations. If you're installing outdoor lights on your front door, consider placing one or two wall fixtures. Mount these devices next to the door. In addition, an outdoor overhead lamp above the doorway is always very helpful. 
Wall lamps are also excellent options to highlight your home's facade. The fixtures add appeal that's both aesthetic and functional. Consider installing wall lights with diffusers if you want to highlight large areas of your house's exteriors.
Another example of location-based outdoor lighting is the string light. This fixture is excellent on a terrace or in the bushes near a patio. String lights help highlight small details while providing illumination with a lower level of brightness than other lighting options.
Other outdoor lighting examples to consider include ceiling lights for the balcony or garden lamps for the lawn.
Don't Overdo It
It can be tempting to place several outdoor lighting fixtures around the property. Instead, follow the 'less is more' guideline when installing landscape lights.
Remember that light generates heat. Therefore, bunching several fixtures in a small space increases the risk of house fires. So, make it a point to practice safety and give ample distance between each lighting fixture.
Moreover, installing more landscape lights than is necessary increases your overall energy usage. In fact, they might see your utility bill through the roof!
Also, overdoing your outdoor lighting might draw attention away from important elements in your design. Remember, you want to achieve a unified look for your home. Adding too many lights will draw attention to these devices instead of your property as a whole.
Create A Budget
Also, look for lights in different price ranges to avoid spending too much on the purchase and installation of these devices. Remember to allocate a spending allowance for your new outdoor lighting. In return, you might even end up with extra cash for other home improvement projects.
Note that lighting brands and manufacturers tend to follow certain factors when pricing their products. These elements include materials and power. This is why high-power lamps tend to cost more than their low-power counterparts. Also, sturdier lamps tend to be more expensive than lights made with low-quality materials.
Conclusion
A little planning goes a long way when you add outdoor lighting to your landscaping. Don't forget to identify the need for these fixtures. Also, consider the lights' styles and location for your property to achieve an aesthetic and functional look. Follow the guidelines posted in this article, to feel satisfied with the look and feel of your home's outdoor illumination.
Please add your questions or suggestions to the comment section below. Also, take a look at the links below for more fantastic articles about all things design.
Images Courtesy of Canva.
Organize Your Closet Like a Pro with These 5 Accessories
Foolproof Options for Incorporating Color in Your Interiors
ClickFunnels Tips to Easily Design a Landing Page
Share This Story, Choose Your Platform!