If you have a small living room, considering the layout is the first step to make the most of your space. There are several ways you can approach small living room designs and how you position your furniture. Also, the colors, the accessories, or the materials that you use all contribute to making your room feel larger.
If you have a small living room to design, we invite you to continue reading. In fact, here are design ideas that you can use quickly and easily.
Select the Right Furniture for Your Small Living Room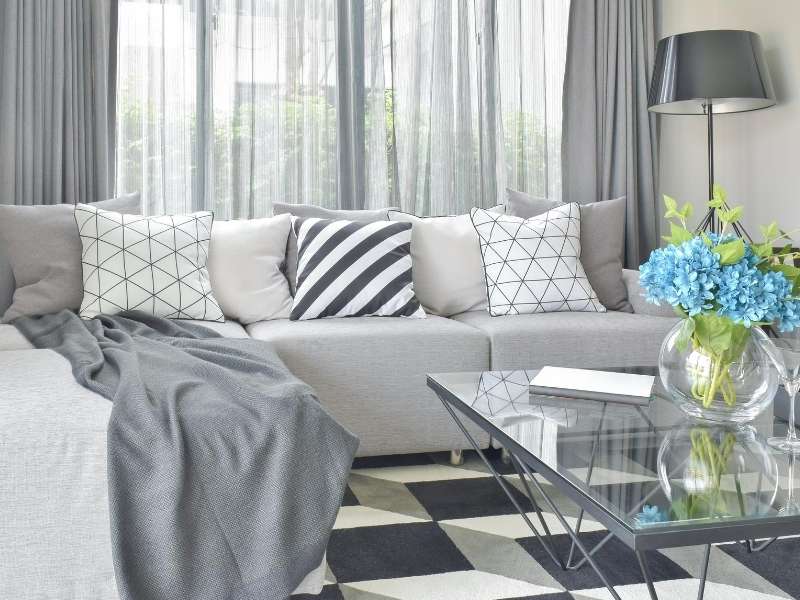 For a narrow living room space, every piece of furniture matters. Therefore shelving in a small living room easily becomes one of the focal points. Furthermore, shelves give you room to display books and ornaments efficiently and attractively. Ensure you choose tables and wall sconces from furniture store Melbourne to save much-needed floor space to make it easier to navigate your living room. 
Additionally, place a table at the end of your sofa, so that you have plenty of space. Alternatively, a pair of side tables can also be used in the middle of the room as a coffee table. For seating, choose tight-back sofas and club chairs. Also, consider a floating desk instead of bulky workstations.
Take Advantage of High Ceilings
Also, if you have a room with high ceilings, ensure you design for vertical space. The purpose of this tactic is to draw the eye upward to give the room a feeling a spaciousness and the illusion of being larger. One suggestions is to fill the vertical space with an eclectic art gallery for better results.
Consider the L-Shaped Sofas
When you want to bring a sofa into a small living room, consider the L-shaped sofas with chaise ends that lift for storage. This gives you extra seating and a place to store things away. However, if you don't have enough room for a corner sofa, go for smaller, more compact furniture pieces.
For instance, when you visit Furniture Store Melbourne, choosing a classic roll arm sofa with a lower profile will suit a small front room much more than an overstuffed sectional. The overstuffed sectional has a much heavier silhouette making your room feel smaller. Similarly, a slim storage ottoman is generally better than small chairs since they're less bulky and dominate the space much less.
If you have any suggestion you want to add, please do so in the comments below. You will also find other links below to take you to more fantastic articles about all things design.
Images Courtesy of Canva.
Learning to Negotiate: 10 Pro Tips for Real Estate Negotiation
Father's Day Gift-Giving in 2020
Share This Story, Choose Your Platform!