It's always a big decision when it comes to determining your home's worth. Just like any homeowner, selling a home might get very confusing for you. It comes with a lot of challenges, tasks to fulfill, and most people don't know where to start.
Of course, you want to make as much profit as possible. You don't want to end up selling way below value and losing money. However, you might find it difficult when determining the right price. Determining the correct selling price for your home affects how many buyers you entice. It also affects how long your house is up for sale.
We've listed out three easy steps to help you understand your home's value and what goes into the determination of your home's worth.
How to Determine Your Home's Worth in 3 Easy Steps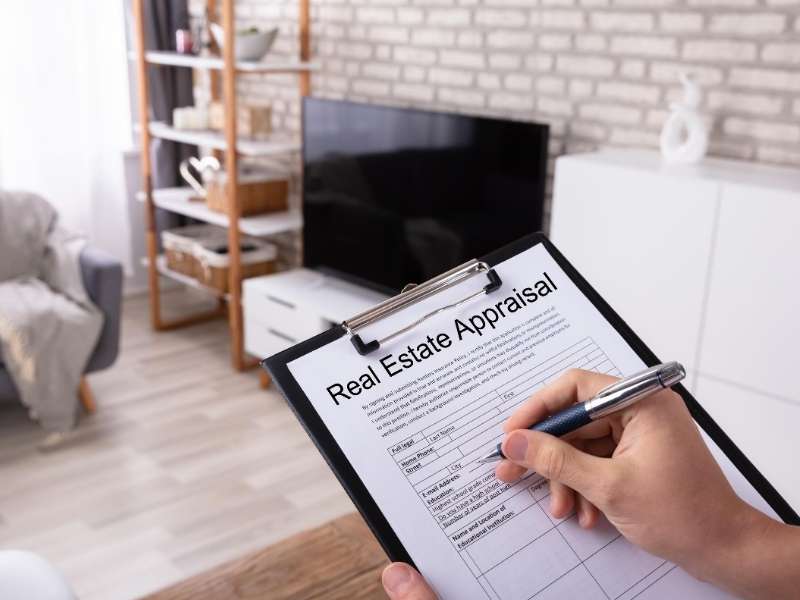 Know the Market Value
Market value refers to the price at which a house will sell within a reasonable time frame. It is essentially the amount a buyer is willing to pay for your property. Keep in mind that the market value isn't on the monthly mortgage payment, how great you see your home, or how sentimental it is for you.
To determine the actual market value, you should see your home through a buyer's perspective.
First, an important consideration a buyer will note is the location. If your property is near or within a hospital, park, recreational area, or near a supermarket – that's a plus. For buyers with families, they also consider whether there are good school districts nearby.
Buyers also consider the safety and security of the neighborhood. Therefore, you can check online to see if your property is in a low-crime rate area and use it to your advantage. Your home's architectural design is also a consideration such as the size and layout, number of rooms, and curb appeal.
However, other factors are out of your control. In fact, there are instances that the economy won't just favor a good deal. A few examples are 1) if the mortgage has high-interest rates or 2) there's good supply but low demand. The time of the year that you sell also affects your home's value because properties sell better during certain months than in others. Generally, it's best not to list a house around a holiday or near a school opening.
Use Free Online Tools
You also have access to free online tools to help you determine your home's value. These tools allow you to search for your address and give you helpful hints. Interestingly, they base the estimated market value on the local tax assessments, sales of homes in the area that are similar to your property, and whether they increase or decrease in value over time.
These online tools also give you adequate details like the type of home, the year it was built, and the size of the house and lot. You can also scroll through the data to compare other homes within the area, know your home's value trend, and determine the market's temperature.
However, keep in mind that these estimates are not always accurate. The calculations depend on how much public records these websites can access. So if there are little to no data gathered within your area, it's best to dig deeper.
Work With an Expert
If you're selling a house, it's always best to contact a professional property appraiser or a real estate agent. The beauty of this avenue is that they provide the right information to help you make better decisions about selling your home.
Interestingly, these professionals have access to a private industry database with recent data that allows them to analyze the market accurately. They also consider other factors that are not available for the public, such as the landscaping, upgrades, renovations, the home's condition, and other factors that attract potential buyers.
So, why not opt for trustworthy agents with real-world experience that can work with you? Although it's good to have well-experienced agents, keep in mind that selling a house is stressful. So, you don't want to work with someone that can potentially add to your stress.
Also, keep in mind that agents don't work for free as they do a lot of work for you. According to most real estate websites, the standard commission for a real estate transaction is around 6% of the home's sale amount.
Takeaway
Remember, there's no specific formula to determine your home's worth. With the right price, you get more potential buyers at your doorstep and earn the most profit in the least amount of time. We recommend that you continue doing your research into more information, online resources, or hire an agent to help determine your home's worth.
If you have questions or suggestions, please leave them in the comments below. We also offer more fantastic articles about all things design by clicking through the links below.
Images Courtesy of Canva.
5 Reasons to Get Home Inspections Before Buying
5 Ways Impact Windows Can Make Your Home Eco-Chic
Types of Fences To Keep Skunks and Other Wildlife Off Your Yard
Share This Story, Choose Your Platform!