Eco-chic homes, once considered by many as an alternative way of living, are now a primary way of life. In fact, the building of eco-friendly homes is fashionable across the U.S. as homeowners decide to go green. Of course, impact windows play a big part in this trend.
The increasing demand for eco-friendly products spills over to home construction, because many homeowners want to reduce their environmental footprint. Interestingly, using eco-friendly products, such as impact windows, is environmentally friendly and highly efficient.
Residential homes have a significant impact on the environment which is evident in the EPA's Sustainable Materials Management report. However, this report reveals that single-family home construction is bad for the environment. The problem is, when we build, renovate, and demolish houses, we disrupt habitats, erode soil, deplete natural resources, and pollute water and air.
Despite the high demand for residential homes and the benefits that brings, we need to preserve the environment and maintain resources for our children. Hurricane resistant windows help protect residential homes against high winds and impact. They help prevent water intrusion and prevent home destruction when strong winds blow out windows and doors.
This article discusses the ways impact windows make your home eco-friendly and chic.
Make Your Home Eco-Chic with Impact Windows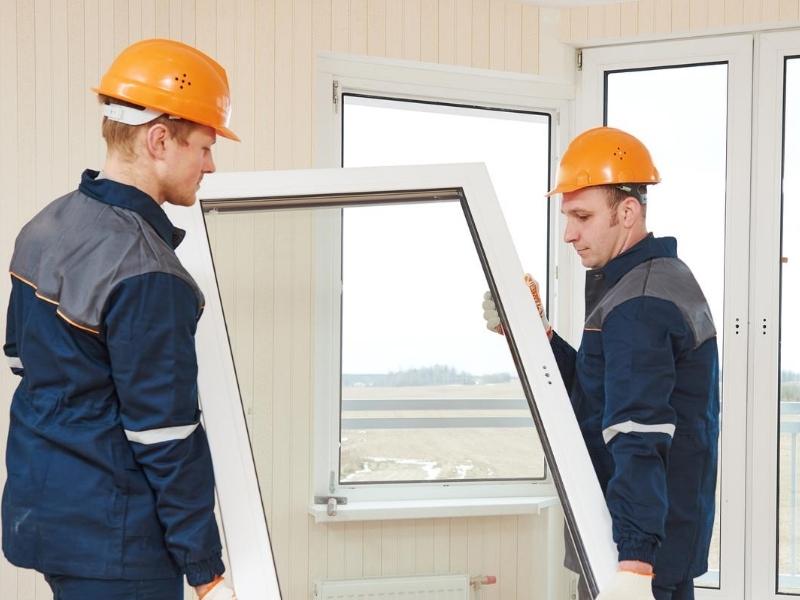 1 • Reduced Heating and Cooling Costs
Heat gain and loss through your home's windows are responsible for 25% to 30% of your heating and cooling energy use. For that reason, energy-efficient impact windows are an essential consideration for new and existing homes.
Manufacturers make hurricane windows by bonding multiple glass layers and a plastic inter layer together to create energy-efficient products. This is important because they prevent excessive heat transfer from outside, which reduces how often you turn on your air conditioning system.
The primary factors that contribute to the windows' energy efficiency include the window framing material and glass enhancements. However, you must get appropriate installation to retain their energy-efficient qualities.
2 • UV Filtering
Impact windows even help protect you from the strong year-round sunlight in Florida. Unfortunately, Floridians receive intense ultraviolet rays, especially during summer. The problem is these rays damage your eyes and cause sunburns. Moreover, when they penetrate your home through windows, they discolor and affect your interior furniture, artwork, photographs, and even flooring.
The good news is, hurricane windows block up to 99% percent of ultraviolet rays preventing them from entering your home, while also letting in natural sunlight.
3 • Impact Windows are Long-Lasting
Manufacturers build hurricane windows to last a lifetime, which is why many provide a lifetime guarantee. Some even allow the transfer of product guarantees to new owners after the sale of your home.
Although windows replacement is a costly maintenance expense, it's an eco-friendly investment because its durability ensures there are less replacements. Because of this, you don't need to keep replacing your windows before and after every storm season, which saves surplus products for use in future projects.
4 • Severe Weather Durability
Impact windows are critical in helping your home withstand extreme weather conditions such as hurricanes or tornadoes. Thanks to the strength and durability of these windows, states such as Florida require all new homes and those under renovation to install hurricane windows for protection.
Impact windows are eco-friendly because their durability enables them to withstand the effects of climate change over time and increased storms. A broken window during a high-pressure storm compromises the integrity of your home and sends debris flying. Unfortunately, the force generated by storms is sometimes so extreme that it blows the roof off your home.
5 • Noise Protection
Laminated impact windows protects against noise compared to regular windows. First, polyvinyl material that makes up hurricane windows provides a layer of protection. Then, the combination of the glass thickness and air space between the laminate panes prevents vibrations from coming into your home. What's more, the sealing around the windows' perimeter ensures that no noise penetrates through any tiny opening or cracks.
Your Eco-Chic Home With Impact Windows
Glass is a sustainable and ecological material that provides many benefits to the environment. Impact windows contribute to mitigating climate change. Additionally, they save precious resources because of their durability while lasting a lifetime. Their inert nature is also vital in safeguarding people's health and well-being.
If you live in areas that experience extreme weather conditions, you know the importance of taking precautions to safeguard your home and family. You can board up your home every time there is a potential storm, but that takes too much time and effort every storm season to retrofit your house. What's more, such last-minute decisions are dangerous.
Installing hurricane impact resistant windows is a permanent solution to an ever-present risk of storm damage. Outfit your home with a long-lasting armor that is strong and stylish.
Learn more about impact windows and how you can make them a part of your home today!
Author Bio:
Luis Alvarez is the founder and owner of Alco Windows and Doors. He comes from a family with more than 15 years of experience in the glass and glazing industry. With his extensive knowledge, Luis founded a company with dedication to quality service and support for those who want to protect their loved ones from severe weather. Moreover, after serving in the Marine Corps and now in retirement, he uses his military experience to effectively run Alco. His attention to timeliness guarantees efficient installations with a focus on meeting timelines.
Additionally, his background in preparation and organization ensures flawless window and door projects, no matter the project size. His leadership experience also promises a "job well done" mindset from every member of the Alco team . This includes the salespeople to the installation professionals.
Luis is graduate of Florida International University with a degree in mathematics and takes time to give back to the community by serving as an adjunct professor at Miami Dade College. In fact, he believes homes are built around people supporting one another. Moreover, his dedication to his home in South Florida ensures Alco Windows and Doors always put the customer's safety and satisfaction first.
If you have suggestions or questions, please leave them in the comments below. You will also find links below for lots of great information about all things design.
Images Courtesy of Canva.
Other Posts You Might Enjoy:
Types of Fences To Keep Skunks and Other Wildlife Off Your Yard
How Power Washing Your Home Increases Its Value
Why You Should Try Skiing or Snowboarding
Share This Story, Choose Your Platform!