Are you sick of the same old, boring designs to furnish your house? Well, we have an ultimate solution to all your interior woes. After all, glass and mirrors are a timeless combination that will add an oomph to your interior like never before. Excited to know more? Keep reading!
Why are Glass and Mirrors Ideal for Home Décor?
Believe it or not, glass and mirrors like gold to glitter, literally completing the look of every space they are installed. Ideally, if set up well, glass and mirrors can help you create a spacious look for your house. Even the most confined spaces can look roomy and beautiful. If you have a knack for elegant interior designs, believe us, glass and mirrors are your best bet. They simply help your home space look refined and adds a sense of a classic taste to your interior. Guess what? These aspects of your interior design can also help your house look well lit. Glass and mirrors reflect light, which makes the space look airier and more radiant.
Additionally, glass and mirrors are a perfect tool for home décor because of their easy functionality. You will have no issues, whether it is about cleaning or simply maintaining them. All you need is an old cloth and a mirror/glass cleaner; you are good to go.
Ideas to Use Glass for Home Décor
Worried about the placement of glass for home décor? Do not fret fellas! Something as simple as glass can revive any space. However, for the best look and easy use, glass as shower doors, tabletops, cabinets and staircase railings is a top-notch option. Not only it makes each of these home decorations look modern and classy but also it helps create the illusion of grandeur and illumination. Similarly, a glass top for dining tables is a superb option. It protects the base from scratches and makes the dining table super easy to clean. We know that all the mothers would love this option. Truly, it is not easy to clean dining tables after Christmas feasts!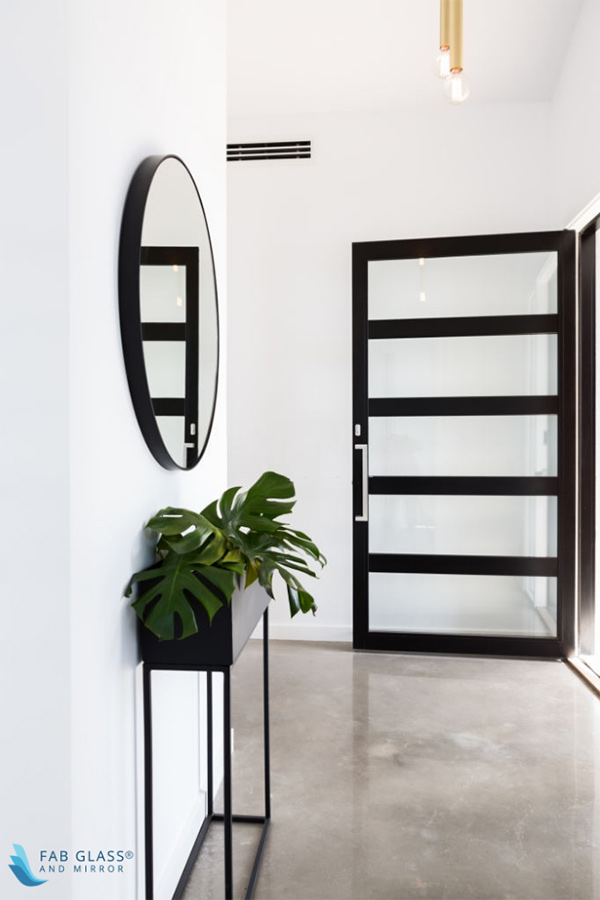 Further, if you have some extra space at home and want to create a modern yet simple look, a glass floor is an apt option. Create a glass floor where sunlight shines bright and place some plants underneath the glass floor. We promise you that you will love it. Perhaps, this is an ideal coffee room for days when you just want to sip on your coffee in solace. Finally, glass walls and glass ceilings are like showstoppers. Imagine having a space where there is a glass wall. How cool and unusual right? keep up you're a-game with glass walls and ceilings. We bet; your home will be an abode you would never want to leave.
Ideas to Use Mirror for Home Décor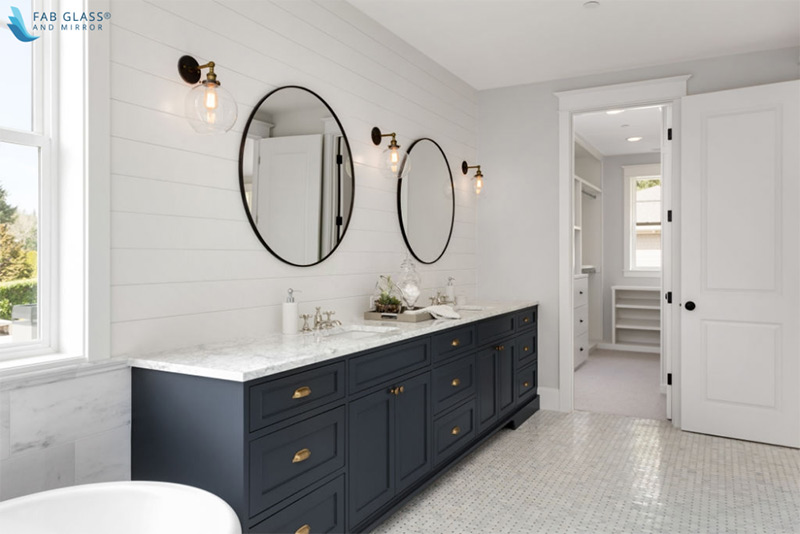 If you are obsessed with mirrors and love seeing yourself in the mirror every now and then, trust us, mirrors for home décor is a dream come true. One great spot for placing a mirror is the entrance lobby. Imagine getting to do the final touches before you finally leave the house. Wouldn't that be great? The addition of a mirror in your entrance lobby also signifies your taste for home décor, regal and quintessentially exemplary. Similarly, mirrors are used to focus on the center of the room. One great way is to place them on the most noticeable walls. Fancy this! You place multiple mirrors that are cut into unique shapes and decorated with frames on your drawing room wall. Trust us; everyone visiting your home will adore this unique style. Some good options for mirror shapes are square, diamond, circles, and cones. Place them in an abstract position and Voila!
Likewise, mirrors are helpful in hiding visually unpleasant home issues. For example, if you have color scratches, patchy paint or even unwanted marks on your wall, covering it with a mirror can do wonders. Alternatively, place a mirror on the wall adjacent to a big, gorgeous vase that will accentuate its beauty.
Therefore, whether you want plain, flat, frameless, or one-way mirrors, your home can look extraordinary with mirror installations. Do not trust us? Try for yourself!
How this Small Investment Brings Big Returns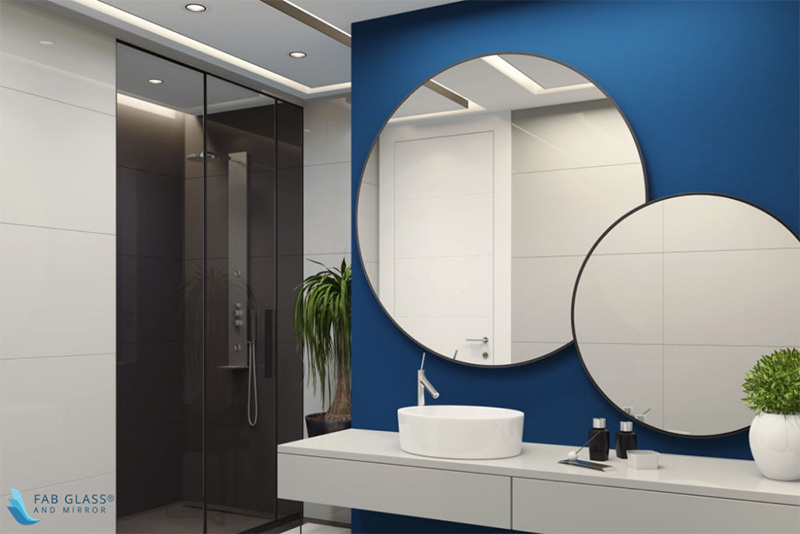 Sometimes, even slight changes and actions can lead to the best of the outputs. Moreover, the use of glass and mirrors is no different. Usually, the cost of a standard double-pane glass ranges from 100$ to 120$ at most. Similarly, a standard ¼ inch chunky mirror costs $6 to $20 per square foot. Therefore, investments in both glass and mirror are easy on your pocket, yet they can help yield unparalleled benefits. For example, transforming the entire look of your house within a low budget is no more difficult. These decorations give luxury look but do not cost you a fortune.
All you have to do is make a one-time investment and reap benefits in the form of an aesthetic look that will have you stunned. Both, the cost of installation and maintenance costs for glass and mirrors is substantially low. Some home decorations require expensive cleaning tools; however, these require basic tools that almost every household has. Not limited to that, the net worth of your house also increases with beautiful decoration. Everyone loves to find ways that can increase the net worth of their houses. Yet, this is usually carried through expensive measures.
Recap
However, with glass and mirror installations, you have a relatively cheaper yet amazing deal at hand. All you have to do is to use your aesthetic sense and get some mirrors and glasses installed at home. Believe it or not, you will be shocked by how much change little steps can bring.
So, what are you waiting for? Revamp your house with glass and mirror installations and make it look elaborate, classic and worth living. After all, your house speaks volumes about your personality and taste.
Images by Fab Glass & Mirror
The First Sign of Bed Bugs: Early Warnings to Look Out For
The Child-Proof Kitchen – 5 Kitchen Upgrades All New Parents Should Consider
A Simple Guide on How to Decorate a Nursery
Share This Story, Choose Your Platform!