Sure enough, you can get a bulk of Christmas cards on your next stroll to the bookstore, but this year let's make it more personal! Make your own ho-ho-holiday party invite and create your own Christmas cards online.
No matter who you send the card to, whether it's your family, friends, or business clients, it makes them feel special. But, you don't need to go overboard with getting expensive cards when you can get inexpensive Christmas cards, and with just a bit of creativity.
So, if you want to know how to create your own Christmas cards, we invite you to continue reading!
Create Your Own Christmas Cards Online this Year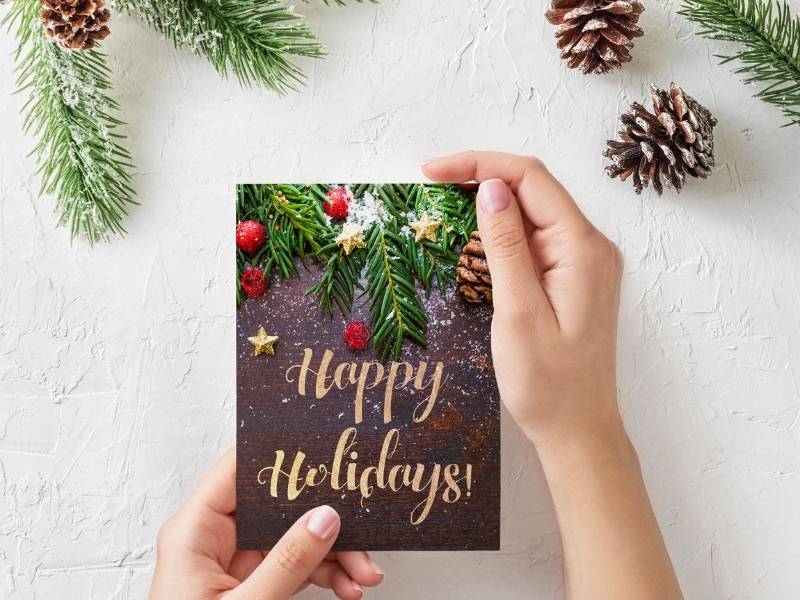 ① Pick a Fantastic Design
Your design should scream festive and traditional! Yet, it needs to be modern to look different. For instance, select one with custom illustrations such as a symbol, icon, or drawing that is relatable to the people receiving the cards. They will enjoy your thoughtfulness with these cool graphics that illustrate your message.
Let's suppose you are designing it for your food industry business. Naturally, you want to add bright, colorful food designs to the card. See how easy it is?
② Select Your Message
A special message always wins the hearts of the receiver. So, be sure to put the right thought into writing to bring the receiver joy. It's a perfect gift for your family, friends, and even clients. It doesn't matter what kind of card you have because it is the thought that matters.
③ Select the Image
The image you select depends on the theme of the card. For instance, try adding a lovely family picture or a picture with your staff with a representation of your business.
Your image is the unsung hero of your card. Pick one wisely and pick the best one among them all. You can edit it a little to make the colors pop out to have a more festive look.
④ Personalize Each Card
Some of these points already personalize your card, but you can always go the extra mile. For example, add a light banter, or invite the receiver for dinner. Also, designing each specific card for each person is something that gives it the personal touch. Then, your friends receive the same basic card design but including something personal for the individual recipient.
⑤ Send Your Cards Out
How do you plan to send your cards this year? Traditionally, via mail or send it electronically? Whatever method is most convenient to you is the one to use.
If you decide to send the card via mail, you can also use decorative envelopes and if you are using e-messages, then your card can also have animations like snowflake or glitter sparkles.
We hope you have a joyous holiday! If you have any other suggestions, we'd love to hear from you in the comments below. Also, look below for links to other posts about ALL things DESIGN for your home or business.
Images Courtesy of Canva.
Other Posts You Might Enjoy:
Useful Wedding Invitation Etiquette Tips
Unique Ceiling Fan Design Ideas That'll Inspire Your Creativity
How to Purchase Office Furniture for Your Creativity
Share This Story, Choose Your Platform!