There are many different flavors that remind us of Halloween. What's better than to create amazing cocktails to accompany the Halloween season and to add some fun to the celebration? We've pulled together three Halloween cocktail recipes for you to try!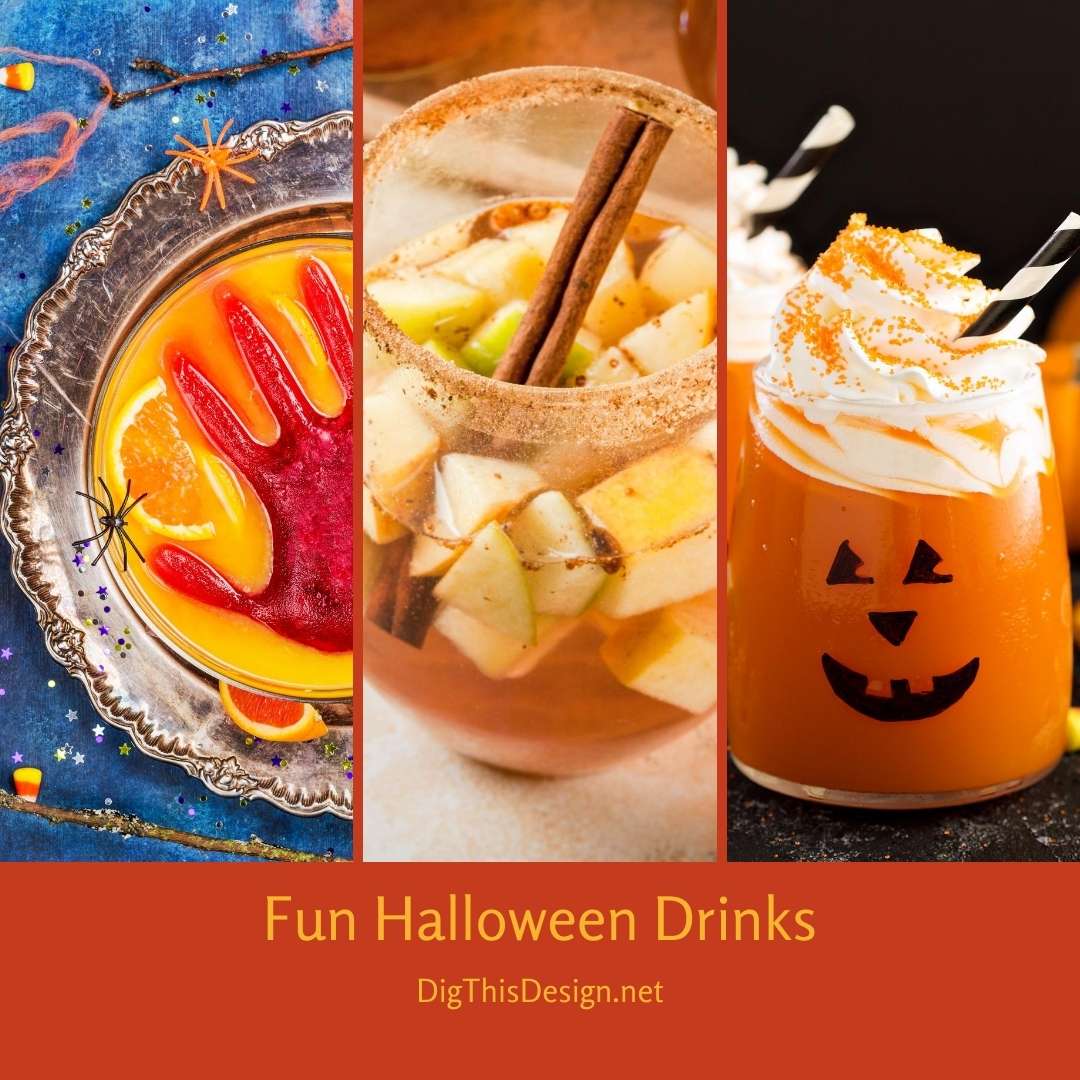 Halloween Ghoul Punch
Here's a spooky punch your guests with absolutely love!
Ingredients
55 oz. SKYY Orange
33 oz. Midori
44 oz. sweet and sour mix
15 squeezed orange wedges
cubed ice
thin slices of oranges (garnish)
mellon balls (garnish)
To make the punch, pour ingredients into a pitcher filled half way with cubed ice. Stir the ingredients together in the pitcher for five seconds. Then strain the ingredients from pitcher into punch bowl. Garnish the punch with thin slices of oranges. (This recipe makes a large batch.)
Warm Apple Pie Cider
Warm apple cider is a drink that reminds all of us of the cool fall nights. This drink will be sure to warm you up!
Ingredients
1 ½ quarts apple cider
3 tablespoons firmly packed light-brown sugar
7 whole cinnamon sticks
1 teaspoon ground all spice
½ teaspoon ground ginger
ground cloves
freshly grated nutmeg
Salt
Take a medium saucepan and whisk together cider, sugar, spices, and salt. Bring to a simmer over medium-low heat. Then remove from heat and pour in brandy, if desired. Strain mixture into a pitcher, discard solids. Serve in mugs, garnished with cinnamon sticks.
Jack-O-Lantern Cocktail
Here is a drink that will certainly add a festive twist on a classic!
Ingredients
1 oz cognac
0.5 oz Grand Marnier
1.5 oz orange juice
0.5 oz ginger ale
orange wheel (garnish)
lime twist (garnish)
Combine all ingredients together in a cocktail shaker. Shake well and then strain ingredients into an ice-filled glass. To make the pumpkin top here's what you do. Fold a small piece of lime, twist in half and insert it into the center of an orange wheel. Use the pumpkin top as a garnish for the cocktail.
Written by: Sharan Kaur, FizzNiche Staff Writer
Images Courtesy of Canva.
Share This Story, Choose Your Platform!