As the bewitching hour approaches, ensuring a safe and enjoyable Halloween experience for your family and community is paramount. With a few simple precautions and safety measures, you can transform this thrilling occasion into a memorable and secure celebration. Follow these comprehensive Halloween safety guidelines to keep your loved ones protected while reveling in the festive spirit.
Halloween Safety Guidelines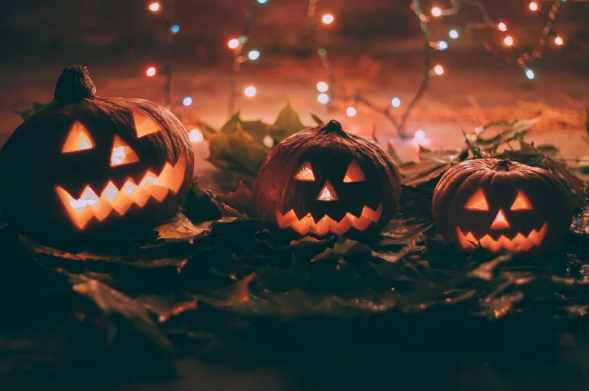 Plan Safe Trick-or-Treating Routes
Mapping out a safe and well-lit trick-or-treating route is essential for an enjoyable Halloween adventure. Choose neighborhoods known for their well-lit streets and friendly atmosphere. Avoid areas with limited visibility and high traffic to minimize potential accidents. Encourage children to stay on sidewalks and use crosswalks, emphasizing the importance of pedestrian safety at all times. Halloween should be fun and Halloween safety guidelines followed.
Prioritize Visibility with Reflective Costumes and Accessories
One of the best Halloween safety guidelines to follow is risk-free costumes. Be sure you enhance visibility during evening festivities by incorporating reflective materials into costumes and accessories. Opt for brightly colored costumes or add reflective tape to clothing, treat bags, and accessories. Consider providing children with glow sticks or flashlights to ensure they remain visible to drivers and fellow trick-or-treaters, reducing the risk of accidents in dimly lit areas.
Choose Safe and Comfortable Costumes
When selecting costumes, prioritize comfort and safety to ensure a hassle-free Halloween experience. Choose well-fitting costumes that do not obstruct vision, impede movement, or pose tripping hazards. Avoid cumbersome accessories or oversized masks that might limit visibility or cause discomfort. Opt for flame-resistant materials to minimize the risk of accidental fires, especially around jack-o'-lanterns and other decorations.
Practice Safe Pumpkin Carving Techniques
Engage in safe and supervised pumpkin carving activities to avoid any potential accidents. Encourage children to draw designs on the pumpkins and let adults handle the carving process using specialized tools. Consider using flameless LED candles instead of traditional candles to eliminate fire hazards, reducing the risk of burns or other mishaps. Place carved pumpkins on stable surfaces away from walkways to prevent tripping incidents.
Inspect Treats and Consume Safely
Promote the practice of inspecting Halloween treats before consumption to ensure their safety and quality. Discard any unwrapped or suspicious-looking candies, homemade treats from unfamiliar sources, or items with damaged packaging. Emphasize the importance of moderation and responsible consumption, encouraging children to enjoy their treats in moderation to avoid any potential health issues.
Halloween Safety Guidelines for Pet Safety During Festivities
If you're celebrating Halloween with your furry companions, take the necessary precautions to ensure their safety and well-being. Keep pets indoors and away from the door to prevent them from escaping or getting anxious amid frequent visitors. Refrain from feeding pets Halloween treats, especially chocolates, candies, and other potentially harmful snacks. Ensure your pets have proper identification in case they accidentally escape during the excitement of the evening.
Secure Home Safety Measures
Create a secure and welcoming environment for trick-or-treaters by maintaining a well-lit and clutter-free pathway to your home. Remove any obstacles or tripping hazards from your porch, walkway, or yard to prevent accidents. Keep pets restrained or in a separate area to avoid any unintended confrontations with visitors. Consider using non-flammable decorations and avoid using open flames to minimize the risk of fires or accidents.
Conclusion
By adhering to these Halloween safety guidelines, you can ensure a joyous and secure celebration for everyone. Prioritizing visibility, comfort, and cautious behavior can significantly reduce the risk of accidents and mishaps during this spirited occasion. Create lasting memories and cherish the Halloween festivities while safeguarding the well-being of your loved ones and community. Happy and Safe Halloween!
Other posts you might enjoy:
Halloween Decor for the Front Door
Lighting the Way for Your Spooky Guests on Halloween
Share This Story, Choose Your Platform!