Do you have your Halloween lighting plans in place for your spooky guests this season? Lighting is an important part of every home decor but we all love to step it up for holidays and Halloween is no exception.
If you haven't given it much thought yet, here is a rundown of some delightful ways to light your home up nicely for your spooky guests who come calling.
Lighting it Up for Halloween • 3 Easy DIY Decor Tips
Pumpkin String Lighting
String up the happy paper pumpkins across the porch and throughout the home. However, be sure to select LED lighting for a cooler and more energy-efficient option.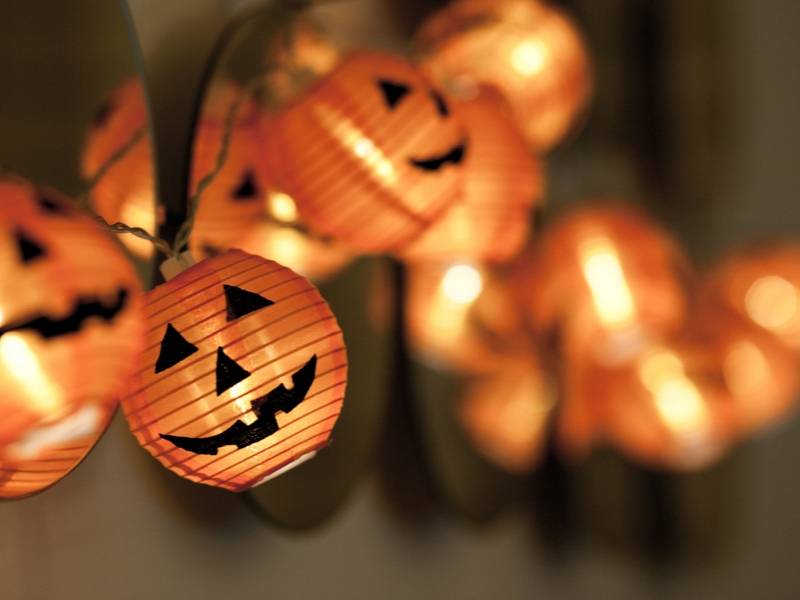 This type of lighting is found anywhere from craft stores to home stores in a variety of styles and colors for your little spooky guests this year.
Carving the Pumpkins for Candles
Families everywhere enjoy the pumpkin carving tradition complete with candles for decor on the front porch.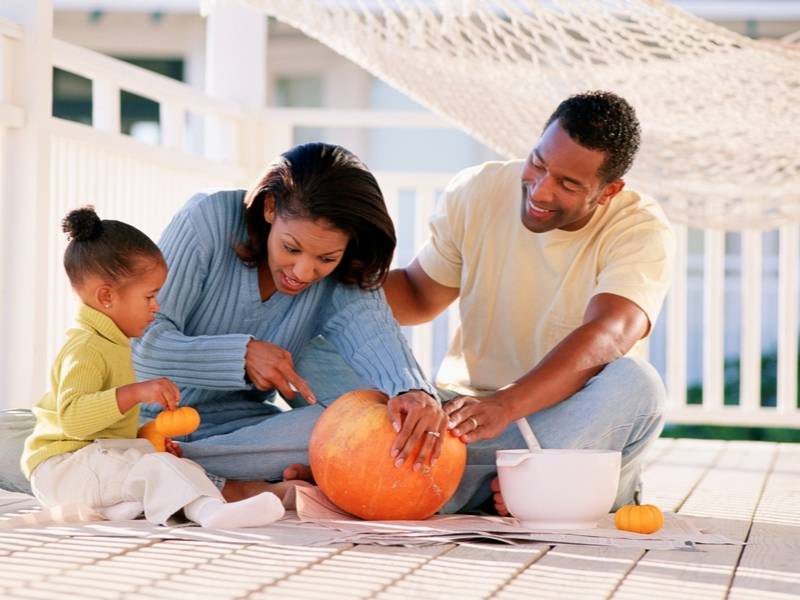 This is also a perfect time to make it a bonding experience for the entire family to prepare the pumpkins to light up your Halloween for everyone to enjoy.
Arranging the Front Porch
Now you get to arrange your Halloween lanterns on the front porch! Naturally, you will find thousands of ways to design your decor for your spooky guests. However, here are some basic suggestions that take into consideration both the design and safety guidelines for this creative task.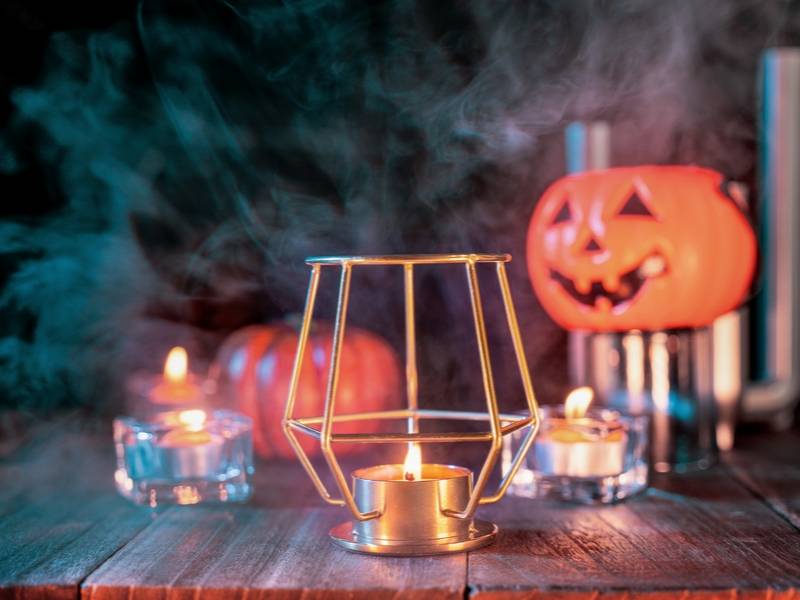 Tealights for brilliant accents in decor holders or inside pumpkins
Opt for battery-operated accessories such as wands or hand-held lanterns.
Line your sidewalk or steps with decorative light stakes or freshly painted or carved pumpkins with candles.
Ensure an adequate and safe power source for your porch.
Exercise safety precautions with all electrical power sources and open-flame candles.
Lighting the Way for Your Spooky Guests
Lighting up your front porch for this occasion is not only attractive, but it also provides adequate and safe lighting for your spooky guests and that's a win-win for everyone.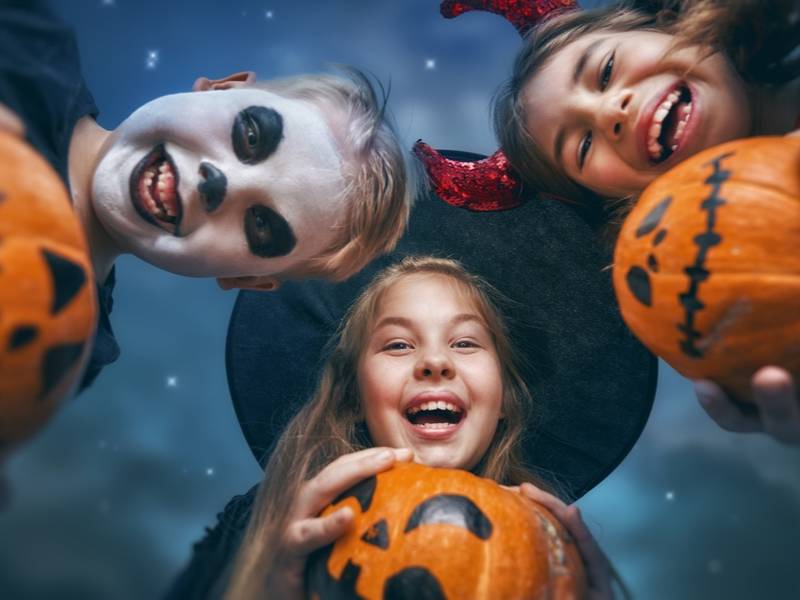 We wish you a fun and enlightening Halloween season of decor this year. Let us know in the comments below how you light up your home for your spooky guests. We've also included some other seasonal design links below for your further enjoyment and information. Happy Halloween!
All images courtesy of Canva.
Other Posts You Might Enjoy:
October Tablescapes for Exquisite Halloween Entertaining
Halloween Decorating Made Easy
7 Superb Tips to Add Seasonal Style to Your Home
Share This Story, Choose Your Platform!