Halloween is the second most decorated event behind Christmas and with all of the bright colors available, it doesn't have to be frightening anymore! This Halloween, get courageous and decorate with Lime Green, Orange, Purple, and Black so your decorations will pop! Simply follow these steps!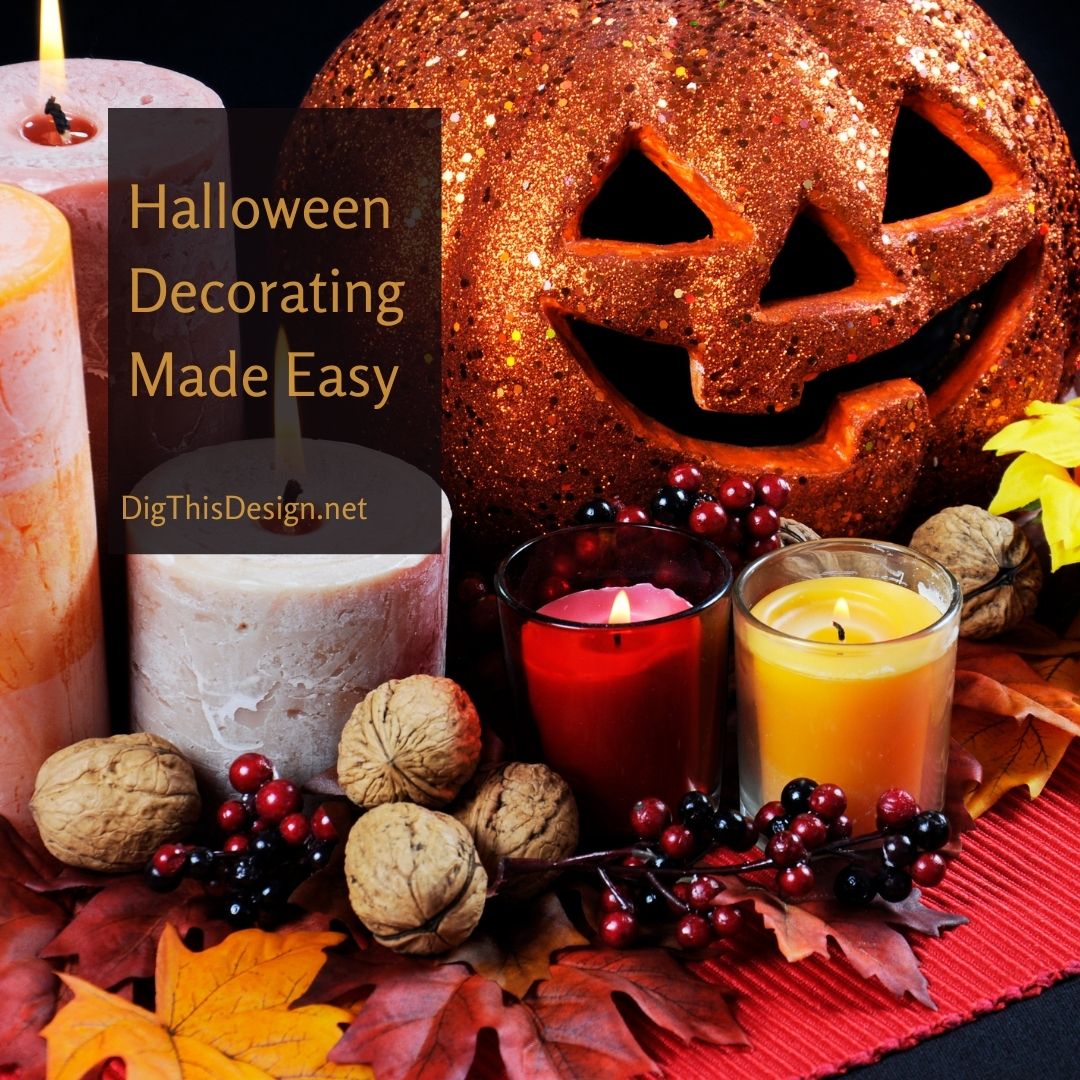 Choose a Theme
Choose your favorite Halloween theme – witches, spiders, monsters, or even candy – then pick your colors. You can decorate one spot in your home or all over when you have a theme!
At Show Me Decorating, we love to decorate with a garland loaded with three basic ingredients-Ribbon, Balls, and Floral.
For Halloween, we used a candy theme while accenting with our floral and polka-dotted balls, with black and white ribbon. Deco mesh is all the rage right now so it was our first layer on our garland to give it dimension.
Then you add in the balls of two sizes, the ribbon, and your candy picks. At home, you could add in more focal points like jack o lantern buckets or trick or treat signs.
Ribbons and Bows
Are you bow-tying challenged? At one time, it was not uncommon for me to get a bit of bow-envy when looking at wreaths and other holiday decorations.
ShowMeDecorating.com now makes it easy for newbies to tie a beautiful bow with their bow-tying app! We tied the ribbon in bows using our techniques from the app How to Tie a Bow.
We love to decorate for the holidays and constantly update with simple to follow how to's at ShowMeDecorating.com.
###
Many thanks to Jennifer Sharrick from Show Me Decorating for sharing her Halloween Garland tutorial with us!
Images Courtesy of Canva.
Other Posts You Might Enjoy:
Halloween Decor for the Front Door
Share This Story, Choose Your Platform!