Check out these four fabulous kitchen trends, perfect for transforming one of the most used rooms in your home.
1) Open Shelves
Show off your dish sets (or your grandmother's) by eliminating the doors on traditional cabinets. "Hung" shelves actually replace cabinets in modern kitchens, giving the space a more open feeling.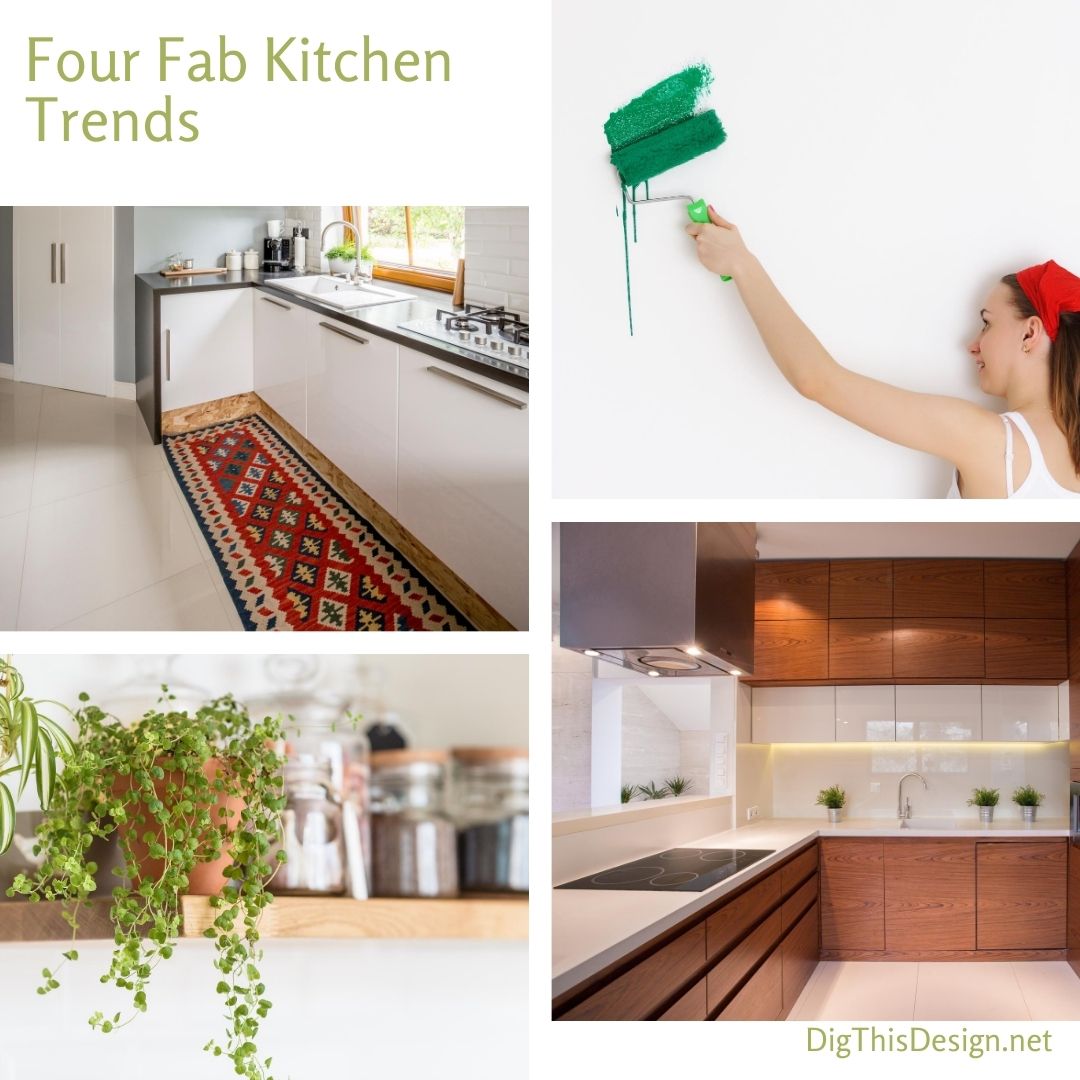 2) Add A Colorful Rug
A bright patterned rug can add warmth, color and even foot comfort. Colors can easily be mixed up. When the seasons change, roll in a new color. Such an easy way to spruce up your cooking space.
3) A Coat Of Paint
Bright colors are used by all designers– from dark green to pale blue–while the classic all-white has made a bold comeback. If you need a perk, choose your favorite bright. Or if you want an airy openness, go all-white.
4) Under Cabinet Lighting
Not just a trend, because this makes counter tops so much more user-friendly. You can add battery-powered touch lights to accomplish this same advantage, if built-in lighting is out of the budget.
Whether you are wanting just a little lift to your kitchen, or you are going to remove and replace cabinets, sinks, and appliances, these trends are easy to do and will make your space more updated and fun to be in. Since families spend so much time in this central room–cooking, preparing, cleaning and eating–it makes a lot of sense to make it a more enjoyable experience.
Written by: Ruby Holder Moseley, FizzNiche Staff Writer
Images Courtesy of Canva.
Share This Story, Choose Your Platform!