Just when you thought it was safe to go back to the mall, wait, wait…here it comes…Valentine's Day! Yes, that's right. More shopping for presents, more wrapping…oh brother.
Thankfully, Valentine's Day doesn't usually require as much work as Christmas, but it can still be pretty stressful, fraught as it may be with hopes and expectations.
So how about a nice cocktail to end a tense day of shopping for that perfect Valentine's Day gift? Or to accompany that romantic dinner? Here are a few to try, compliments of www.cosmopolitan.com's article "The 20 Sexiest Cocktails to Sip On." 💞
Valentine Cocktails: The Perfect Addition to that Special Evening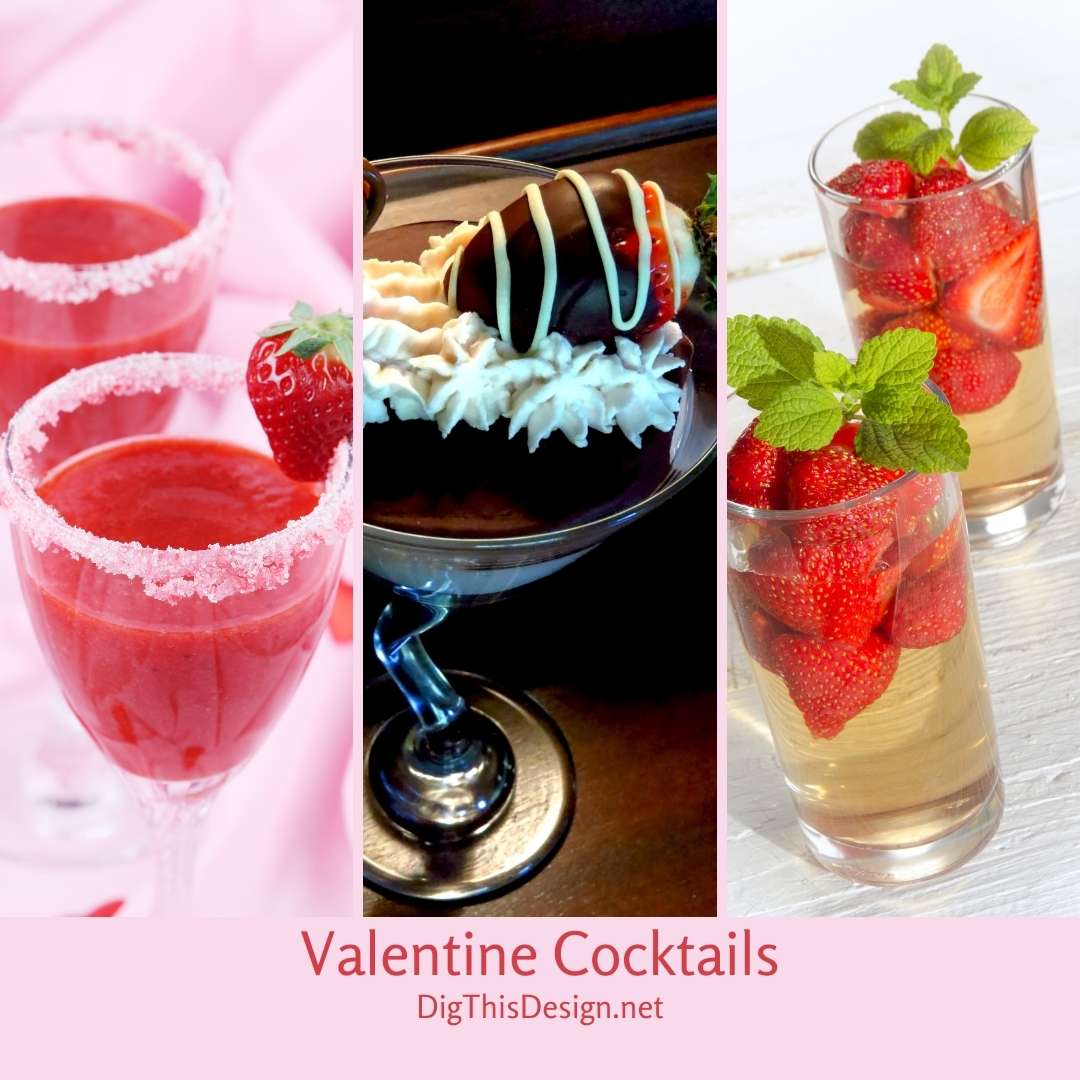 Amore Vietato (Forbidden Love)
2 oz. Hendricks gin
1 oz. blood orange juice
Dash simple syrup, 2 strawberries
4 slices of cucumber
Muddle fruit with simple syrup, add gin and blood orange juice. Shake and strain into a martini glass. Garnish with a strawberry, cucumber spiral, and orange peel hearts.
SOURCE: Wendy Verdel, Zeffirino, The Venetian, Las Vegas
The Chocolate-Lovers Margarita
3 parts chocolate milk (store-bought or homemade)
1 part Sauza Silver Tequila
1 part strawberry puree or daiquiri mix
Chocolate covered strawberry
Combine chilled chocolate milk, Sauza, and strawberry puree in a tall glass. Stir vigorously to combine. Pour into a glass and garnish with a chocolate-covered strawberry.
SOURCE: Sauza
Strawberry Kiss
1 1/2 oz. Absolut Vanilia
1/2 oz. strawberry liqueur
Splash of CranPineapple juice
Combine ingredients and top with champagne.
SOURCE: Absolut
The French Cosmo
3 oz. pineapple juice
1 1/2 oz. vodka
1/2 oz. cassis
Garnish: pineapple slice or leaf
Shake all the ingredients with ice and strain into a chilled stemmed glass. Garnish with a pineapple slice or float a leaf from the fruit in the drink.
SOURCE: Joe Reiser, Woo Lae Oak, Los Angeles
Strawberry Punch
3 fresh strawberries
3 slices canned pineapple
1/2 oz. pineapple syrup from the can
1/4 oz. simple syrup (dissolve one part sugar in one part boiling water; let cool)
2 oz. white rum
Muddle fruit. Pour over ice with other ingredients; shake. Garnish with fruit.
SOURCE: Fonda Tsironis, Park Blue, New York
These lovely sounding (and beautiful looking – be sure to check out the article to take a look at the rest of the recipes and the pictures provided) may not help you choose that perfect Valentine's gift, but they'll certainly be a nice way to end the day, and may just impress that special someone.
Written by: Tricia Doane, FizzNiche Staff Writer
Share This Story, Choose Your Platform!