It's Friday, so that means it's time to share some interesting holiday drink recipes with you. Last week we shared an egg nog martini and the week before we drooled over a cranberry martini – today, we raise our glasses full of margaritas!
Sure, margaritas are usually enjoyed on a warm beach or by the pool – but with a little pomegranate or cranberry, a margarita can be the perfect holiday cocktail.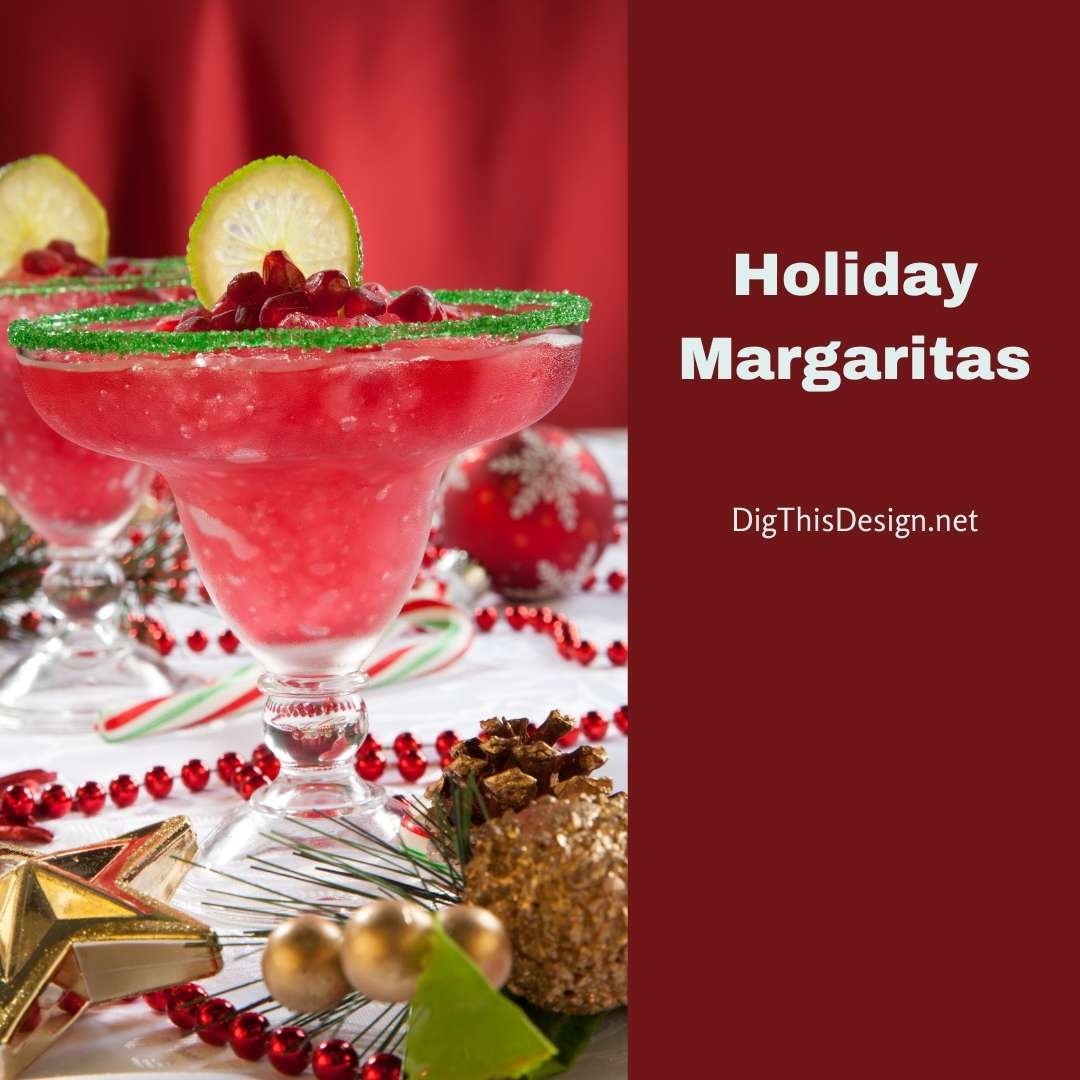 Pomegranate Margaritas
These red and green margaritas were found at HowSweetEats.com
Ingredients
Makes 1 – but feel free to multiply to make enough for all of your guests!
2 ounces Grand Marnier
1 1/2 ounces Tequila
2 ounces pomegranate juice
2 ounce lime juice
1 1/2 ounces simple syrup
coarse salt for the rim
lime + pomegranate arils for garnish
Directions
For simple syrup: combine equal parts sugar and water, bring to a boil and let sugar dissolve, then turn off heat and let cool completely.
Rim the ridge of your glass with a lime wedge and dip in margarita salt. Fill the glass with ice. In a cocktail shaker, combine tequila, grand marnier, pom juice, simple syrup and lime juice with ice, and shake for about 30 seconds. Pour over ice and squeeze in extra lime slices. Add some pomegranate arils for decoration.
Cranberry Margaritas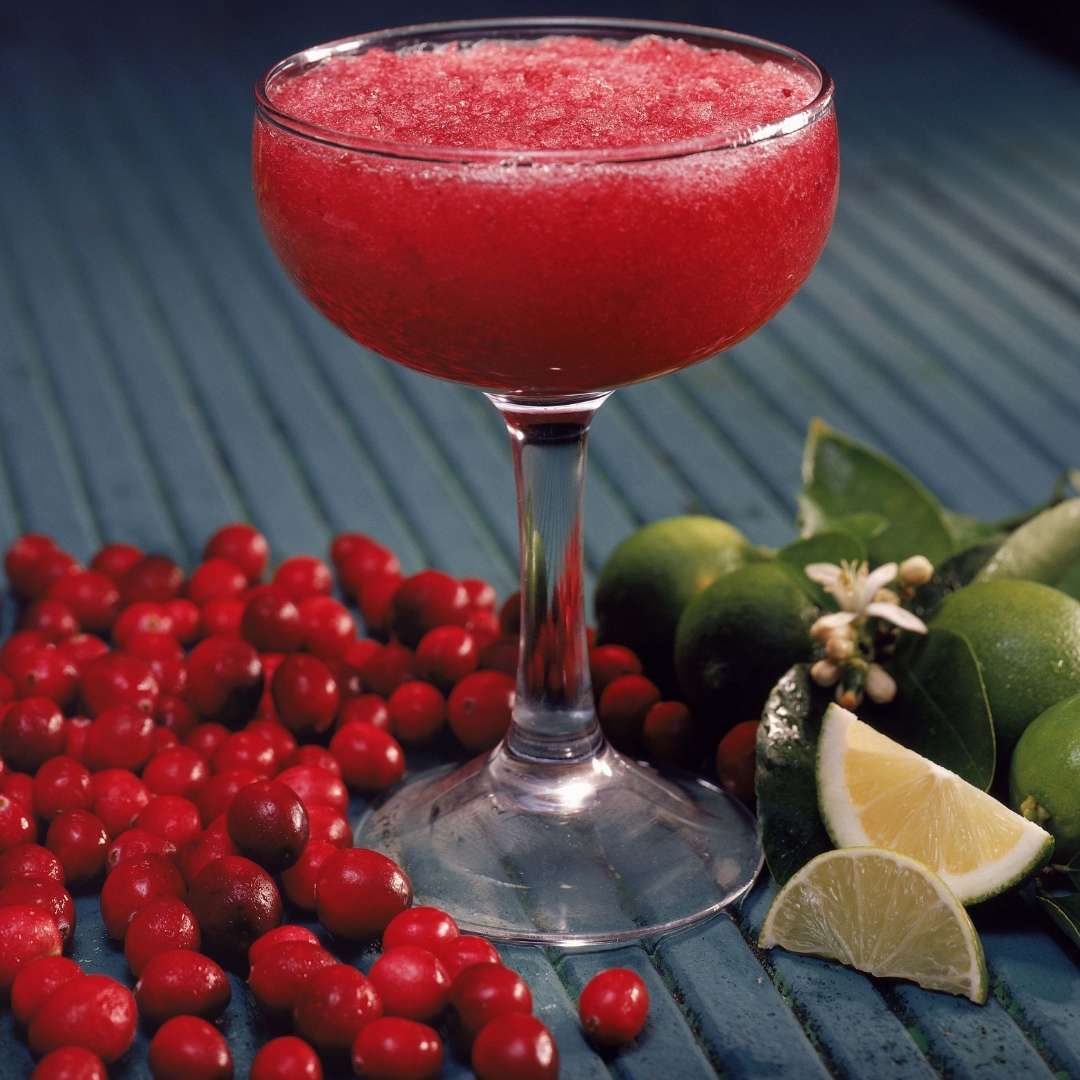 This holiday drink recipe was found on HomemadeFoodoftheWorld.com.
Ingredients (Makes 4)
Wedge of lime
Sugar
Ice cubes for shaking and serving
1/2 cup cranberry juice or cranberry juice cocktail
1/2 cup silver or other 100% agave tequila
1/4 cup orange liqueur (Grand Marnier, Triple Sec or Citronage)
1/4 cup fresh lime juice
Garnishes: thinly sliced limes or fresh cranberries
Directions
To make the margaritas, fill a cocktail shaker with ice; combine the cranberry juice, tequila, Triple Sec and lime juice; and, in the words of recipe writer Rebecca Rather, shake like hell. Then strain the margarita mixture into some glasses full of ice, and start sipping.
If you're feeling particularly festive, you can garnish the drink with thinly sliced limes, fresh cranberries or a small ornament threaded with a skewer. To make the sugar rim, just run a wedge of lime around the edge of your glass, and dip it into a saucer of sugar.
Run a lime wedge around the rim of the glass, and dip the edge in sugar to coat. Fill glasses with ice. Set aside. In a cocktail shaker filled with ice, combine all the ingredients, and shake like hell. Strain into ice-filled glasses and serve.
Images Courtesy of Canva.
Share This Story, Choose Your Platform!