Home maintenance and improvement is often a year-round endeavor. However, it's easy to appreciate that some seasons are better suited for your house and yard renovations. Autumn, is ideal for home improvement projects due to its lower temperatures.
Fall is just the right time to do home maintenance and improvements. Increasing your home's value so that you can pocket a significant amount after covering the costs of selling a home. Consider hiring an experienced contractor to ensure your home renovation is a success.
Home Renovations for Fall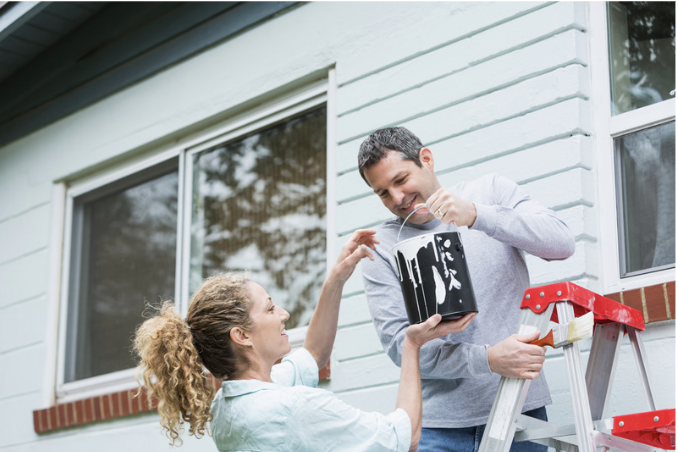 Below are some of the top home renovations you should consider undertaking:
Energy Saving Home Renovations: Seal and Insulate Your Home
During fall, you should consider sealing and insulating your home to ensure your house remains warm during the winter and potentially lower your energy bills. With the ever-increasing winter heating costs, investing in home insulation could prove very beneficial. Home insulation prevents warm air from leaving via the attic while ensuring that cold air doesn't creep inside.
The Department of Energy's recent study shows that insulating and sealing the basement, attic, and crawl spaces could save every household approximately 15% of energy bills on cooling and heating homes. Additionally, it helps enable a better indoor experience while keeping off pests and pollen.
Paint Your Home's Exterior
Fall is the ideal time to give your home's exterior a fresh coat of paint. In contrast, summer is usually too hot, causing the paint to get runny with the ensuing humidity.
A fresh coat of paint on your home will no doubt seal off all the exterior surfaces from the wet and cold season. The paint coating will adequately protect plank siding and wood graining. Joints and gaps that may be caulked will help in minimizing wind intrusion. Brick and stucco will be sealed from ice and water damage. In other words, you can depend on your home's outer skin paint layer to keep it safe from the elements at a rather affordable price.
Work on Your Roof and Gutters
Clearing your gutters is essential to ensure the winter's deluge drains seamlessly. Proper gutter maintenance is crucial for your house, no matter your location. Autumn is the best time to fix your gutters or replace them entirely. You may find some things on your roof that necessitate minor repairs while clearing your gutters. For instance, think of tiny leaks or missing shingles that need patching before they become major issues. Whatever you do, ensure that your gutters are pristine by removing all debris before the snow falls.
Endnote on Fall Home Renovations
Fall is the perfect season to tackle the home improvement projects you often put off during the summer and spring. Most renovations are only feasible during this time of year. Roll up your sleeves and prepare your home for the harsh cold months of winter.
 

Other Posts You Might Enjoy
How to Prepare for a Renovation
4 Ways to Avoid Your Home Renovation Project
5 Tips for Planning a Home Renovation
Share This Story, Choose Your Platform!