Tired of seeing the same four walls in your home? Is your living space making you feel glum? These are signs it's time to liven up your home's interior! However, many homeowners feel discouraged when they look at the price tag on home renovation projects. This is enough to call it quits. Little do they know, there are ways to afford your home renovation projects for the space that they want.    
Here are 4 Ways to Afford Home Renovation and Liven Up Your Space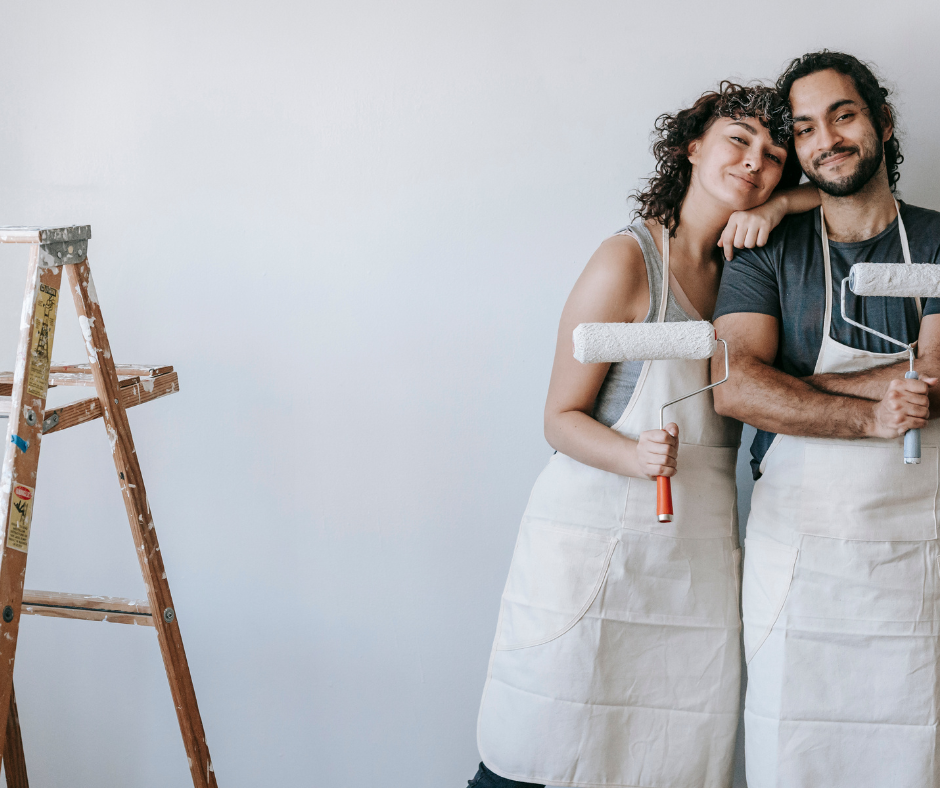 1. Rethink Your Mortgage
One of the most effective changes you can make financially is rethinking your mortgage. It's bound to be one of the biggest expenses, making it a great place to start. 
Think about your current mortgage rates and terms, as there might be a way to make them work more efficiently for your situation. You could consider refinancing to free up the space you need in your bank account – simply typing "refinance mortgage" into your browser will bring up plenty of rates and offers of consultations. 
Though this isn't without risk, getting the right advice will stand you in good stead to take more control of your finances. 
2. Do it Yourself
Another aspect of homeownership that runs up the costs is the renovation itself. 
Embarking on some DIY is not only a cost-effective way to curate the home environment that you want but also a great way to learn a new skill and spend time with family. 
Don't worry about biting off more than you can chew if DIY isn't in your wheelhouse. There is an enormous range of tutorials available online for more experienced people and those who are just starting out. Plus, you don't need to completely redesign your space to keep your home feeling fresh. You can get significant results from refreshing the paint on the walls or putting up some new decorations.
Get inspired to start a new project with these suggestions. 
3. Try Your Hand at Investment
It's always worth shopping around for the best investment options. This market is exploding, with options now available in countless areas, so you will find something that piques your interest.
This might seem like a big undertaking, but the investment is becoming more and more accessible to those without a background in economics. You can invest in a property from your phone and can even employ an advisor to take care of everything for you. 
Having this passive income in your account can make your renovation dreams come true.
4. Be Smart about Your Bills
It's easy to ignore a few dollars at a time but, unfortunately, everything adds up. 
Therefore, it's a great idea to map out your regular spending. Now is as good a time as any to make sure your thermostat isn't set higher than you need, that your washing machine and dishwasher are full before turning them on, and that your Wi-Fi plan is the most efficient one for your needs. 
It's best to sit down and take a hard look at every area of your spending habits (even if you're looking through your fingers!). Budgeting week-to-week can be revealing and reviewing this now and then can have a drastic effect on your spending in the long term. 
Make Your Home Renovation Project a Reality
Don't let your home get you down. A change is as good as a rest, and considering your mortgage, taking on a DIY project, investing in your area of interest, and rethinking your bills are surefire ways to help you save the funds you need to create the living space of your dreams. 
Other Posts You Might Enjoy:
7 Home Renovation Mistakes That Cost Money and Stress
The Pros and Cons of Kitchen Renovations
4 Home Renovations that Save Money on Your Energy Bill
Share This Story, Choose Your Platform!