Deciding to go ahead with a home improvement project is huge. There is a time commitment and a money commitment, so you want to be sure you get the kind of results you're after. If you're not sure about moving forward, it helps to look at the pros and cons of kitchen renovations so you can go in with the right knowledge. This will help you achieve a successful project so, let's go through some of the pros and cons of kitchen renovations.
The Pros And Cons Of Kitchen Renovations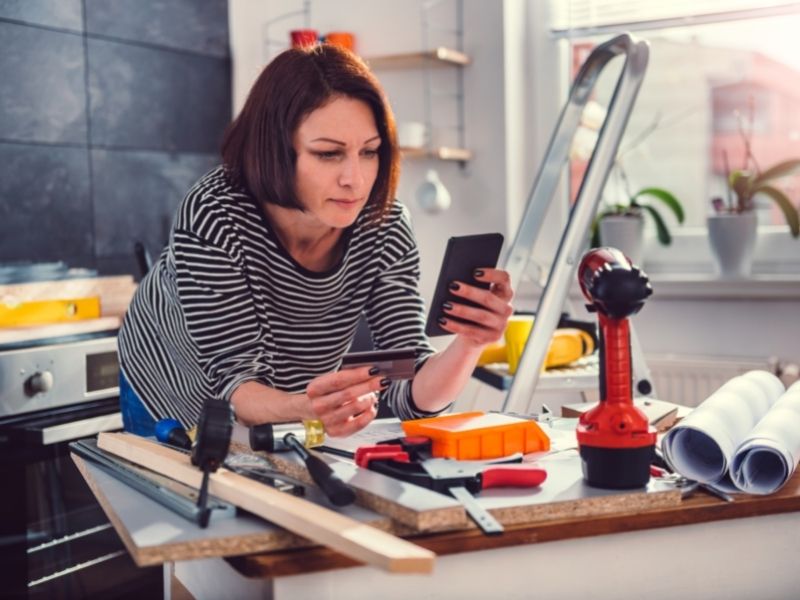 Without a plan, renovations can snowball quickly.
For those working with a tight budget, you want to be sure everything goes according to plan. This is why kitchen renovations can seem so scary, as they have a habit of snowballing out of control quite fast. The best way to prevent this from happening is to have a solid plan that you stick with.
The five steps to planning your next home improvement project should be in chronological order, providing details, the timeline, and the budget. However, we suggest that you leave a little bit of room for flexibility.
You must be realistic with the budget.
Speaking of the budget, it's important to be realistic with what you want to spend. If you have a tight budget, you can't expect to do everything. So, you must prioritize items and features. You could always renovate further in the future, but for now, focus on what needs to be done first.
Give thought to the floorplan.
The floorplan is an important element in any room but in a kitchen, it plays a larger role. Things need to be laid out in a way that makes sense when you're preparing meals, cooking, entertaining, and cleaning up. It all needs to flow in an ideal way, making sure the space isn't full of clutter.
Consider what you like, not what's in style.
Perhaps you are flipping through home décor magazines to find inspiration. That is a great plan, but it's also important you listen to your tastes and judgment. The kitchen needs to reflect what you like, not what's in style. That doesn't mean the two can't co-exist, it just means you need to inject your tastes into the design.
How will you function during the renovation?
Finally, how will you function and cope during the renovation? Will the kitchen be out of commission during that time? If so, how will you prepare meals and clean up? You may need to think about setting up a temporary kitchenette or preparation space elsewhere in the home. Sure, it's not exactly ideal, but again it's about planning and being prepared so that the renovation goes smoother.
In conclusion.
While there is plenty to be aware of and plan for when it comes to a kitchen renovation, it's also important to point out just how impactful they can be. Being able to transform your kitchen into a space that is functional and beautiful can have a massive impact on the house in general. If you have any questions or suggestions, we always love to hear from you in the comments below. Also below are links to more fantastic articles about ALL things DESIGN for your home or business.
Images Courtesy of Canva.
Other Posts You Might Enjoy:
5 Ingenious Ways to Add Color and Flair to Your Kitchen Space
4 Ways To Add Character And Charm In Your Kitchen
Fixing and Repairing your Denton Texas Kitchen Appliances
Kitchen Renovations for a Fabulous Space for the Whole Family
Share This Story, Choose Your Platform!