Old Town Almeria, Spain
There are so many beautiful places in Spain, which is why I am still sharing my photography of my travels there. One of my favorite discoveries was the historic center of Almeria, Spain.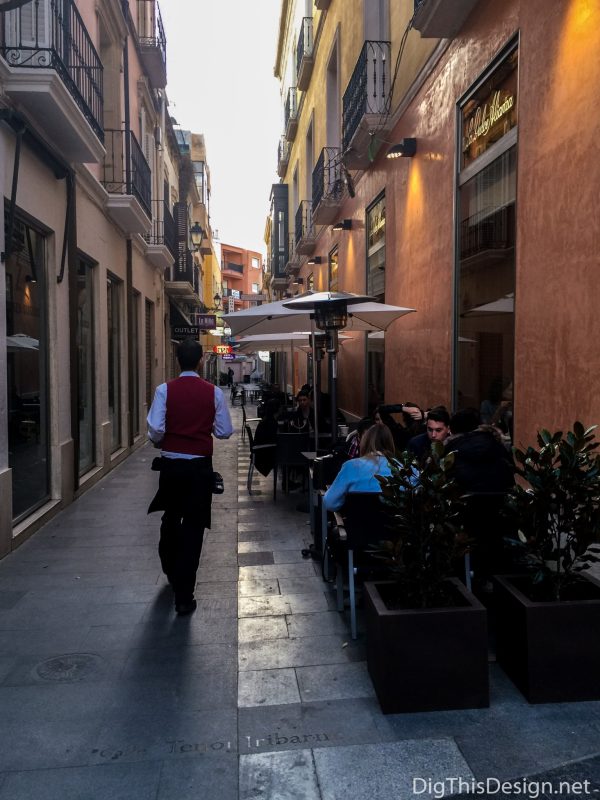 As I walked through the streets of this sleepy little town I was taken in by its beauty. Every narrow street I came upon felt deserved of my focus, which is why I had many pictures to select from for this post. To me, these streets were the character of this sweet old city.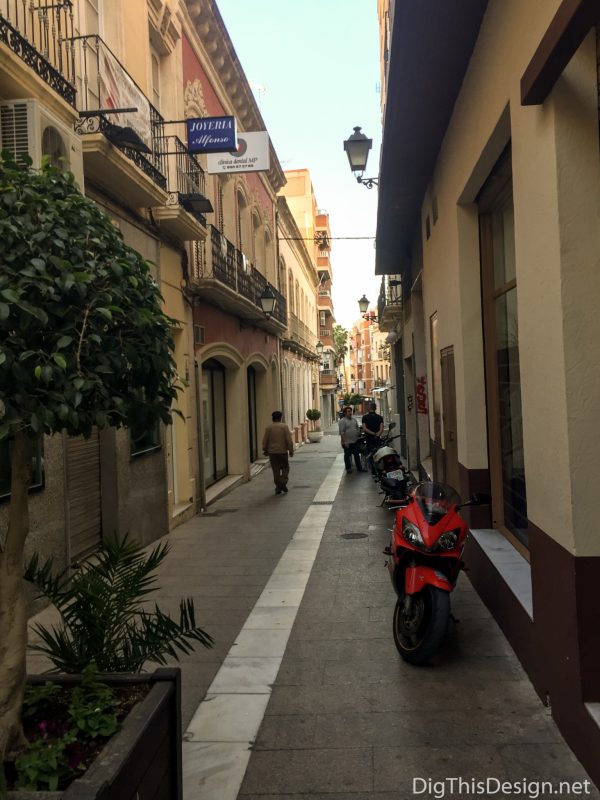 Almeria offered up colorful, old architecture that I had a great appreciation for. I loved the pink color of this building and the window design that complimented so well.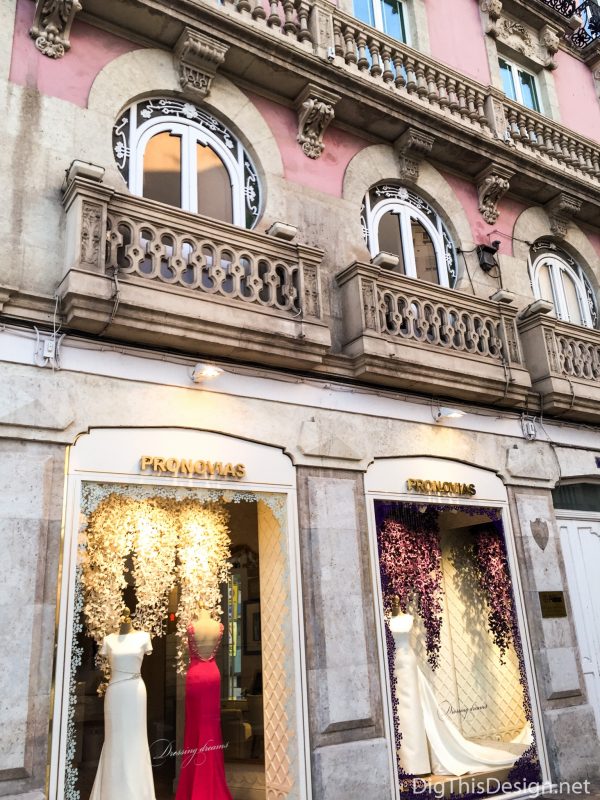 The gelato represents the flavor of the town in more ways than one.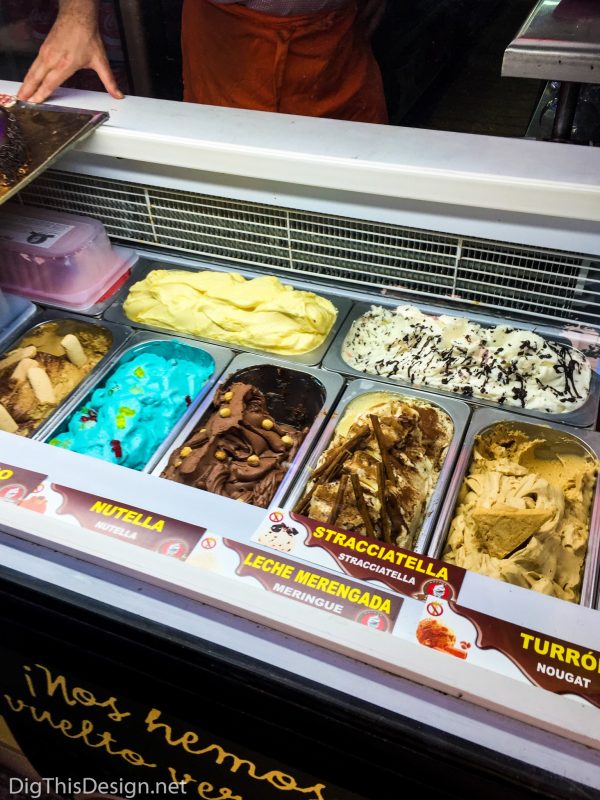 The Cathedral of Almeria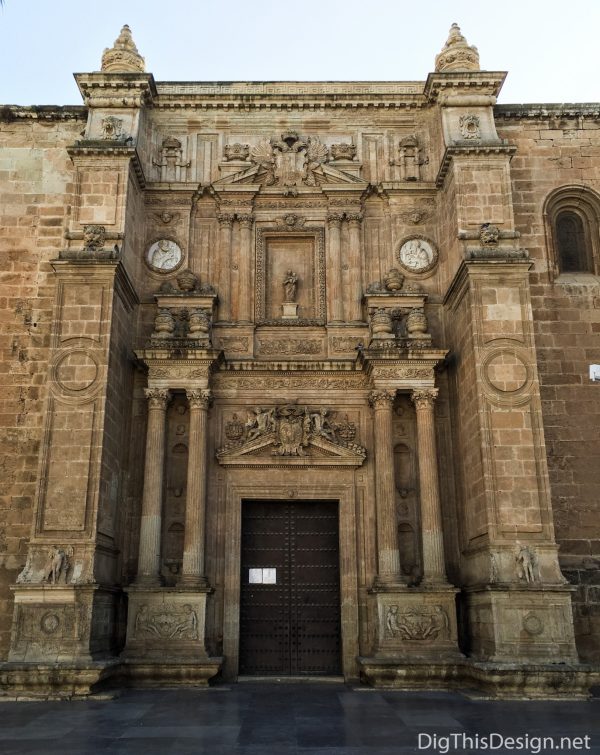 The Cathedral of Almeria represents the old Moorish architecture you find here. Standing in the large courtyard looking up at the old magnificent buildings I feel so small, but happy to be there.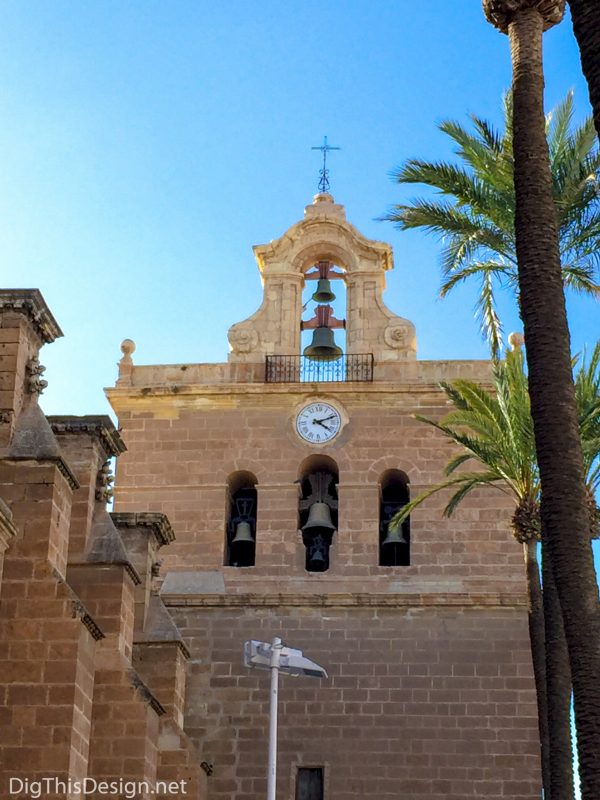 I love bell towers and enjoyed the chiming of the bells I heard ringing through the courtyard.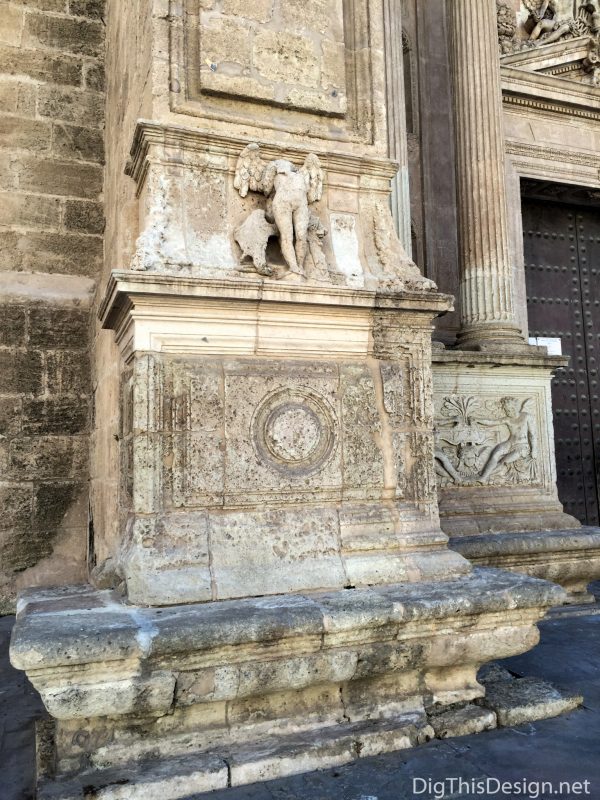 I could look and study the old architecture for hours and store it in my mental library for ideas of future details I may apply one day in a project. As an Interior Designer it is how I get my inspirations in design and Spain is full of inspirations.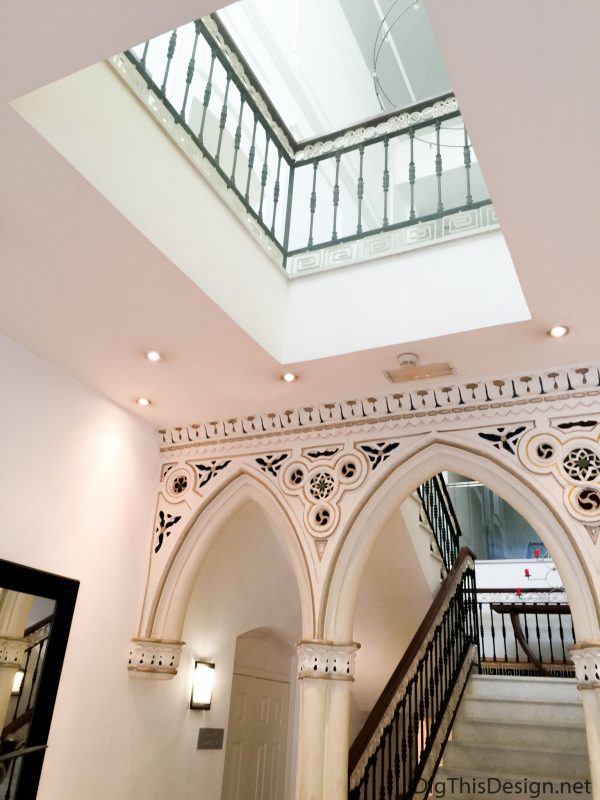 I enjoyed a fabulous lunch at Hotel Catedral Almeria and couldn't resist snapping a picture of its beautiful architecture. I love the accents of black used in the architectural detail.
One day I hope to return to Spain and continue my exploration of this beautiful land.
More posts you might enjoy:
The Many Colors of La Boqueria Food Market in Barcelona, Spain
Barcelona's Graffiti and Shutter Art
La Sagrada Familia – Gaudi's Most Famous Work
Casa Batllò – a Tour of Antoni Gaudi's Architectural Masterpiece
Share This Story, Choose Your Platform!