You cannot visit Barcelona, Spain without touring Antoni Gaudi's, Casa Batlló, one of the several masterpieces by Gaudi. During my first day in Barcelona, I set out to find this renowned building and immediately took a wrong turn outside of my hotel. Once I found the correct path, strolling along the street, I immediately knew the Casa Batlló the moment I set my eyes on it. Gaudi's architecture disrupts the landscape and grabs you; it is unavoidable and distinct. The locals refer to this home as the Casa dels ossos (House of Bones), due to its recognizable skeletal quality.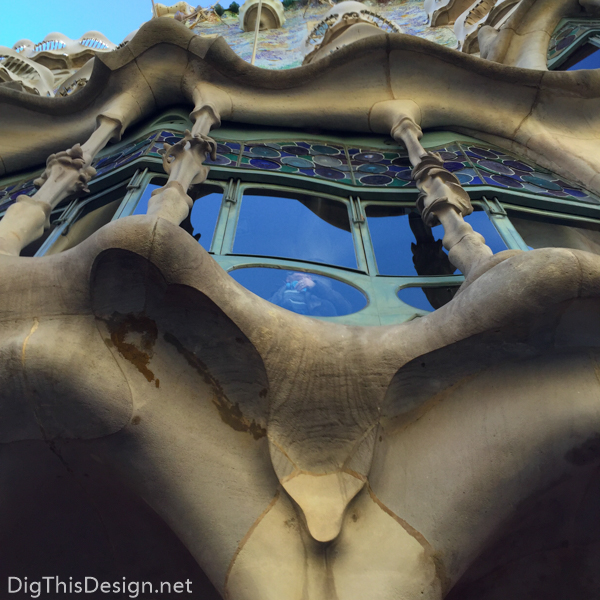 Gaudi was hired in 1904 by the Batlló's, a prestigious family, who wanted an architect to design a house that would stand out as a creative inspiration. There is no denying the uniqueness of the Casa Batlló, with its fluid lines like no other ever seen.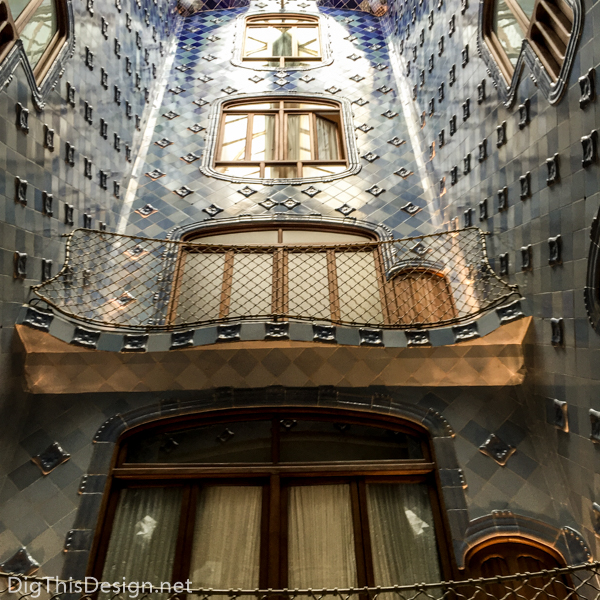 The home radiates around the central well that Gaudi designed to supply ample sunlight to the whole residence.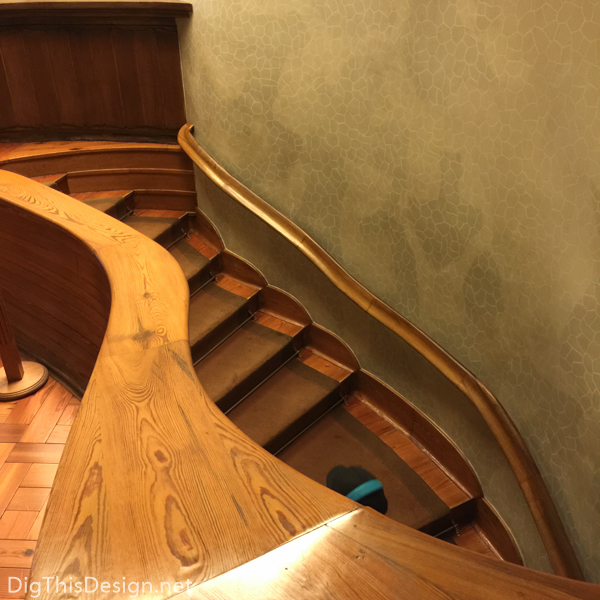 As I climbed the stairs to tour each floor, I couldn't help, but see the liquidity of Gaudi's architectural style as ever flowing.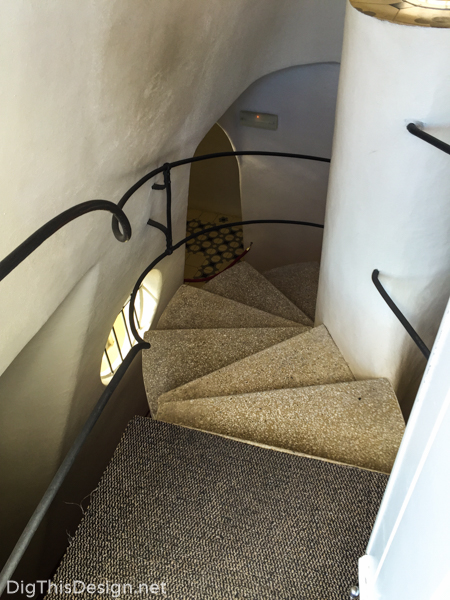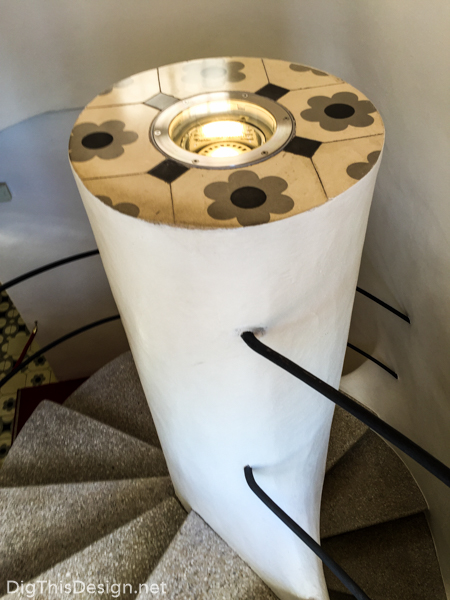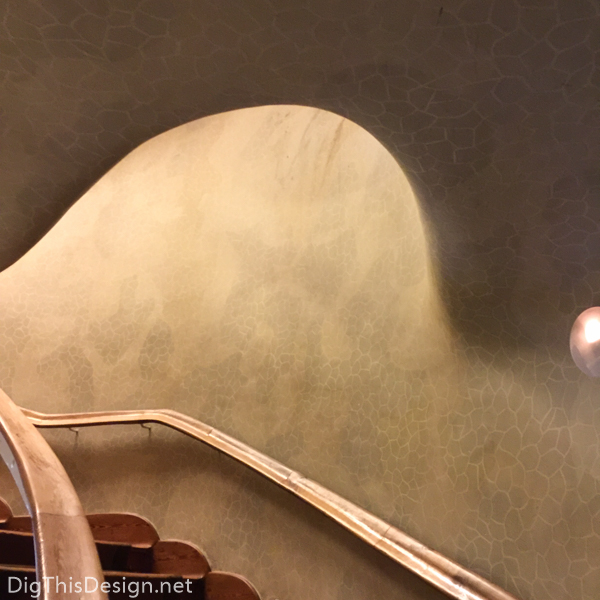 The walls have a pattern that mimics the mosaic tiles on the roof, which are thought to represent dragon scales.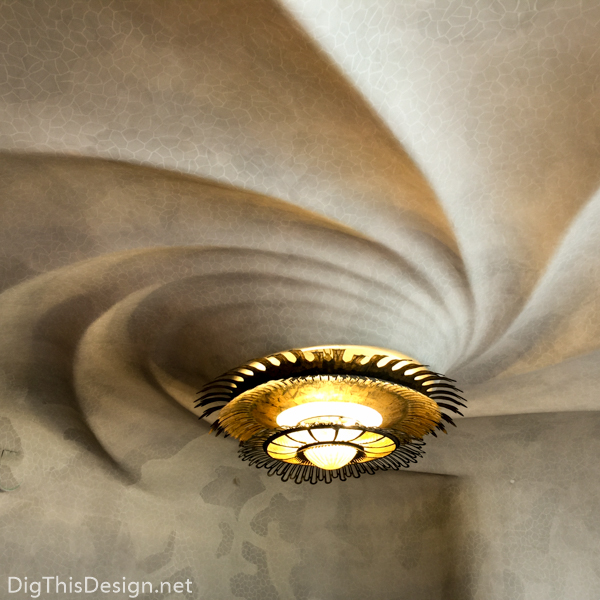 The ceiling of the Noble Floor, which is the main floor of the building, reveals the radius flow I recognized and felt throughout my tour.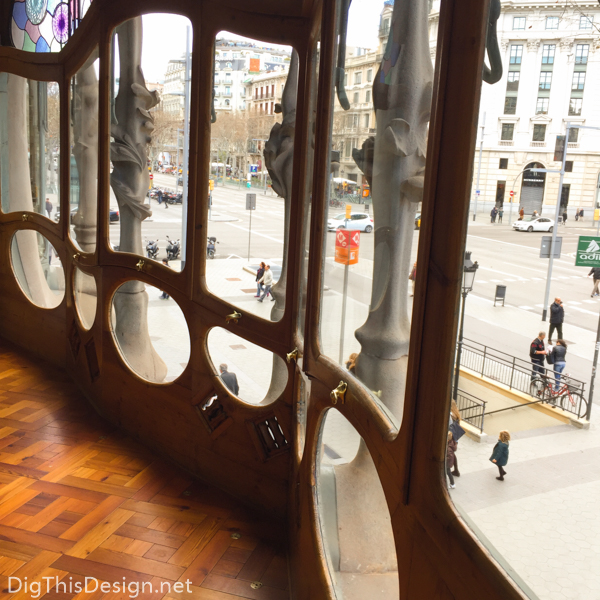 There seems to be no straight lines in Gaudi's design. The irregular shapes of the windows on the Noble Floor demonstrate it well.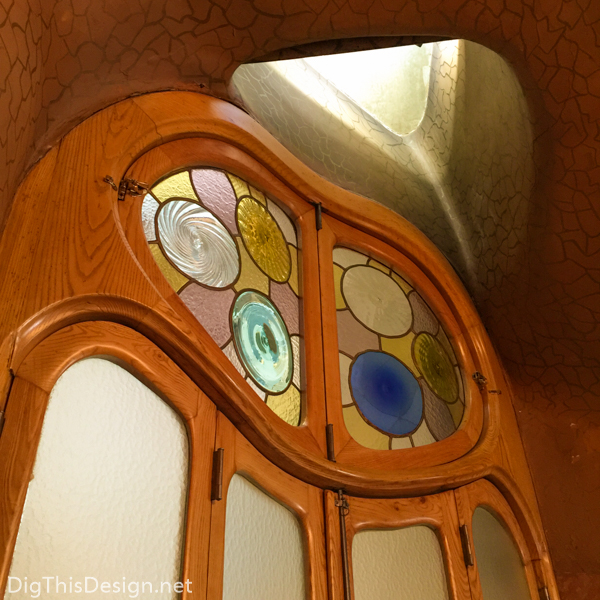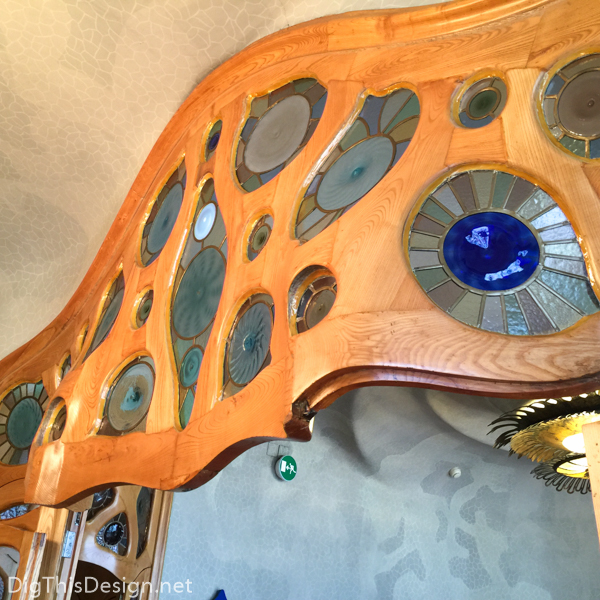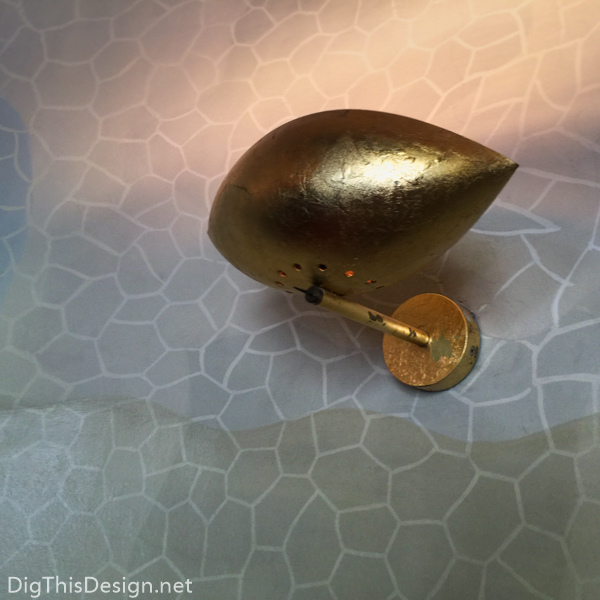 The sconce represents Gaudi's unique style as seen throughout the tour.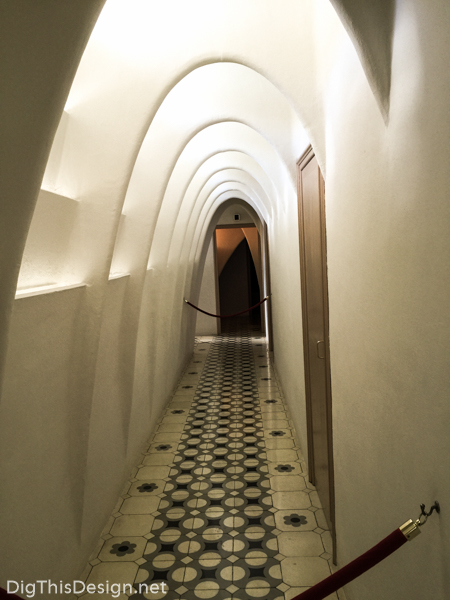 The view down this interior hallway strongly reflects Gaudi's skeletal style as seen on its exterior facade.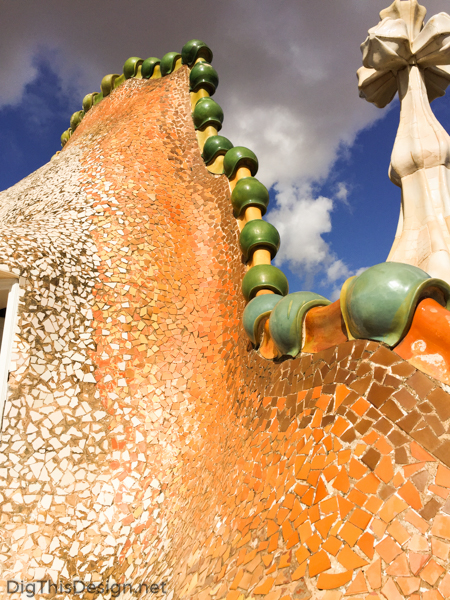 The roof has a distinct arched profile, which is believed to represent the spine of a dragon, and the mosaic tiles are the scales of the beast.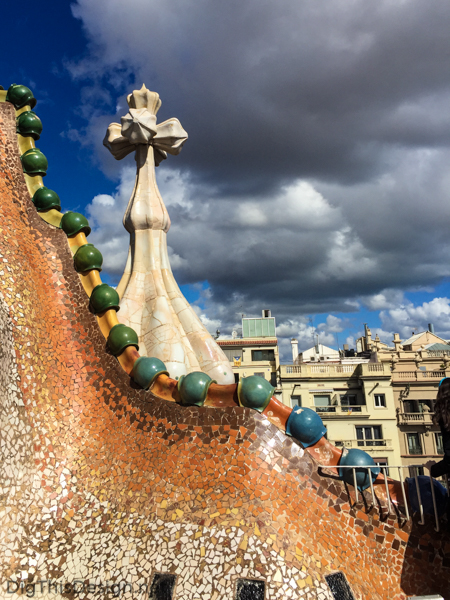 The tour also offered up a medley of Gaudi's unique chair designs.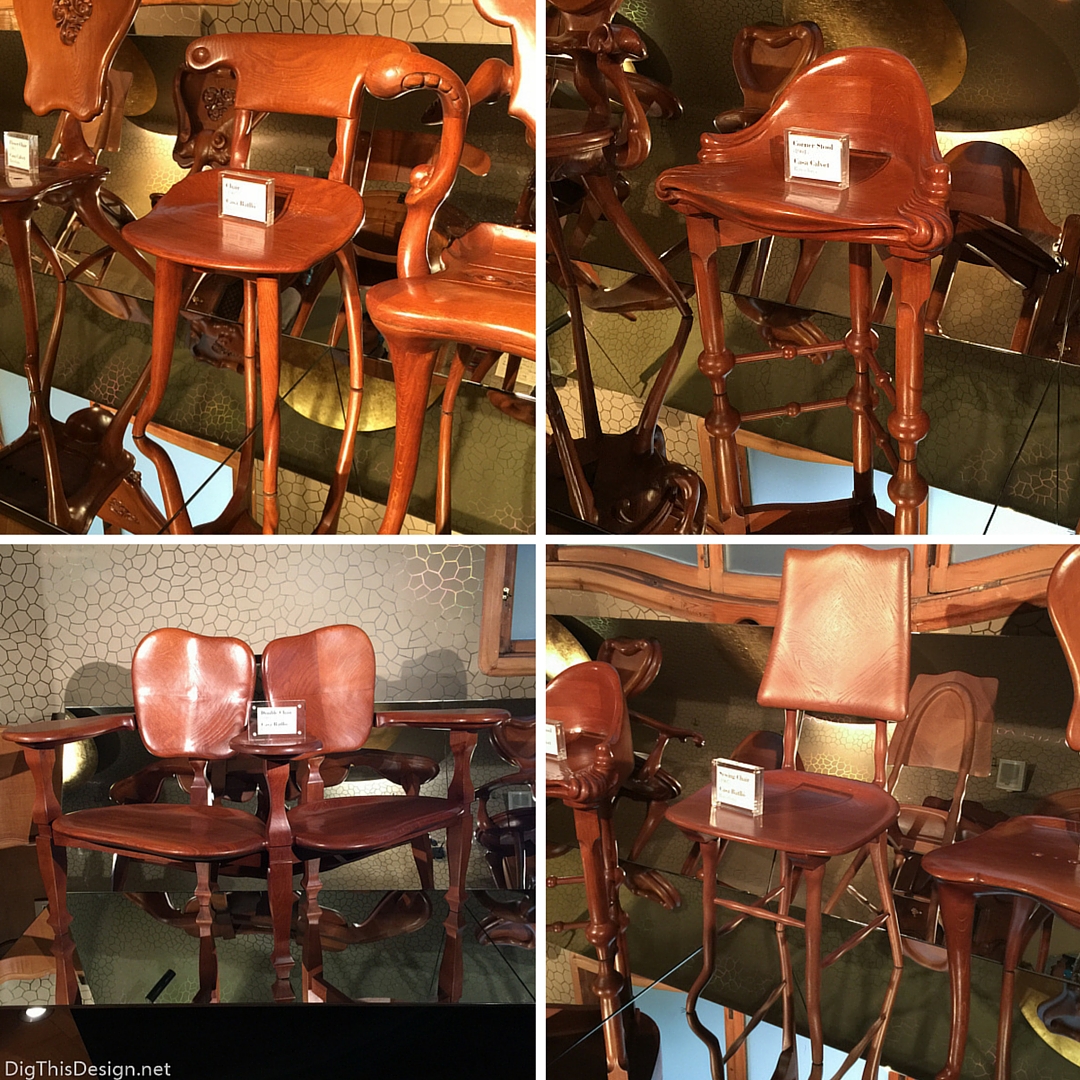 Other posts you might enjoy:
The Many Colors of La Boqueria Food Market in Barcelona, Spain
Tile of Spain Award Winner – Blue Wave Cocktail Bar
Colorful Exteriors Express and Inspire
Organic Architects Designing Cohesively with Nature
A Smash Up of Old & New, Miami Beach Style
Share This Story, Choose Your Platform!