I was recently invited to Spain by Cosentino Group, the world leader in quartz and natural stone surfaces. I had never been to Spain, so I was ecstatic about the opportunity to research quality products and experience the country all in one! I joined up with three of the NKBA K + B Insiders on this trip and looked forward to the opportunity of networking with my group about design and the industry happenings in their worlds of expertise.
Arriving at my hotel, I was immediately greeted by Lorenzo Marquez, my host for the event, and introduced to other partners in this amazing collaboration. After some coffee and pastries at a local bakery, he whisked us through the streets of Barcelona to the La Boqueria, Barcelona's famous food market. I was blown away by the vibrant edible colors on display. If only I could have this market near me, I would become the chef I have always known I could be!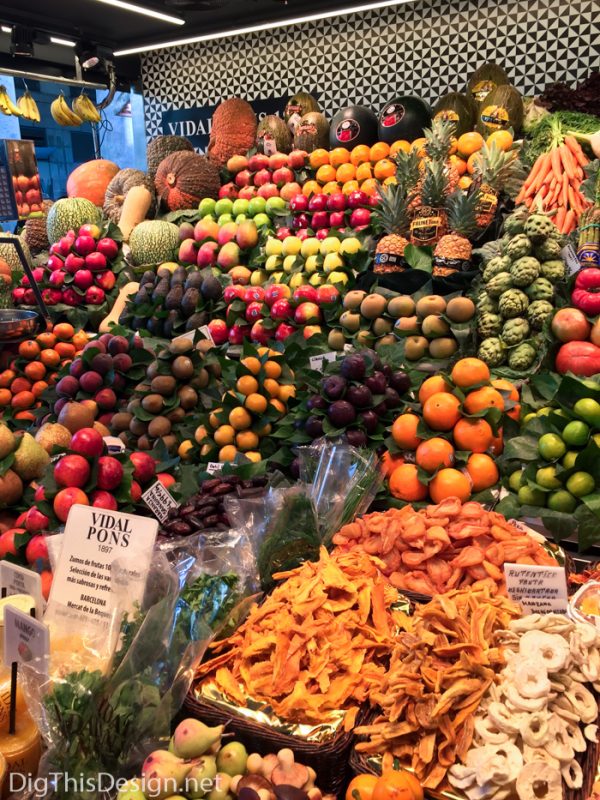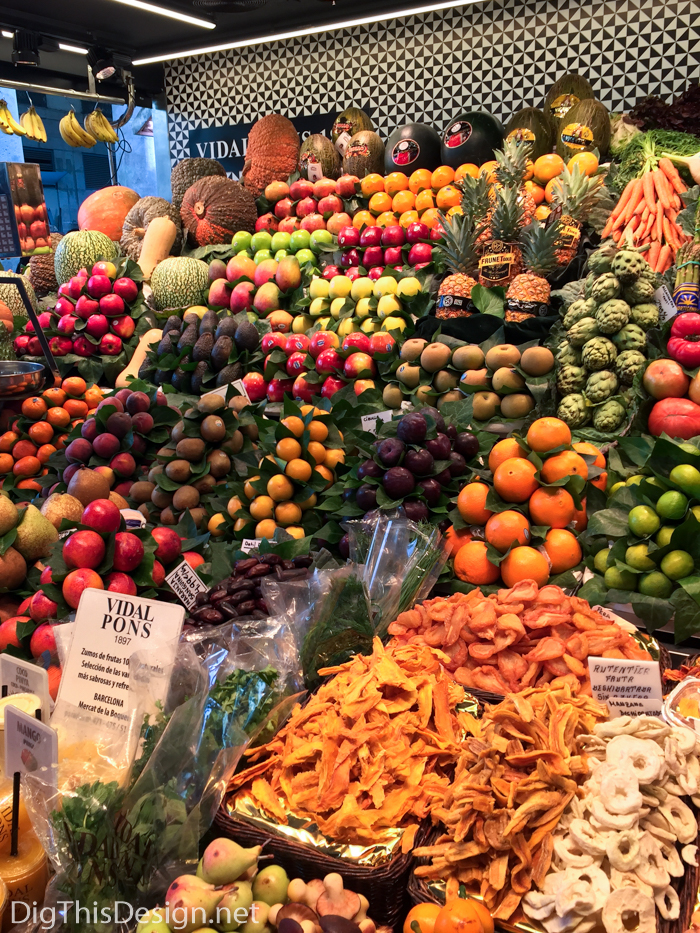 The hustle and bustle around me was so alive that even though I had spent the last 10 hours traveling and hadn't slept in 24 hours, the energy surrounding me gave me my second wind. The seafood was displayed so beautifully and I could smell its freshness.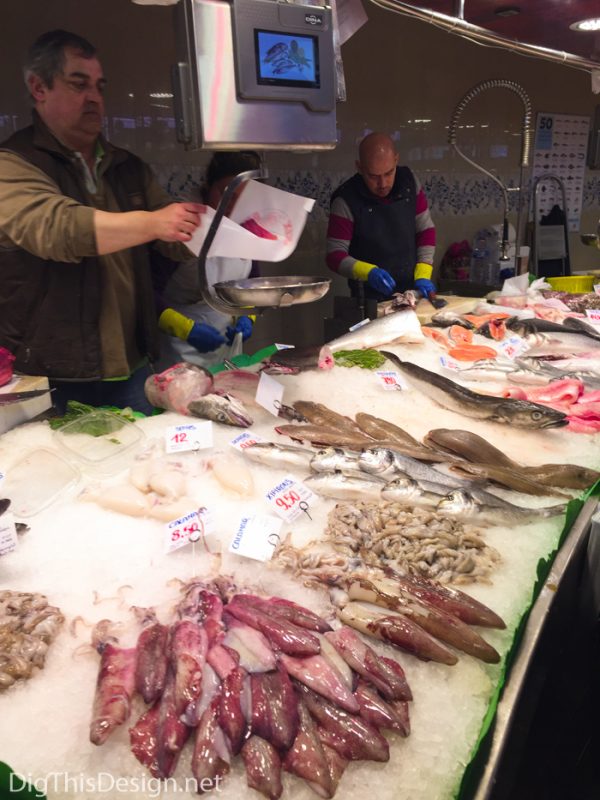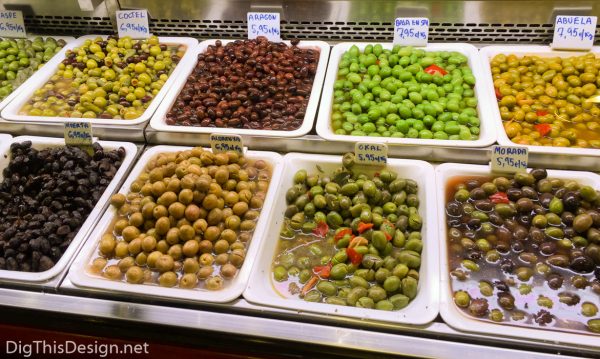 As a lover of olives, this display made me crave the taste of Spanish olives, and boy how I satisfied that craving during my visit!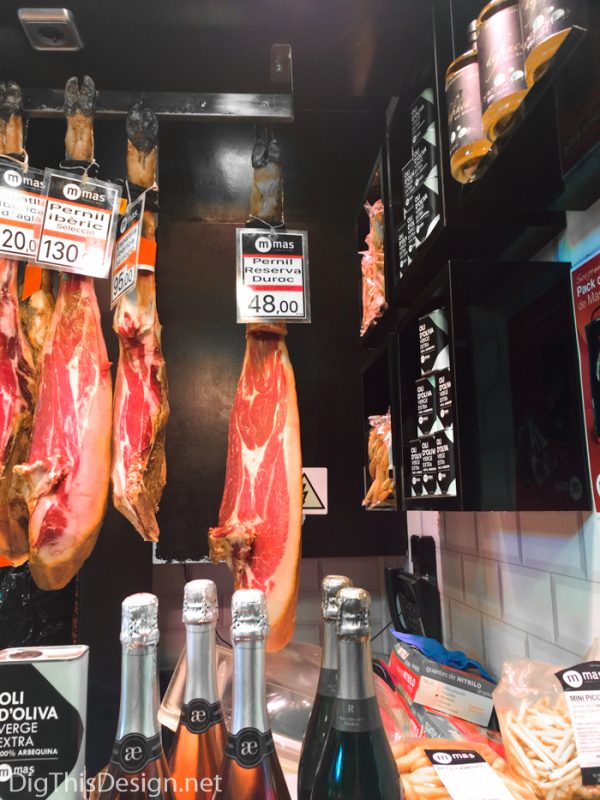 This was my first sighting of hanging pigs legs, but I soon noticed there were pigs legs hanging everywhere in Spain. It seems to be customary to start off every meal with a plate of cheese and ham slices. I enjoyed pairing this with a bottle of red Spanish wine, simply heaven!
I learned that the hanging pigs legs are called Jamón ibérico (Spanish: [xaˈmon iˈβeɾiko]; "Iberian ham", also called pata negra [ˈpata ˈneɣɾa]; "black hoof", and in Portuguese "presunto ibérico") is a type of cured ham produced in Spain and Portugal.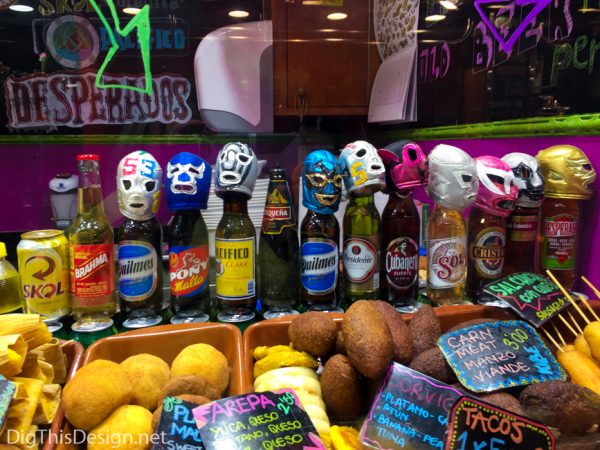 I'm not sure why these bottles of Spanish beer were dressed up as wrestlers, but I did try some Spanish beer and it was yummy! Another when visiting Barcelona.
Share This Story, Choose Your Platform!