If you want your home to have a great ambiance, you have to take note that lighting fixtures play an essential role in achieving that specific goal.
Good lighting makes your home livelier. On the other hand, poor lighting makes it dull and won't be able to emphasize your home's highlights, like a collection of unique items that you want to be the center of attraction as soon as your visitors enter your house. For this reason, it is important to use the right and high-quality lighting fixtures to bring life to your home.
There are many ways you can add life to your home through a lighting fixture. If you have faulty lighting fixtures and you don't have a clue about the common causes of flickering lights, for instance, it would be best to look for an upgrade and new replacements or hire a professional electrician to help you repair them.
Bring Life To Your Home With the Right Lighting Fixtures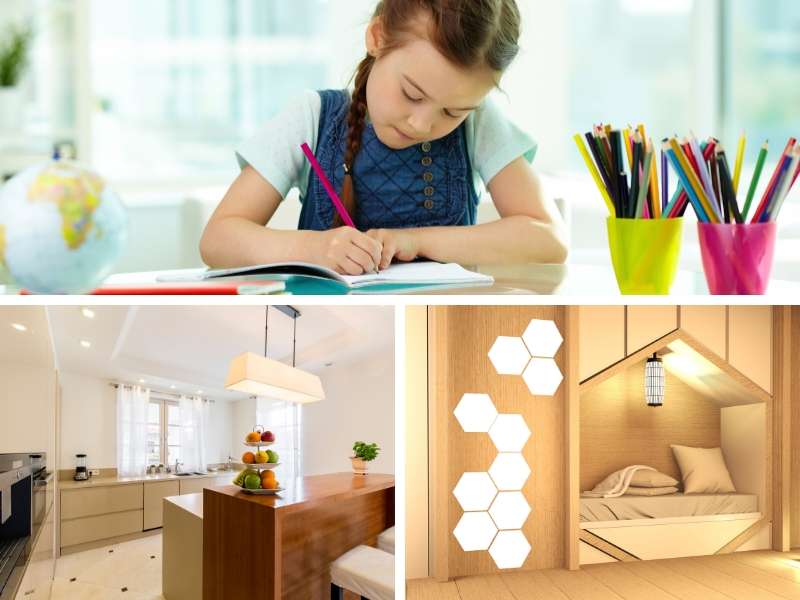 But, before everything else, it's important to know the types of lighting you may consider. Those choices include the following:
Task Lighting – It's used to provide light for particular activities, like doing makeup and reading a book. Such lights aren't used for brightening a whole room, just a particular area of a room.
Ambient Lighting – Generally, it's the primary source of light, which can be anything from recessed lighting to overhead fixtures. Usually, bathrooms and kitchens will require brighter lighting and more foot-candles.
Accent Lighting – It's the most decorative lighting in any room. Typically, this type of lighting draws attention to something that you admire in a home, such as a bookshelf, painting, or fireplace. Generally, accent lights can make anything stand out.
Now that you know the types of lighting that you may install in your home, it's time to know the perfect lighting options for every area of your home, such as the following:
Recessed Lighting for a Modern Look
Recessed lighting comes in handy if your home has a modern décor or high ceiling. Recessed lighting fixtures are made from recessed metal cans, and are inserted in the ceiling. These are often directional and very subtle. They are also available in various light ranges, like bright and dim.
Chandeliers For Your Living Room & Dining Area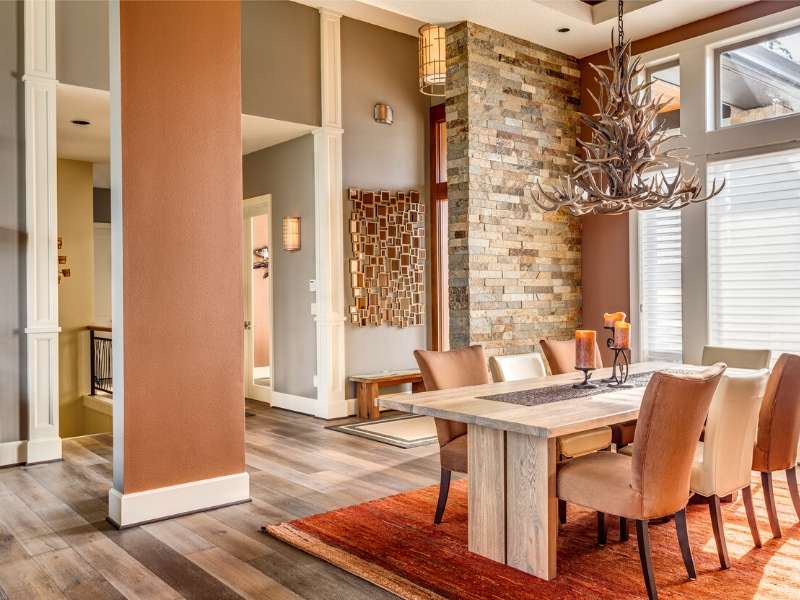 When choosing the right lighting for your dining area, a chandelier could be your best bet. But, see to it that you pick the right chandelier; otherwise, the areas will look completely outdated. Ensure that your chandelier fits into your décor and space for the best results.
You do not need to go all out when it comes to chandeliers because there are several simple designs that can already make a statement, including ornate and expensive crystals, faux candles, and small bulbs. Depending on your preferences when it comes to décor, you must measure your ceiling's height and space before ordering a chandelier. This way, you know that there is enough headroom once you hang your chandelier.
Wall Sconces for Your Exterior Lighting
You do not have to settle for the most basic type of exterior lighting because there are various options to choose from. For example, with wall sconces, you may create washes of light against the walls for a special ambiance, particularly during night time.
Additionally, using directional sconces, you can highlight your home's architectural elements and draw a lot of attention to your landscape and other things that surround your exterior.
Ambient Lighting for Your Sidewalk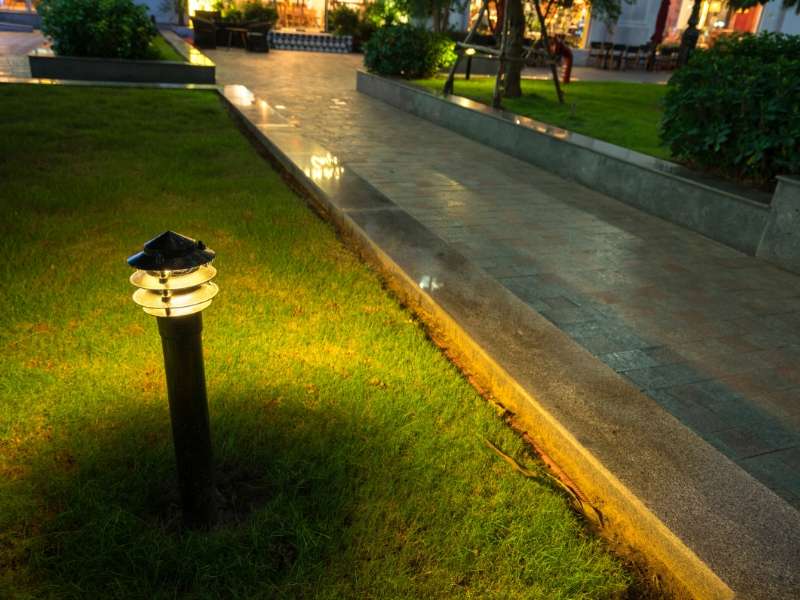 Ambient solar post lights are perfect for lighting up your backyard at night without hiking your energy bills. You can make your outdoor lighting system even more beautiful by adding a trellis of lights across your backyard, making it look like an Italian garden.
Anything in your home exterior, such as perimeter, walkways, or sidewalks, must include ambient lighting. If you install dim lighting in your home's exterior, you're inviting intruders. On the contrary, installing brighter lighting fixtures for your exterior can be costly and disturbing. If possible, you may install floodlights in your home's exterior corners, particularly the motion-activated types, to deter trespassers.
Multiple Lighting Sources for Any Space
One of the ways to light your house the right way is by using multiple lighting sources for any area in your home. For instance, your living area, kitchen, and bedroom can benefit from this since multiple lighting sources helps achieve various functions within the same area. For example, if you place any kind of lighting under your kitchen counters, you may opt for task lighting. Your bathroom also benefits from a lighting source near your mirror to get rid of shadows and prevent any glaring light.
Bottom Line
It is not easy to determine the right lighting fixtures for your home. Oftentimes, it requires a thorough understanding of every type of lighting, as well as the available options for lighting fixtures. However, once you chose the perfect lighting fixtures for your home, you know that your home has the right mood and personality you're after while bringing more life to it.
Images Courtesy of Canva.
Table Talk: 4 Tips on Picking the Perfect Dining Room Table
Persian Rugs vs. Oriental Rugs: What's the Difference?
5 Common Interior Design Mistakes You Should Avoid
Share This Story, Choose Your Platform!