There are area rugs, and then there are rugs you invest in. Examples of the latter are authentic Persian rugs and oriental rugs. Don't forget that a good antique Persian or oriental rug generally appreciates in value over time.
Of course, even if you don't want to be a full-fledged rug collector, owning quality antique rugs will have a huge impact on your home. If you need a statement piece for a room or a grand entry, these rugs are the perfect solution. Since no two are exactly alike, you can be sure that what you have is unique and worth showing off.
Persian and oriental rugs are also super comfortable. If your floors are always cold, these rugs stay warm because of their dense fibers. They even have soundproofing qualities.
Before you buy an antique rug, read on to learn the difference between oriental and Persian rugs.
Learning the Difference Between Oriental and Persian Rugs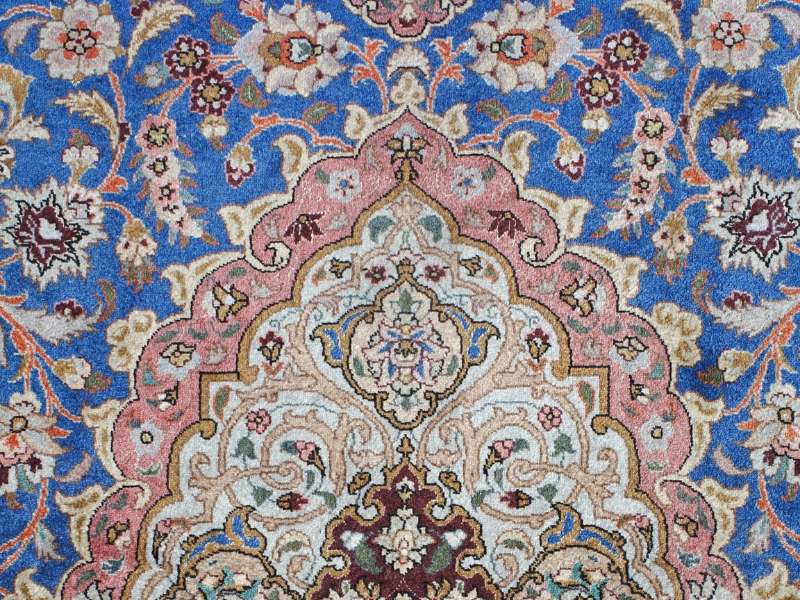 ⎆ What Is a Persian Rug?
A Persian rug is a hand-knotted carpet produced in Iran, aka modern-day Persia. You can easily distinguish a Persian rug from synthetic, mass-produced options because of its high knot count, impressive detail, and precision.
Another way to tell if a Persian rug is authentic is through the material used. Real Persian rugs will never be made of acrylic, viscose, nylon, etc. Only silk and wool are used to weave a Persian rug.
⎆ What Is an Oriental Rug?
One reason why people get confused about Persian and oriental rugs is that all Persian rugs are oriental rugs. However, not all oriental rugs are Persian.
Oriental rugs can come from India, China, Pakistan, Afghanistan, and other "oriental" countries including Iran. This is important to note because if ever you visit an oriental rug store, hoping to buy a Persian rug, you might not get what you're looking for.
Still, if you're lucky enough to buy an authentic oriental rug, you're not going to be disappointed. Both Persian and oriental rugs boast of incredible workmanship and will never go out of style.
⎆ Cleaning Oriental and Persian Rugs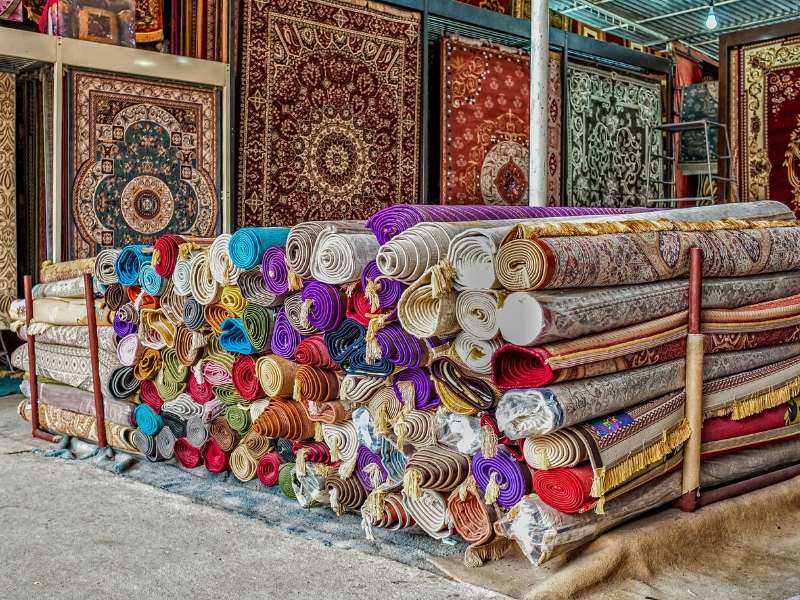 Now that you know the main difference between a Persian rug and an oriental rug, you should also have some idea on how to clean and maintain these special rugs.
With proper care, they can last for a long time, so you have to make sure you're protecting them from dust and dirt. An easy way to clean and maintain Persian and oriental rugs is to hire rug cleaning experts. They will know the best ways to dust and wash your authentic rug without weakening the fibers.
You can also maintain your Persian or oriental rug by keeping it away from sunlight. This will help prevent the dyes from fading. You should also try to vacuum these rugs once a week to remove dust and other particles.
⎆ Ready to Buy an Oriental or Persian Rug?
An authentic Persian or oriental rug is a solid investment for your home. Just make sure you're buying from a reputable seller. Try to research more so you don't end up purchasing a fake Persian or oriental rug.
For more rug tips and advice, don't hesitate to check out our other posts.
Images Courtesy of Canva.
5 Common Interior Design Mistakes You Should Avoid
How To Buy Timber Flooring in Melbourne
5 Plumbing Problems That You Can Fix Yourself
Share This Story, Choose Your Platform!