There's nothing more inspiring than work, relaxation, or some combination of both surrounded by the beautiful outdoor breeze and the beauty of nature. If you're lucky enough to have a cozy garden in your home, there are several ways to turn it into a productive outdoor office.
But if your workspace is not properly weatherproofed, you can all too quickly find yourself dealing with a cold, wet, hot, and uncomfortable space during days of extreme weather. Your precious equipment, such as your laptop, stationery, and hard-copy files, risk suffering damage from the elements!
If you love working outside in nature and probably have an office, below are some tips you could use to make it weatherproof and safer from the elements.
6 Tips for Creating an Outdoor Office Space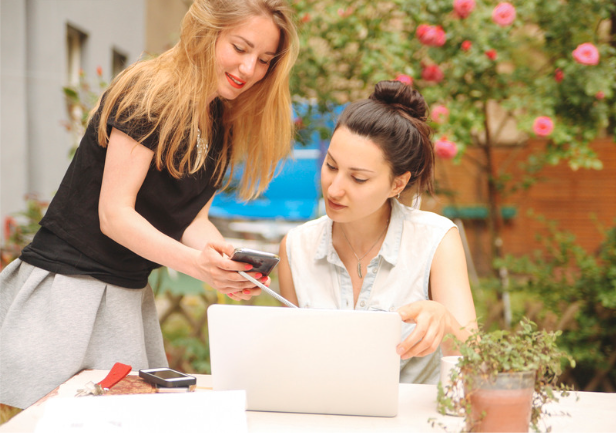 1. Keep it Cool: Introduce a fan or air conditioner 
Keeping your outdoor office cool and comfortable is essential for productivity. To keep your open-air office or enclosed garden workspace comfy when it heats up outside, you may want to consider introducing a fan or a portable air conditioner.
A decent fan or AC can help keep temperatures to bearable levels on hot days, ensuring that you can work in comfort without worrying about heat exhaustion!
2. Invest in a humidifier to combat dry air 
Don't forget to combat the humidity, too! Dry air can be just as taxing as high heat on productivity levels. A humidifier that evenly disperses moisturizing particles of water vapor into the air is essential for preventing dehydration, helping you stay comfortable while you work. It can help minimize static electricity while improving comfort levels during arid or drought seasons.
3. Shade is essential for an outdoor office
Don't underestimate the power of the sun! While natural light undoubtedly helps increase productivity, too much direct exposure can be incredibly damaging and dangerous for your health.
Assuming you have a decent garden room with floor-to-ceiling plate glass windows, installing blinds or curtains on your windows can help keep your space cool and well-lit without risking any discomfort from UV rays.
It's also a great way to get extra privacy when you need it – like when meeting with clients.
4. Create a garden office for winter 
Not all seasons are conducive to outdoor offices so during the cold months pick a room with a view of the garden. Nature can inspire us all year long with a little creativity in selecting our office space design.
Cold air drafts can be just as irritating or distracting during work hours as the heat. To make sure your enclosed garden office remains temperate and cozy, even on colder days, think about investing in some insulation. Not only will this serve to keep out any pesky drafts but it will also trap excess heated air inside – making your mini-workspace that much more comfortable!
5. Make repairs where necessary 
Still, in enclosed garden offices, it is also paramount to inspect the seals, doors, windows, and other parts of your structure regularly for any wear or damage, making prompt repairs where necessary.
For instance, installing door jamb weatherstrip around the openings of windows, patio doors, and other exterior entryways can help prevent air, water, and debris from entering your garden mini-workspace. It also helps ensure that no warm air escapes outdoors during wintertime when it's most needed inside!
By inspecting these areas regularly and doing basic maintenance where necessary, you can prevent unnecessary discomfort – or just straight-up damage to your precious work devices and equipment.
6. Incorporate the power of nature with an outdoor office
Finally, you can also make use of nature's elements to help make your outdoor office safer from the elements. For instance, growing vines on frames or screens around your workspace can add a natural touch that helps prevent sunburns and cuts down on distracting noises from outside.
It will also introduce greenery into the mix – perfect for cultivating peace and focus without compromising efficiency! This is even more ideal for weatherproofing an open-air outdoor workspace.
In conclusion, weatherproofing your garden office is essential for creating a comfortable and productive workspace. By keeping these tips in mind, you can ensure the ability to work efficiently in your green space without worrying much about weather elements that could cause damage to your laptop and other equipment.
 

Other posts you might enjoy: 
Home Office Designs That Inspire
5 Creative Bookshelf Design Ideas for Your Home Office
6 Expert Tips for Redesigning Your Office Space
Share This Story, Choose Your Platform!