Home is where the heart is, and your heart might long for the great outdoors. You may spend long hours at work or commuting in your car. When you get home, you can finally relax in your space. But with all this time spent indoors, you may feel a longing for a connection to nature. That's when natural elements in your home are important to soothe those commuting nerves.
Many people feel disconnected from nature. This is where Biophilic Design comes in. Biophilic Design is a way to help people connect with nature by bringing those natural elements into your home. Air, fire, plants, trees, and light can all inspire a feeling of the outdoors.
Using natural design elements in your home can help you commune with nature in your everyday life. And it doesn't even have to be hard. In fact, here are five modern ways to bring natural elements into your home.
Bring Natural Elements into Your Home with These 5 Suggestions
1. Evoke the fresh airiness of nature.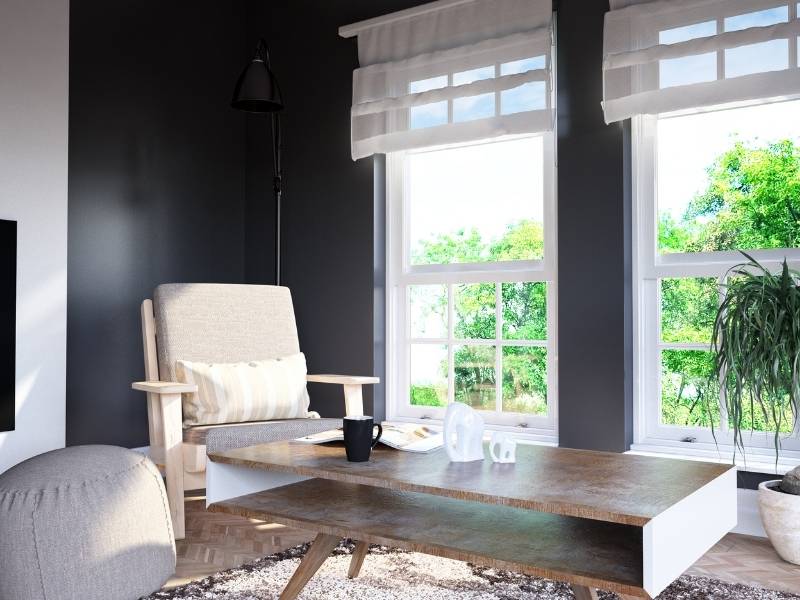 Being outside brings fresh air, clouds, blue skies, and a feeling of openness. But you can bring this feeling indoors as well. In fact, there are many tangible ways to evoke the airiness of nature.
Light-colored paint, wallpapers, and textiles can give your space a real feeling of openness and airiness. Using mirrors on your walls can not only reflect the light to create a brighter space but can also make your space look and feel larger.
You can't think of air without thinking of windows. Cleaning your windows will help you to maximize your natural light. Also, light-colored roller blinds or lightweight sheer curtains instead of heavy drapes go a long way to giving that light and airy feeling. Don't forget to open your windows as well, to let in the breeze and the aroma of nature.
2. Lighting up with natural sunlight.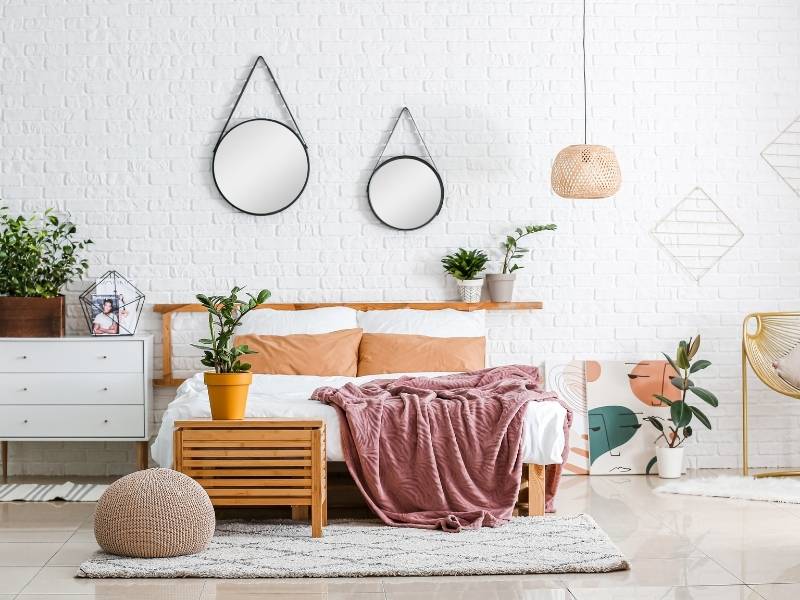 The light of the sun is key to experiencing nature, but just because you're not outside doesn't mean you have to go without. Now you know that light walls, mirrors, and windows can help your space feel brighter, lighter, and airier. But there is so much more you can do to bring in light.
Try adding a tubular skylight to your space. Tubular skylights use a tube that is connected to a dome on your roof, to bring in and reflect the sun's rays. This natural light is diffused and brings the sunlight into your home. It is a great option because it is easier to install than a traditional skylight.
Light fixtures are also key, and many are inspired by nature. Himalayan salt lamps are a beautiful decorative option that also has health benefits. These lamps are made from hollowed-out rock salt crystals. They are known to not only provide a gorgeous amber glow but also clean the air, reduce allergy symptoms, and elevate your mood!
3. Bringing the outside in with greenery and flora.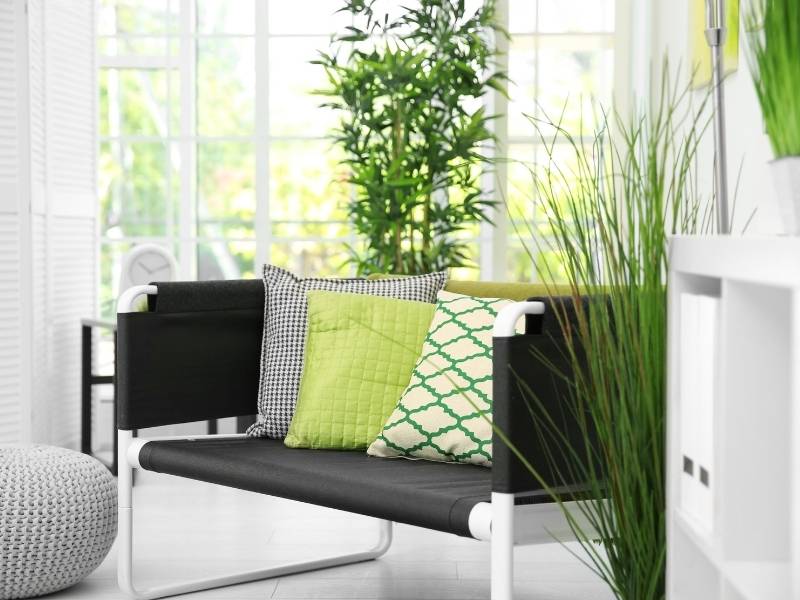 A great way to connect with nature is by bringing flora and plant life indoors. House plants provide a direct connection to nature that you can see, touch, and smell. They are also beautiful, but indoor plants provide so much more.
Plants have been shown to improve air quality by removing toxins. Having plants in your home can also improve your productivity and be highly soothing.
If you're not a natural green thumb, it can be intimidating to choose a plant. But many plants are hearty, perfect for indoors, and good for those who are new to caring for plants. Try an Aloe Vera or Jade plant and enjoy the beauty and the benefits.
4. Trees and wood evoke the feeling of nature.
Nothing says nature like forests and trees. And while you may not want a tree in your home, there are many ways to introduce the modern and natural beauty of wood into your space.
Wood furniture is a great way to bring in nature in a modern and sophisticated way. Natural wood side tables or a modern chair with wood legs is a way to use wood in your design. Hardwood floors, reclaimed wood shelves, or a shiplap feature wall, are also bring the essence of trees and wood into your home.
If you are a DIYer, you may want to make your decor elements. Wooden wall hooks, a floating picture frame for your art, or a hanging planter are all easy DIY decor projects that use wood to bring the outside in.
6. Fireplaces are just the right touch of warmth.
Nature can be unpredictable, and fire is one of nature's most unpredictable elements. Many would not think of using it to bring nature into your home, but you can. The feeling of camping under the stars, a warm campfire, and the beauty of flickering flames can all live inside your space.
If you don't have a fireplace in your home or live in an apartment, you can still have a fireplace. Try an electric fireplace heater to give you that cozy, outdoor campfire feeling indoors. There are many to choose from, with a range of features. Just plug it in.
If you want to get a bit more adventurous, you can build out a fireplace surround and mantel. This DIY can seamlessly incorporate your electric fireplace into the architecture of your home. It can look as though it were built into your space.
Connecting with nature, inside and out.
Your home is your sanctuary and haven. It's a place to relax and be free to be yourself. But nature is your place to connect to the earth on which you live. With a busy life, it can be hard to take the time to go into nature, but it's not hard to bring nature to you.
Incorporating natural elements into your home is a great way to stay connected to nature. There are so many chic and modern ways to infuse your space with the essence of the outdoors. Try these tips to create a space that allows you to unwind while staying connected to Mother Earth.
If you have any suggestions you want to add, please do so in the comments below. Also below you will find links to more interesting articles about ALL things DESIGN for your home or business.
Images Courtesy of Canva.
Other Posts You Might Enjoy:
7 Stunning Shabby-Chic Décor Ideas
How to Clean Your Fireplace Glass Door and Get Rid of Sticky Soot
Dig These 3 Spring Fever Decor Ideas
12 Unique Ways to Bring Reclaimed Wood into Your Home
Share This Story, Choose Your Platform!