The daffodils are blooming and that's the first sign of Spring in some northern hemisphere locations. Of course, with Spring usually comes the feeling of anticipation of rebirth and explosions of color. What's more, when the little green shoots start peaking out of the ground, it is a promise of sunshine to come. Of course, with that comes the desire to refresh everything around us. It's called Spring Fever and that's when we revamp, brighten up, and enhance our interiors.
So if you want your home to pop, blossom, and bloom, or if even if you only want to clear out the webs of winter with a new fresh look, continue reading for three Spring fever ideas.
Got Spring Fever? Try These Decorating Ideas
⎆ Replacing Winter with fresh ideas.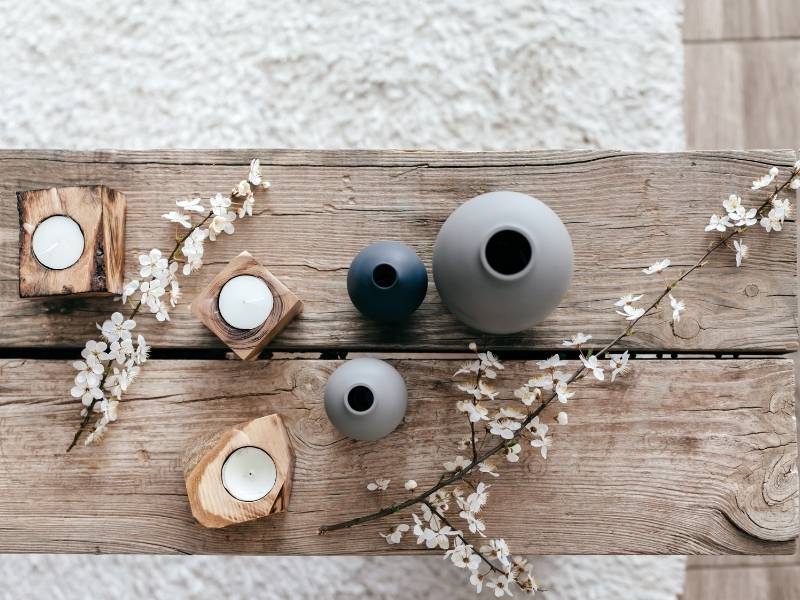 Sometimes all you need is a walk around the room to remove decor that's maybe a bit too dark or heavy for Springtime. Be sure to also clear your room of all dust and debris before you start redecorating. Then, rearrange everything with more space for more light to bounce between objects. If you love natural settings, try light wood with natural finishes and a few clay flower pots. Work in some rustic wood accent pieces and a few sprigs of silk Spring flowers for a softly textured rustic yet fresh feeling.
⎆ Antique your pastels for a warm 'Spring-y' look.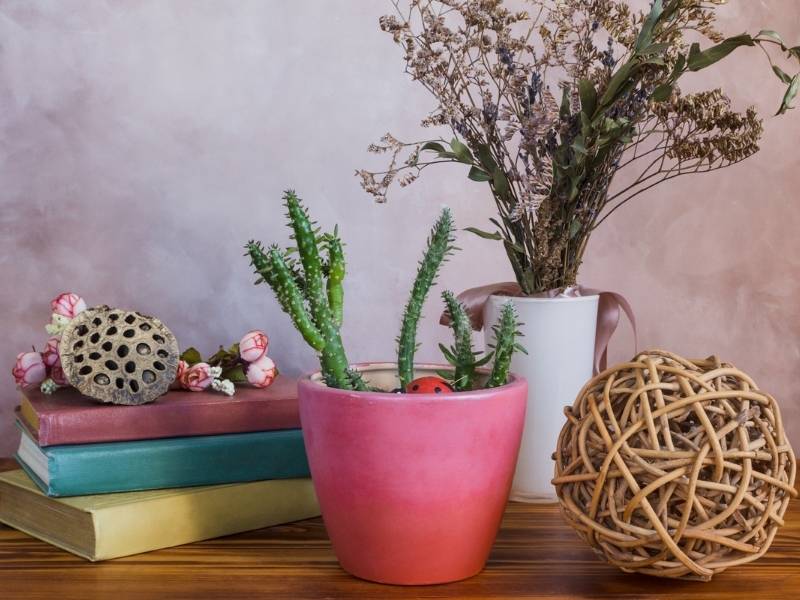 If you prefer a more muted, romantic look, turn down the bright pastels and bring on the vintage look. For easy care of your greenery decor, select a cactus. Another easy idea is dried flowers tied up in a romantic silk ribbon. Of course, a nostalgic Spring is not complete without tiny silk roses and baby's breath adorning the scene. If vintage glam is your look, you might consider an unusual wallpaper with a soft watercolor design to set the mood right.
⎆ Daffodils, the first sign of Spring.
Daffodils fit well in any decor but I find them especially charming in a rustic country setting. Spring decor with pops of green with cheerfully bright blossoms that bring out the best in us. What a warm welcome on a chilly Spring afternoon to be greeted with a cup of tea and a plate of cookies.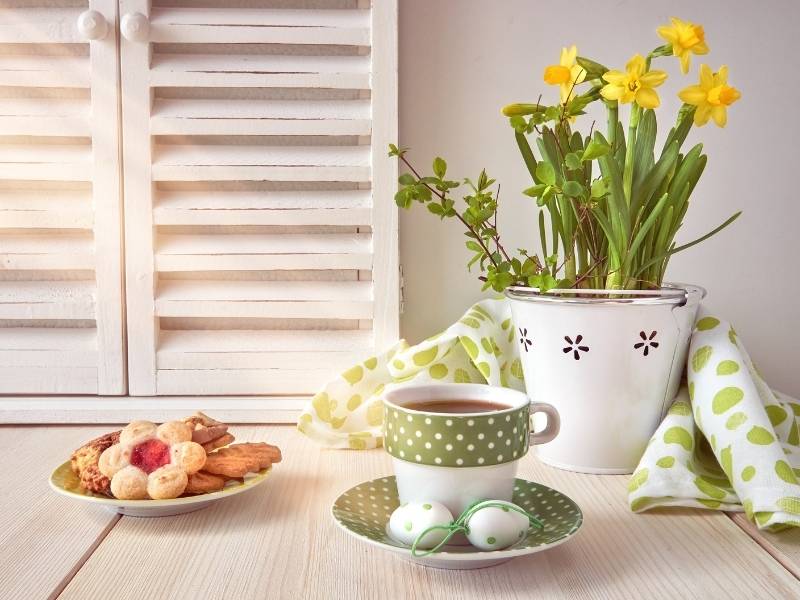 Do you have any Spring decor tips to add? If so, please do so in the comments below. Also below you will find links to more fun and interesting articles about ALL things DESIGN for your home or business.
Images Courtesy of Canva.
Other Posts You Might Enjoy:
Designing and Decor for Small Spaces
Livening Up Your Home with Pictures & Décor
Tips For Decorating Your Home With Flowers
Elegant Home Décor Ideas Simply by Using Glass and Mirrors on Budget
Share This Story, Choose Your Platform!