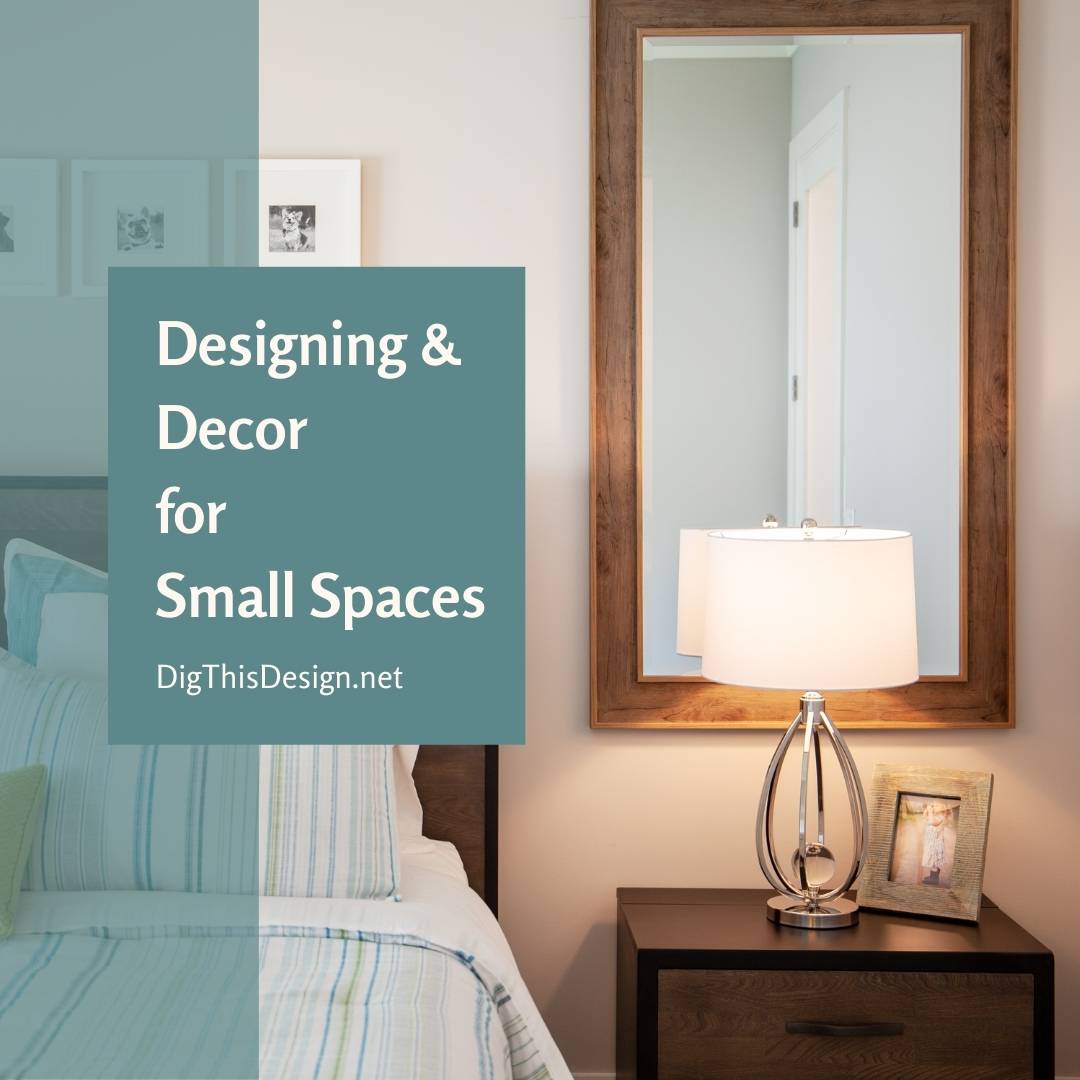 Designing in small spaces is a fun way to take advantage of all the nooks and other little spots throughout your home. These are the spots that you never know quite what to do but want so badly to turn them into something attractive and practical.
So, if you have some small spaces in your home that you want to design into something useful and beautiful, keep reading for inspiration and ideas.
Small Spaces Design and Decor
Making Use of All Your Small Spaces
Sometimes a custom unit that fits perfectly into the space is in order. A good example is a small custom library that fits into a little nook in the bedroom wall. It's up to you to or your interior designer to get creative with the arrangement of the shelving to suit your needs perfectly. You can also use this area as a small office space. So there's a dual-purpose space idea!
However, be sure to include ergonomics in your design. After all, feeling good is important for your comfort. So be sure to be picky in selecting the right comfy chairs in the sizes that fit your body without adding stress.
Other times, you might want to treat yourself with something that you wouldn't ordinarily spend time or money creating such as a relaxing reading nook or meditation room. What's even more convenient is if your reading room is close to your mini-library or office.
Mirrors Make Small Spaces Seem Larger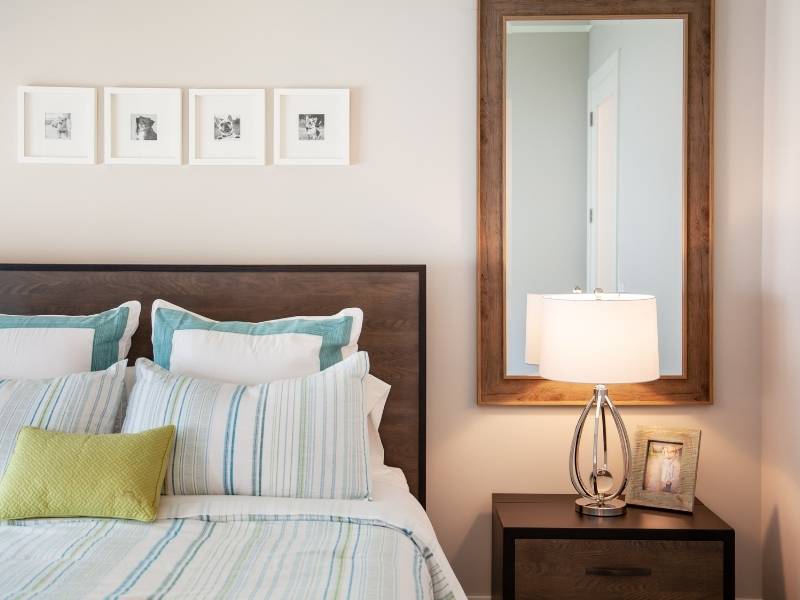 Strategic placement of just the right mirror to reflect light throughout the room is always a good idea. Mirrors are great design tactics primarily for reflection of light but also for their decor value on the walls. So, also be sure to consider the symmetrical placements of other decor items near your mirror.
A graceful lamp placed in front of a mirror adorning a bed side night stand gives you a soft sparkling light effect that flows into the room from the illumination of the mirror.
To keep a smaller bedroom light and bright yet relaxing, use soft tones of your favorite hues for a dreamy effect. Keep the accessories simple and few to avoid a feeling of disharmony. So, be selective in your decor and remember less is more. Instead, use contrasting wood tones, cheerful colors for your bed linens, and light, soft colors on your walls.
Design Custom Shelving on the Kitchen Island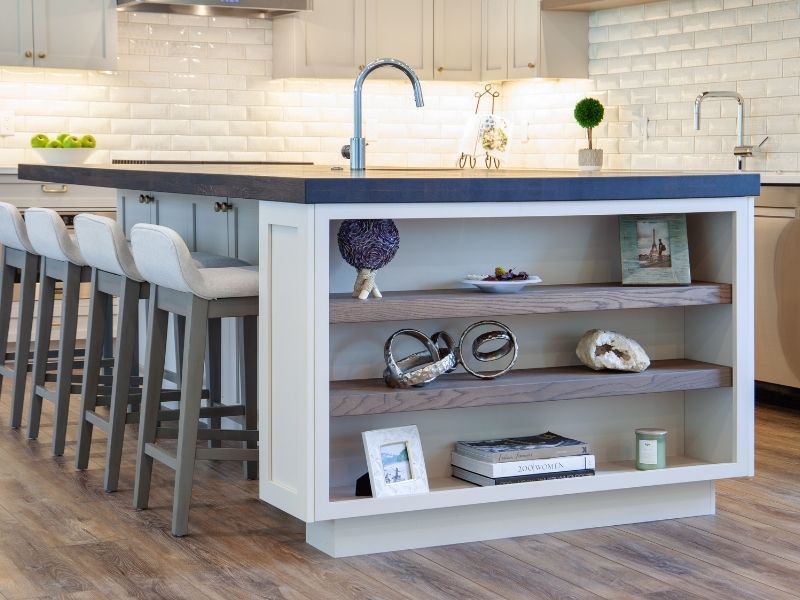 This is a fine example of good use of a small space is at the end of a kitchen island. This little custom piece is gorgeous with the contrasting wood shelves. It's a perfect space for your favorite artisanal touches or memorabilia.
There are so many variations of what one can do with the end of a kitchen island but this is definitely a beautiful choice for both usability and design.
Do you have questions or suggestions? Please leave your comments below. You will also find other links below to take you to more interesting articles about all things design.
Other Posts You Might Enjoy:
Bring BIG Style to Your Small Spaces
Small Space Design – Clever Tips on Getting it Right!
Tiny Closet, Big Wardrobe? 9 Small Closet Ideas That Create Space
https://digthisdesign.net/wp-content/uploads/2020/10/Designing-and-Decor-for-Small-Spaces1.jpg
1080
1080
Susan Daniels
http://development.digthisdesign.net/wp-content/uploads/2016/11/OLD_DigThisDesign_logo.jpg
Susan Daniels
2020-10-09 01:00:48
2020-10-09 17:07:34
Designing and Decor for Small Spaces