Popping Color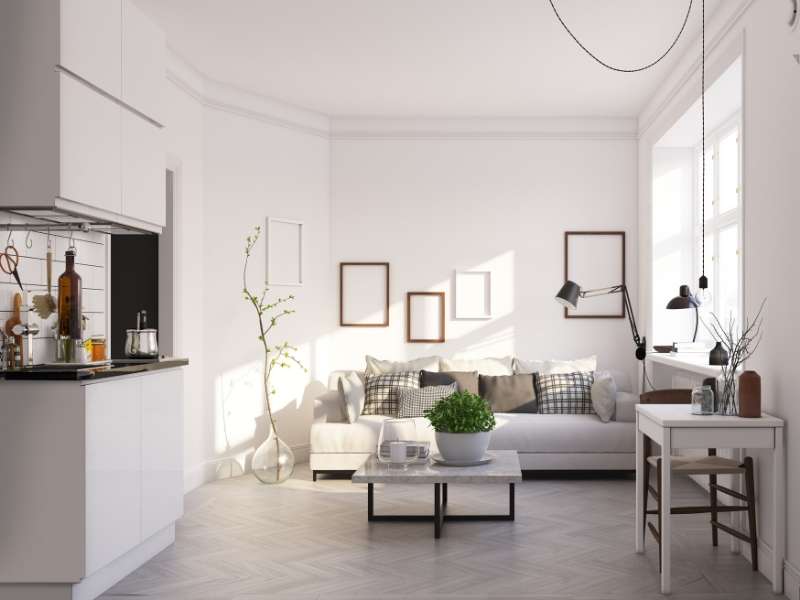 I am a fan of a white background to give the feeling of wide-openness which is necessary when designing small spaces. It sets up a calm palette as the background and lets you create the character you want with bright accessories. The green grass rug adds the texture and balance to the room. The canvas art above the couch repeats the white background concept and their simplicity works well. Like life design needs balance and this space has it!
Neutral Built-ins
Murphy beds are great for kids rooms. With the Murphy bed closed the kids have total use of the floor space for spreading out and playing games. When ready for bedtime, you simply pull down the bed and it is nighty night. I also love the use of the built-in cabinets, everything has its place and can be neatly stored after a full day of play. It's a good idea to stay with a neutral finish like the white painted cabinets because to replace them would be costly when you decided to redo the room as the child ages and you want the room to age with them.
Barn Doors Work Well in Small Spaces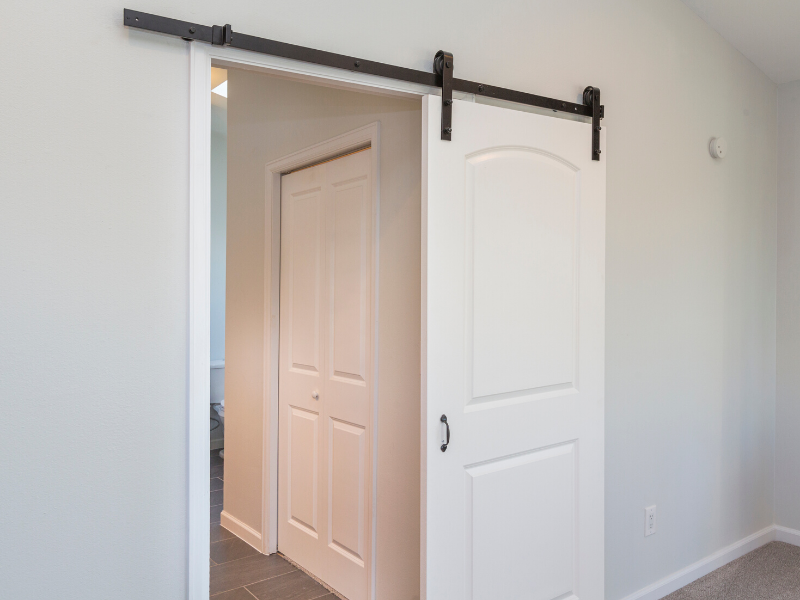 Use small spaces wisely like this mudroom. The barn door is a great choice because it doesn't take up any room swinging into the living area. Barn doors really make a statement and there are many different styles you can select from.
Designing Vertical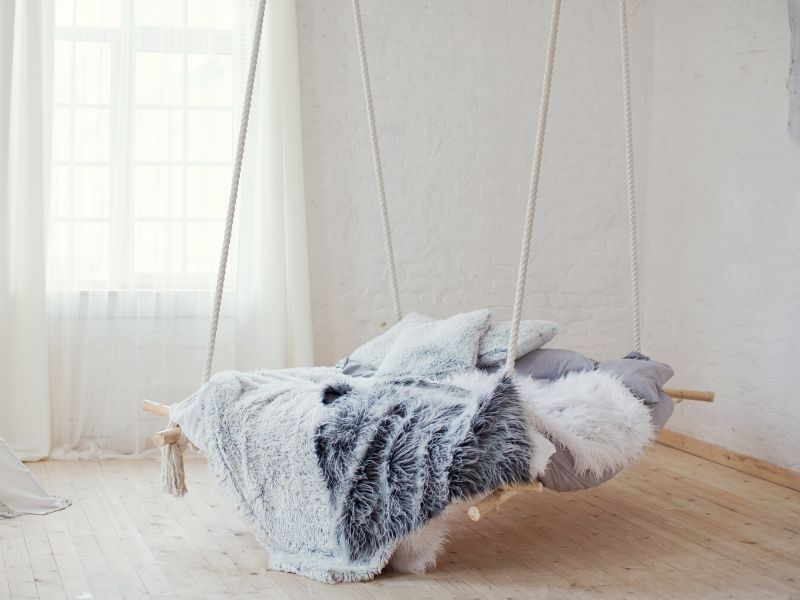 Hanging the bed from the ceiling is a clever design. If you have the height in a small space it's perfect to design vertically using every inch of space. This house design has it all without feeling cramped.
Other posts you might enjoy:
11 Magnifying Uses of Small Spaces
Share This Story, Choose Your Platform!