Small spaces seem hard to work with and can be a challenge when designing a theme, but there are some tricks and tips that can help you work with your inspiration and make it possible, even in a small space.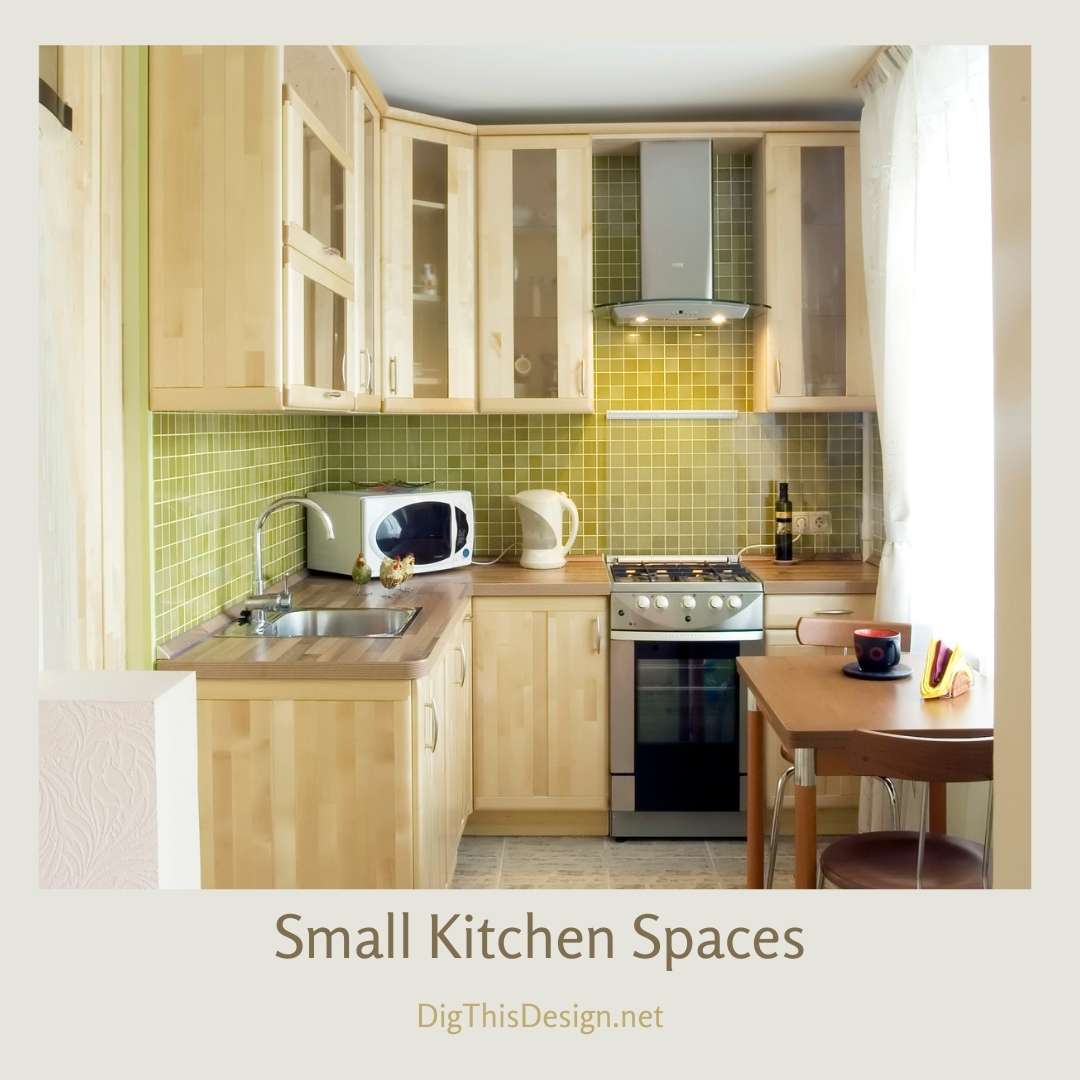 Afford as Much Counter Space as Possible
A small kitchen space is smartly designed by affording a lot of counter space which not only is wonderful for a cook or a small family, but makes the room appear bigger than it is anyway.
Add Shelf Racks
Moreover, a small kitchen space is cleverly designed with shelf racks, a deep sink instead of wide, and an excellent amount of counter space while also in front of a window giving the illusion it's bigger than it is.
You can also design your small kitchen space with wood counter tops and white paneling, but the genius of this small afforded area is the use of cupboard space giving a ton of storage.
Try a Theme for Your design
Also try a theme for your design. A design theme gives cupboard space, shelving space, and wide open windows that's natural light makes the room feel extensively larger.
Mix up the Techniques
You might also try using several different techniques to feel larger. The shelves for storage are great, the heightened ceilings, cupboard space, and bright white walls and ceilings opening it up since no windows are available.
Every small kitchen design shows that just because your space is small doesn't mean you can't have an elegant design. This room uses several techniques like shelves, cupboards, and bright colors, but still elevates it's design with lights and paneling making it a small formal kitchen.
Images Courtesy of Canva.
Share This Story, Choose Your Platform!