Reclaimed wood is not only a hot trend, but it is environmentally friendly as well. There are many structures that are old and abandoned made of exquisite materials that are wasting away. You can be a part of the entire process by choosing the reclaimed wood you use, or you can simply pick it out at a store that sells it. Either way, there are many ways to bring reclaimed wood into your home.
For example, you can hire someone to do it for you. Or you can dust off that saw in the garage and build your own unique piece. But, be sure to choose a color that fits with the scheme of your house, as reclaimed wood comes in varying shades of browns and greys.
Here are 12 unique ways to use reclaimed wood projects. If this is an intriguing topic for you, continue reading for interesting inspiration to bring reclaimed wood into your home.
Bring Reclaimed Wood into Your Home with These Inspirations!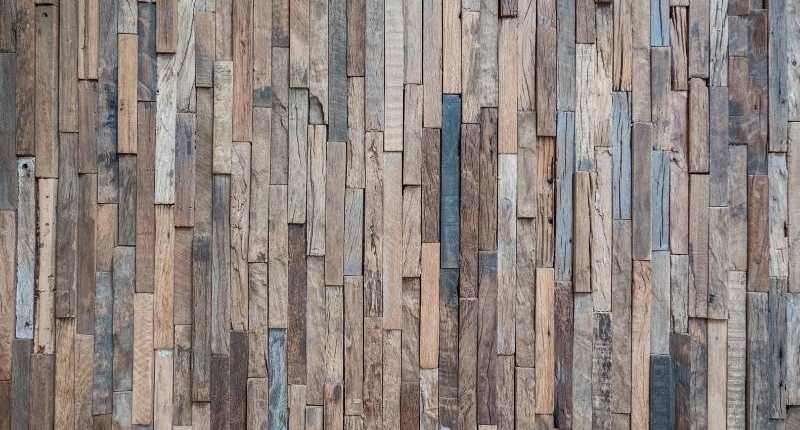 1. Walls
One of the most common options is to use the wood as paneling on a wall to make a focal point of the room. The wood can be all one color or made of different shades for an interesting look. The panels can be placed vertical or horizontal, depending on your style. If putting them vertically, be careful to use lighter or varying colors to avoid the wood paneling of the '90s.
2. Shelves
Everyone needs a place to put their things, and you might as well have something beautiful to look at in the process. Reclaimed wood makes unique floating shelves, especially if the edge is left natural and uncut. Play with the design of the shelves and create patterns with the wood instead of making traditional shelves.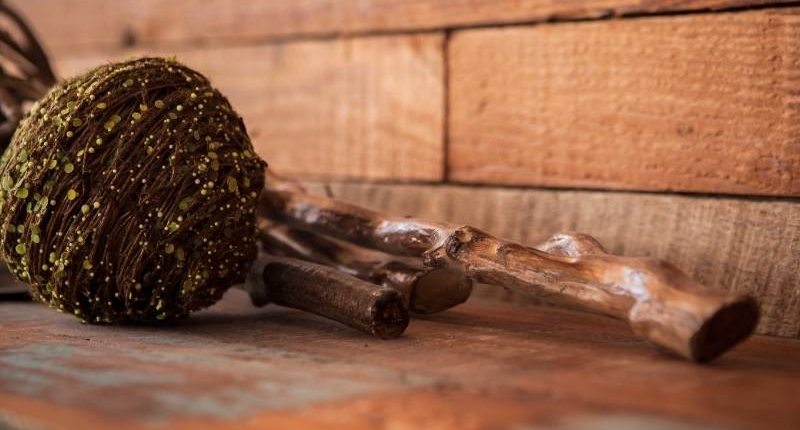 3. Tables
If you can find larger pieces of reclaimed wood, a table is an excellent solution to adding character to your home. A dining table or a set of end tables are functional and beautiful when made of reclaimed wood. If you already have a table with a structure you like, consider replacing the tabletop only for a one-of-a-kind look.
4. Desk
Similar to tables, desks are a common choice for reclaimed wood. They add warmth to a home office and create a space that you want to be in rather than cold, hard metal desks. Use a reclaimed wood desk as the focal point of your office and bring the space together by adding the same colors in small accents of the room.
5. Built-ins
Whether you want to add a built-in cabinet, shelf, or entertainment center, reclaimed wood is an excellent choice for any of these projects. These are often done by a professional as the design and installation may be tricky. Before calling the professional, look for inspiration online, so you already have an idea of what you want before they arrive.
6. Industrial/Wood Combo
Reclaimed wood looks great in almost any home, but there is a fine line between farmhouse chic and rustic charm. Farmhouse styles have rustic elements, but they are simpler designs and tend to include more modern styles as well. Adding industrial cabinet pulls or painted metal pipes as legs for your desk can create an interesting contrast with the look of the wood.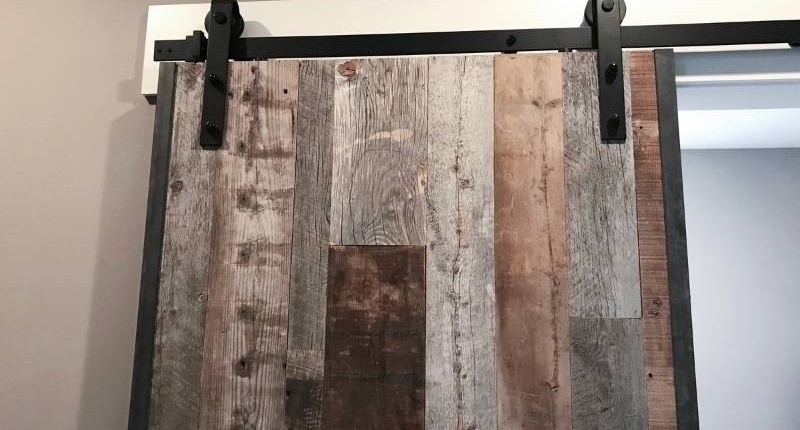 7. Barn Door
Everyone has seen the image of a barn door that looks perfect hanging on the walls outside a master bath. They are beautiful solutions to small spaces but can lack privacy as they don't block out sound. A barn door on a sitting room or a kitchen is the perfect place to add a rustic element to your home.
8. Headboard
You spend a lot of time in your bedroom, and it is vital that the space feels welcoming. If you have a simple bed frame but no headboard, consider adding a headboard made of reclaimed wood. A dark stain or two-toned headboard may be the missing piece in your bedroom decor.
9. Beams
If you are lucky enough to have a home with vaulted ceilings, you have probably wondered what it would look like to have natural wood beams installed in your home. These beams are not structural but are decorative and add charm to the home in ways most other projects cannot. You don't need to have vaulted ceilings to have beams, only imagination.
10. Stairs
Stairs are another great place to incorporate reclaimed wood into your design. Use the wood on the tread of the stairs or the banister to add warmth to the well-trafficked area. If you use the wood on the treads, ensure that it is in good enough shape to be walked on daily without breaking down.
11. House Number
A simpler project that you can accomplish yourself is to make a new house number with reclaimed wood. It only requires a few simple tools, and you can add charm to the outside of your home as well as the inside. Another nice idea is a wood background with wrought iron numbers that looks perfect on the siding of your home.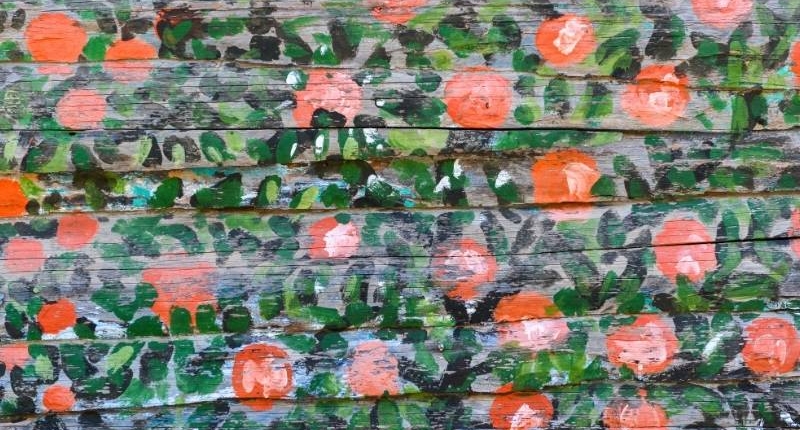 12. Wall Art
If you don't have the room or the budget for new furniture, you can add reclaimed wood to your walls in the form of artwork. These pieces can come from artists, or you can make them yourself for a creative outlet. A simple chevron pattern on the wall or an abstract design can go a long way in creating a welcoming environment.
Add a Piece of History
Whether you are working on an entire remodel of your home or just wanting to spruce up your space, reclaimed wood is the perfect option to add charm and function. There are many DIY projects you can do with reclaimed wood, and you will feel amazing every time you see that piece in the room.
As always, ensure you are getting the wood from a reputable source and in relatively good condition depending on the project you intend to use it for. You can add just the right of rustic charm to bring the country life to the city and feel at home.
Rustic charm can be added to any room in the house but be cautious of going overboard as it is easy to do with reclaimed wood. Add a piece of history to your home with a touch of rustic charm. If you have any other nice suggestions, we'd love to hear from you in the comments below. Also below, you will find links to more interesting articles about ALL things DESIGN.
Images Courtesy of Canva.
Other Posts You Might Enjoy:
3 Types of Beautiful Hardwood Floors for All Your Needs
3 Tips for the Care of Your Wooden Patio Furniture
Hardwood Floors or Carpets; Decide on Your Best Option
Share This Story, Choose Your Platform!