Coastal interior design brings the colors, textures, and visuals of a beachside view together in your home to create a space that's uniquely relaxing and undeniably comfortable. Coastal interiors borrow many of the designs and decor that you might find in a vacation property but layer these elements with the simplicity and elegance of the modern home.
Defining Characteristics of Coastal Interior Design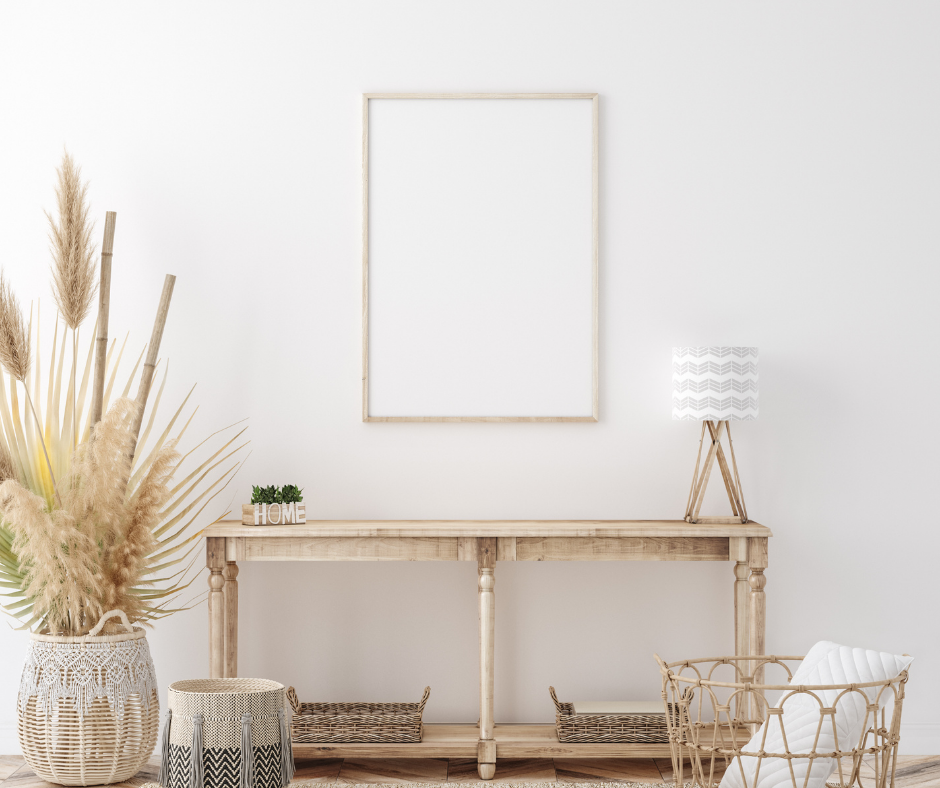 The combination is a space that offers the comforts of beachside living without the clutter. If coastal interior design sounds like the right fit for your space, you might schedule a design consultation with the top interior designers in your local area. 
Coastal interior design features a range of unique aesthetics and design elements you won't find anywhere else. The style can apply to all of your interior spaces but can be particularly effective for refreshing your living rooms, kitchen, and bathrooms. Let's take a look at some of the central design elements that signify this style, to determine if they might be the right fit for your new space. 
A Calm and Cool Color Palette
The foundation for coastal interiors is a simple, timeless color palette that calls to mind an oceanfront scene. Blue and white are typically the two most prominent colors in this interior design style, applying to everything from countertops and cabinetry to furnishings and wall decor. White helps to establish the comfortable airiness that you might find in a vacation home but allows plenty of room for the trappings of more sophisticated designs. Blue calls to mind the water itself and goes the farthest towards creating a space that's both calm and collected. 
Woven Accents & Supporting Colors
Accent colors for coastal interiors include both light brown and green, which help the space from becoming too cool or remote. Furnishings and floorings are the most common two elements to use the former color, while green is usually applied with house plants and small accent decor pieces for tables, countertops, and empty corners. Wovenware is popular in coastal interior design and calls to mind the relaxation that comes with spending a day near the oceanfront. Exposed overhead beams and high ceilings help prevent these supporting colors. This allows the space to use these colors without reducing spacious appeal.
Natural Light & Integration With the Outdoors
An abundance of natural light often plays a key role in transforming modern and contemporary interiors. The coastal design style is no different. Large, open windows and doors with simple panes and framing open up the entire interior to the surrounding outdoors. This way the space contains an atmosphere of comfort and relaxation. Skylights and other natural light sources also allow the space to breathe, as do open floor plans for central living areas, including the kitchen. In essence, the interior and exterior of the property become a single experience.  
Minimalist Organization That Doesn't Feel Cold
The coastal interior design uses many of the same colors and decor as beachside vacation homes, but without the clutter and kitsch of the more classical arrangements. Spacious countertops, coffee tables, and other open surfaces are free from small, ornate decor, but don't have the same stark cool as they do in modern arrangements. 
The organization of each room is spacious, balancing modernism with the comforts of traditional beachside interiors. Cushioned furniture, patterned rugs, and plenty of throw light-colored pillows keep the space looking clean, comfortable, and collected.
Ocean Inspired Decor
The decor selections for coastal interior arrangements call to mind the scene of the beach more directly than other design elements, with artwork, wall hangings, and lighting. A splash of this style goes a long way toward generating a relaxing ambiance, which means it's essential not to go overboard when decorating the space. Coastal decor pieces, regardless of size or location, establish an airy, chic vibe that is both subtle and familiar. 
Art selections for coastal interiors bring classic ocean interior images to the space, while table and counter centerpieces with seashells and sand are fairly common for accompanying them. Blue, white, and grey tiling adds subtle appeal and fits well for both kitchen and bathroom spaces. Nautical interior decor is another popular choice for supporting decorative selections. However, it offers bolder colors and visuals than contemporary coastal design and should therefore be used sparingly.
Timeless, Contemporary Kitchens
While coastal interior design for living rooms and bedrooms places an emphasis on comfort. It prioritizes functionality and timeless appeal for rooms such as the kitchen and bathroom. Marble, quartz, and quartzite countertops set a solid foundation for the kitchen with interesting graining, colors, and stonework. 
Cabinetry for kitchens and bathrooms is traditionally white. It doesn't feature all the ornate carvings and decor of purely contemporary interior design. Metalwork for the kitchen, including cabinet hardware, sink faucets, and light fixtures, doesn't draw attention. Not like other modern arrangements.  
Natural Finishes and Materials
Regardless of what type of decorative elements, furnishing arrangements, and art fixtures you choose for your coastal interior space, it's essential to work with building materials that look and feel natural. The colors, centerpieces, and textures of the space call to mind the comforts of the beach and the ocean. An organic environment that offers constant peace and calm. 
Prioritizing Comfort in Design
The collective effect of coastal interior design is a home that prioritizes comfort. While also, establishing a relaxing atmosphere in each space. Furnishings make it easy to kick back and relax. A spacious layout helps to create an airy, open appeal, with plenty of natural light. A direct connection to the outdoors is also a key. Large windows and skylights help to keep the interior bright and lightweight. Without feeling as cold or sharp as modern design. 
Conclusion- Defining Characteristics of Coastal Interior Design
Interested in creating a space with coastal interior design? A consultation with a design professional is a great place to start. Even if you're in a landlocked state, this type of interior design is a fantastic style. A great foundation for making your home even more comfortable, welcoming, and vibrant.  
Other Posts You May Enjoy:
Vintage Bathroom Design: Keeping It Classic
Neutral Bathroom Designs Making Big Statements
Tips for Designing a Layered Lighting Plan for Your Master Bathroom
Share This Story, Choose Your Platform!