A bathroom makeover can add not only comfortable for you, but it can also add a lot of value to your home. Your bathroom is where you get ready, first thing in the morning and it's where you return at the end of the day to relax which is why it should contain functions of both. Good bathroom design needs to be a multi-functional space that accommodates all of your needs. Another important part of a bathroom makeover is finding the style that fits your personality. Read on for tips to making your bathroom meet all of your needs and look good for resale too.
4 Bathroom Makeover Tips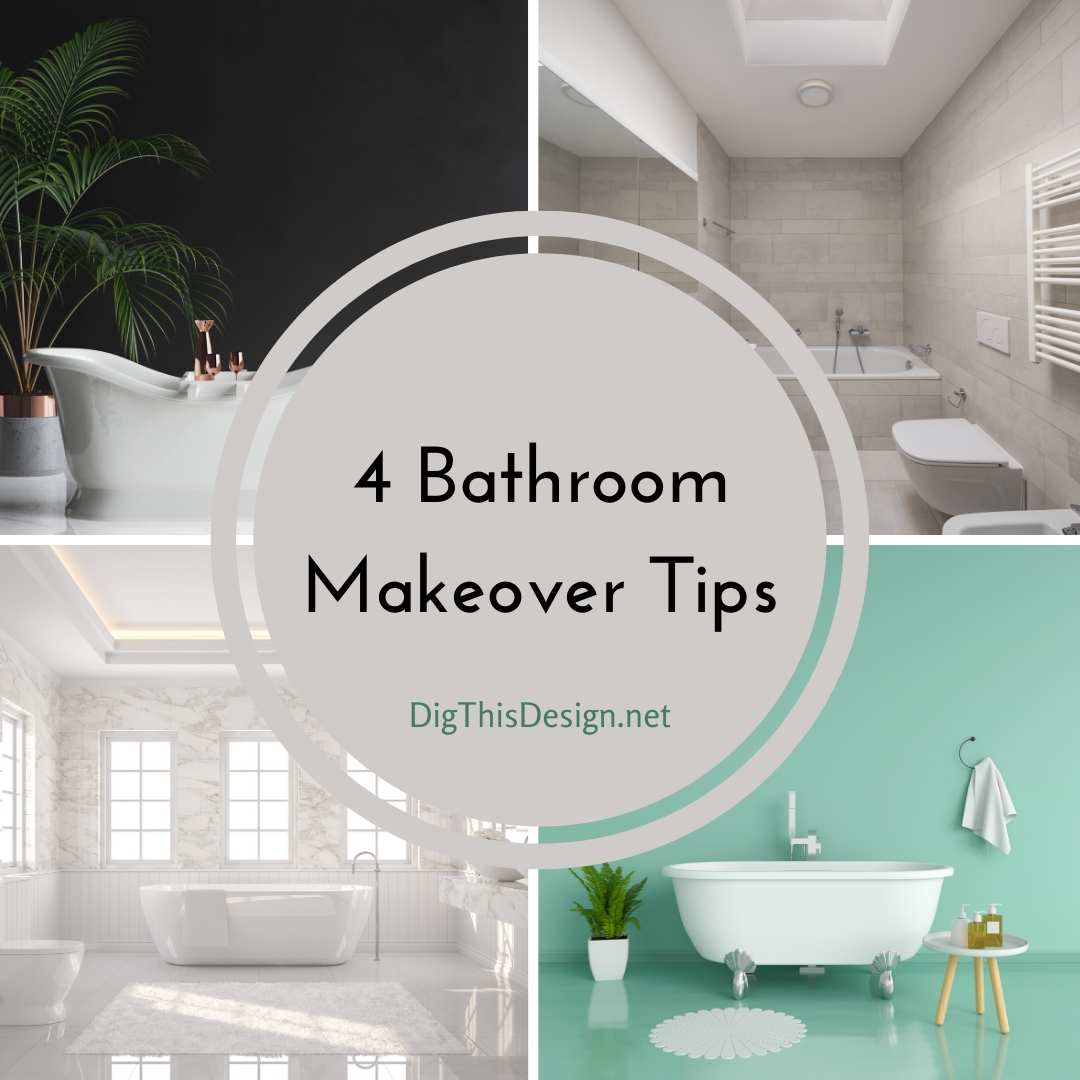 Finding Your Style
Often, people bulldoze away, knocking parts out and adding a splash of paint, before they know what they're actually doing. This can cause a lot of problems and cost you a lot of money with a not too good outcome! If you don't know what you want, you could potentially be making much more work for yourself. Having a plan means that a lot of this can be avoided. Having a basic plan means you are working towards a goal, and you know what you need and when. Once you work with a professional, like a certified kitchen and bath designer and develop a plan it is easier to consult with a contractor to get just what you want. This will also allow you to stay in the budget you intended to do. If you are wondering about how to find a certified kitchen or bath designer in your area, go to the National Kitchen and Bath Association for a list of professionals.
Budget Constraints
If you want a bathroom makeover but feel you can't afford it you might be mistaken. There are ways to keep a bathroom redo cost inline and affordable. Consider face-lifting the existing bathroom by changing out old hardware or even a small vanity while maintaining all plumbing locations. This will be the most cost-effective way to go and still give a new look in your bathroom. Sometimes just replacing the old light bulbs can give a fresh new look and add loads of comfort for you.
Educate Yourself on the Latest Trends
Anytime you are thinking about a bathroom makeover or a kitchen makeover you need to do your research. These rooms can be quite costly to renovated and it would be a shame to replace old with out of date trends. Visit sites like Houzz and Pinterest for inspiration. Lots of blogs too or sites like Home Spa Select, are places where you can gather lots of inspiration. See what's trending at industry shows like The Kitchen and Bath Industry Show which I will be attending this January in Orlando. If you can't attend then google articles from trendspotters talking about what was hot and what will be strong in 2018.
Making Small Look BIG
Bathrooms are small spaces, but there are lots of ways you can maximize your space to its fullest potential. Mirrors are a great and affordable way to make your bathroom appear light and airy. Along with bright cheerful colors, your bathroom will be looking fresher than ever.
There are plenty of ways to improve your bathroom, and trying out some of these ideas will help you with your bathroom makeover. Developing a complete plan and doing your research before you make any big decisions is the best advice to follow.
Images Courtesy of Canva.
Other Posts you Might Like:
Neutral Bathroom Designs Making BIG Statements
Luxury Master Bathroom Designs for Your Home
4 Ways to Future-Proof Your Bathroom Design
Share This Story, Choose Your Platform!