Roller blinds are perhaps one of the simplest yet most elegant accents you can choose for your home windows, but how do you maintain roller blinds? Aside from its fuss-free aesthetics, these window coverings offer a quick solution to your privacy concerns. Add to that its ability to filter and adjust the light that comes through the windows, which also helps achieve the ambiance you want for your space. (1)
How To Properly Maintain Roller Blinds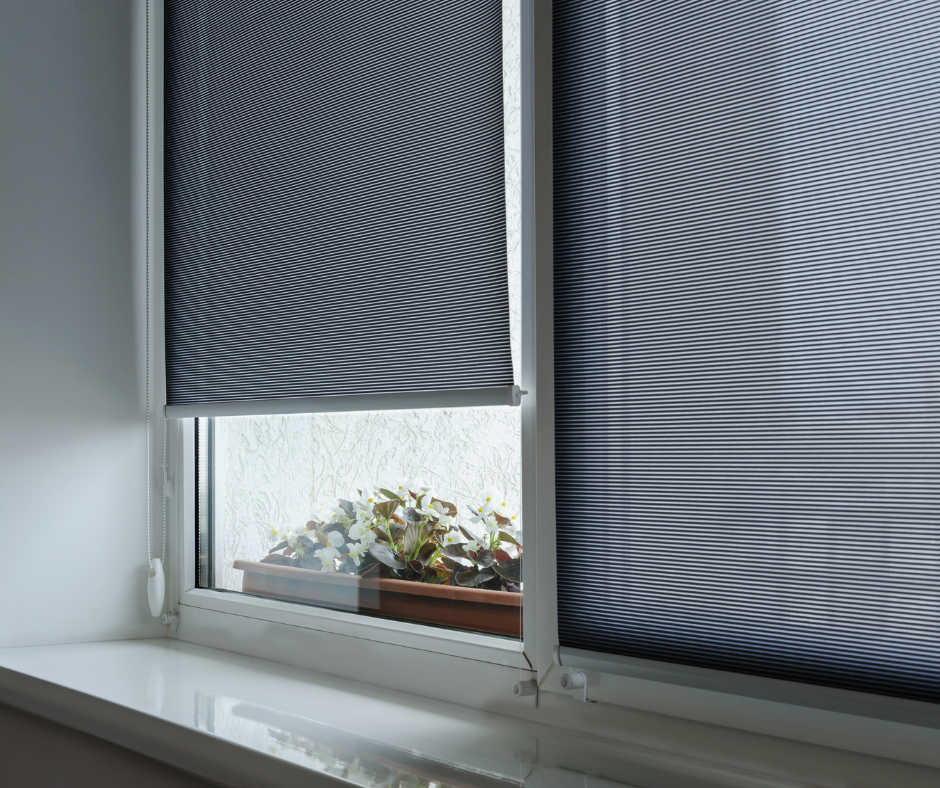 A roller blind pane is a piece of fabric that envelops a certain casing that usually fits the topmost part of your window frame. You'll find a pull cord fastened either to the blind's casing or the bottom part. To operate the shades, you only need to pull the cord so the fabric goes down. Roller blinds also come with a motorized control option, allowing you to open or close your window cover remotely. (1)
Why Install Roller Blinds?
Curtains and drapes may give your living space a sophisticated vibe, but these window accents are pretty challenging to clean and maintain. That's why more homeowners are now discovering the convenient benefits of roller blinds, especially those who don't have a lot of time to clean and maintain their windows. (2)
No matter which part of the house you want to enhance and cover, roller shades come to the rescue. Blackout roller blinds, for example, are perfect if you're going to cancel out the light that comes through the room. Therefore, the blackout type is commonly used in the bedroom. On the other hand, light-filtering blinds are ideal for living rooms, guest bedrooms, kitchens, and study rooms, since they provide shade and enough light to enter. (2) (3)
Because roller blinds are versatile and can match most window or door types, they're the perfect covering for different house areas. Whether it's the living room, kitchen, patio, or even bathrooms, you'll find that the functional fabric and adjustable fit of the shades can complement your home. It's not surprising that the blinds accumulate dust and dirt over time, mainly when in high-traffic areas. (3)
Roller Blinds Maintenance Tips 
Just like other accents and elements of your interior design, roller shades require maintenance if you want to maintain their beauty, quality, and longevity. Thankfully, your blinds are relatively easy to clean. Although these window accents come in different fabric materials depending on your preference, routine cleaning and maintenance is often minimal and won't take much of your time. (2)
Thankfully, you can clean the shades easily by using tools you already have at home, starting with a vacuum's upholstery tool. Roll down the fabric and use the device gently to get rid of dirt and dust. Here's a quick list of more ways to maintain roller blinds properly: 
Ensure the entire fabric or panel is completely rolled out when cleaning so you won't miss any hard-to-reach parts. 

Use a damp cloth for any minor stain. For a deeper clean, wipe the panel or fabric from top to bottom. Make sure it's fully dry before rolling it back up. 

Aside from the fabric itself, don't forget to dust the top area of your blinds from time to time.  

Steam cleaning is okay for a more thorough clean. However, be sure to check with the blind manufacturer first, so there's no risk of ruining the fabric and other materials or parts of the shades.

You can use a special fabric stain remover for more stubborn spots or blemishes. Check carefully the instructions provided in the stain remover's label to guarantee you won't be misusing it.

Roller blinds with side-winding controls, or mechanisms can become noisy or stiff. In such cases, you can use a silicone spray for lubrication. Avoid spraying on the fabric area to prevent it from staining.

If molds are building up, you need to address them immediately. You can use a fabric detergent that's specially planned to kill spores. You can also use a stiff brush to sweep the molds away from the fabric.  (4) (5)
Molds can form when you don't dry blinds thoroughly and pull them up to the casing. As mentioned, it's crucial that you leave the fabric to air-dry. Doing so will also prevent the material from smelling. If you think the mold situation is already bad enough, dry-cleaning might be the solution. Therefore, this method will kill spores and bacteria and prevent any future buildup. (4)
Takeaways 
Roller blinds are a brilliant choice if you want to take control of how much light enters any space. The aesthetic appeal that these shades come with is also worth a second glance, especially if you're aiming for an elegant and minimalist look for your home. To make sure you maintain your roller blinds, take the time to learn how you can properly maintain and clean the panels. 
References
Other Posts You Might Enjoy:
Common DIY Problems and How to Solve Them
Window Treatments and Decor Add Style to Your Living Room
How To Decorate Your Home For Each Season
Share This Story, Choose Your Platform!