The living room is the place where things happen. Whether it is for hanging out with family or engaging in a vivid political discussion with friends, the living room is your go-to destination for its generous seating space and comfortable layout. As homeowners, it's natural for us to want our living room design to reflect its common purposes of socialization, hospitality, and entertainment. Starting with some great window treatment ideas and ending with a few living room design suggestions, this article names some easy solutions to liven up your living room and give it a dash of personality!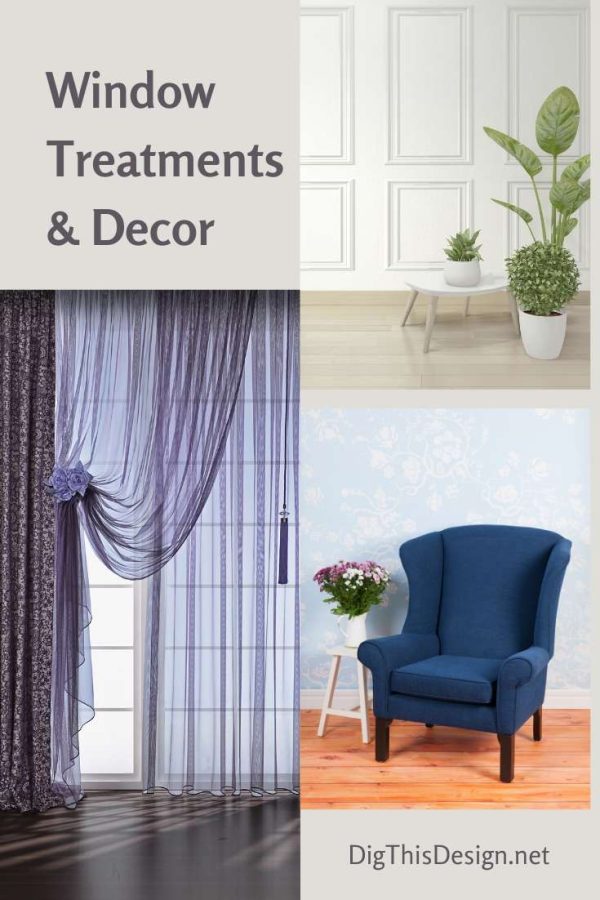 Window Treatments to Add Style
Windows are excellent for delivering natural lighting and giving you a great view of the outside world. While you can always leave your windows as they are, adorning them with beautiful window treatment solutions will not only highlight the figure of your window but also enhance your privacy and lighting control. Because every home is different, we have listed a few fun window treatment ideas that may just be the perfect solution for you:
Bamboo is the New Fashion
If you want your contemporary vinyl or fiberglass windows to assume a more classic air, then going for natural woven shades in bamboo and matchstick is going to do the trick. Bamboo is becoming popular in window treatments in the home improvement industry. Their delicate look, sophisticated color, and organic texture will give your room an elegant but upscale look.
Curtains with a Bold Design
Homeowners who want to add patterns to liven up their solid colored living room design can experiment with the bold paisley-patterned curtains. Inspired first by the buta or boteh, a droplet-shaped vegetable motif of Persian, paisley is a timeless choice for their intrinsic yet harmonious design. They can come in vibrant colors or simple but delicate patterns. Regardless what you end up with, paisley curtains are great for inspiring a pop-out effect in the living room and be a beautiful backdrop.
Minimalistic Design Alternatives
Simple and elegant may be two adjectives to describe your living room. So instead of going for colorful curtains or rustic bamboo blinds, you might settle with fabric that offers a neutral tone. However, to avoid being too boring, homeowners are recommended to choose a more luxurious fabric — like silk or velvet — to not only add texture but also to give your neutral tone or pastel hue an interesting shine. When it comes to window treatments, you want to make a statement.
Quick Ways to Add Some Life to Your Living Room
We all know from experience that a nice couch or a huge sectional just does not do the trick. There's something more to design than having the right furniture. Now that you have some curtains, drapes, or shades in place, you could integrate some creative accessories to make the room fun and lively.
For example, homeowners can add depth to the room with statement mirrors. A unique mirror not only adds aesthetic variety but also provides an illusion of more space. If you have plenty of wall space, hanging a few painted artwork or family photos fitted in quality and artistic frames will dramatically enhance the look of your walls and your overall atmosphere.
Finally, besides getting a vase of beautiful flower and placing a few candles on the coffee table, area rugs are excellent for sprinkling new moods into your living room. It gives the floor a new design and can even make living rooms with a hardwood floor feel cozier and family-friendlier.
Meet our guest blogger, Paul Kazlov:
Bio: Paul Kazlov is a "green" home remodeling enthusiast and an industry pioneer for innovation in home renovation. Paul writes for the Global Home Improvement blog and strives to educate people about "green" products such as metal roofing and solar. Follow him on Twitter @PaulKazlov
Other posts you might enjoy:
WINDOW TREATMENTS 101: SPRUCE UP YOUR WINDOWS
TIPS ON PICKING THE RIGHT WINDOW TREATMENT
Share This Story, Choose Your Platform!