Choosing a color palette for your living room might initially seem cumbersome and overwhelming but in all actuality, it is a lot of fun. There are many different directions you can go in depending on the type of color palette you choose. Below are examples of color palettes containing multiple colors and how to coordinate them in a pleasing fashion.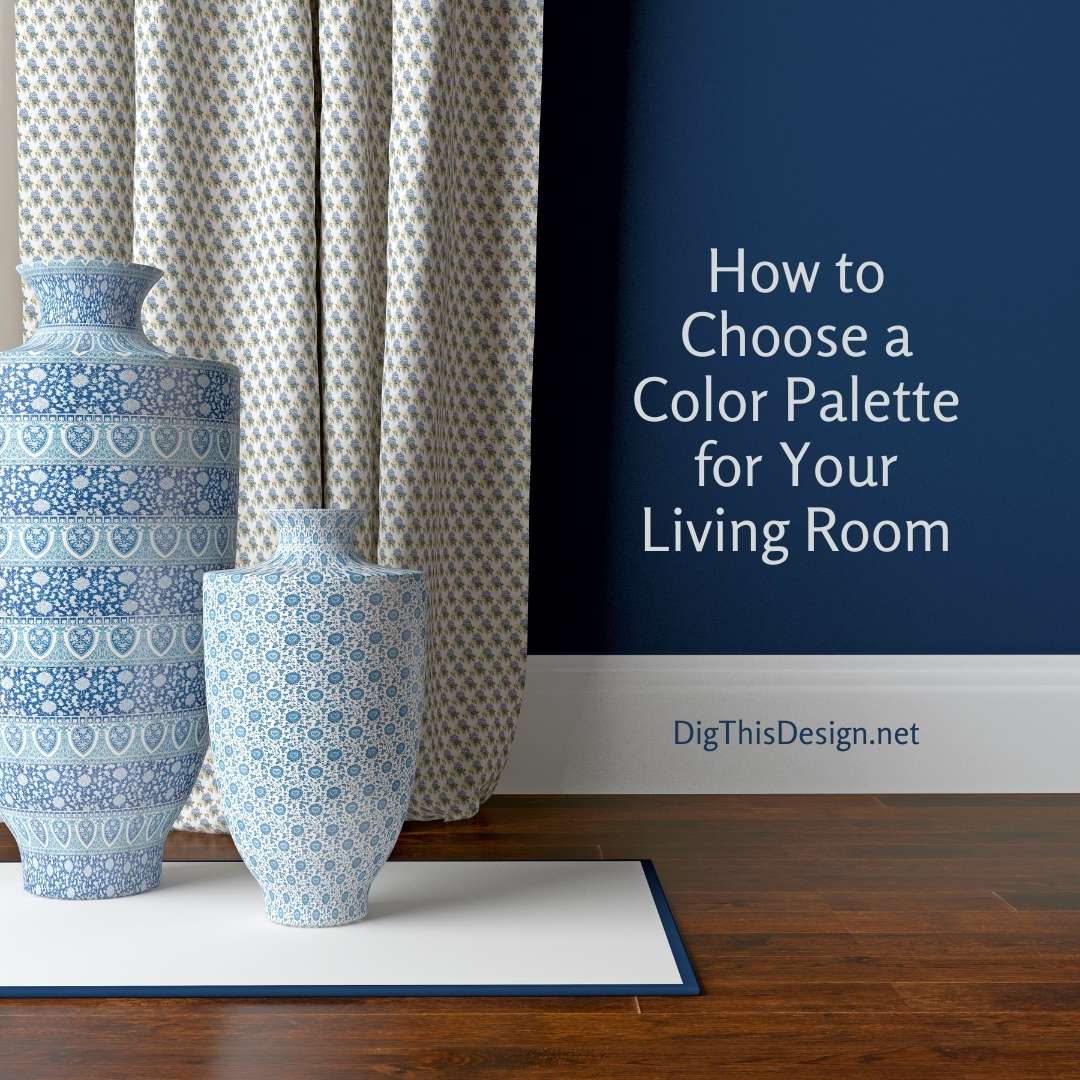 Modern Retreat
This color palette starts with grey walls and light colored furniture. If you do decide on painting the walls grey, you need to make sure the furniture is light in color in order to make the room seem bright. The sofa has white, brown, and patterned throw pillows to create interest. The area rug ties the room together with its white and dark pattern.
Light colored window treatments also open up the room and make it bright. Another good idea is to have plenty of light options by placing lamps around the room. A center table is also essential and since this one is made out of dark wood, the white candles brighten it up.
Country Living
This color palette is made with white walls, cream sofas, and many little details. Throw pillows made of cream and red colors create a pop of color in the room. A leather ottoman creates a bit of masculinity. The room has a floor to almost-ceiling bookshelf.
Add an area rug made up of the red, brown, yellow, and white tones ties the room together. The whites, cream, and red color palette work beautifully as a color combination and creates a country feel.
Pop of Color
This color palette is a perfect example of how to take a very bright color and make it tasteful. Paint a bright blue color on the top half of the wall with white paint covering the bottom half. Also, consider a cream colored sofa with two chairs across for additional seating. To add more pop of the blue color, blue throw pillows are used to create additional interest.
White and blue decor is always on target. A little area rug creates color on the floor and looks beautiful against the white floors. By using the neutral furniture with the bright walls, this is an example of how a bright color can be done elegantly.
Beachy Escape
This color palette is a lovely palette made of wood tones, whites, and blues. As the ceiling is high, long colorful drapes are perfect in this space. The blue drapes match perfectly with the blue colored pillows on the sofa. The artwork on the walls also help to balance out the blue drapes.
The sofa is a neutral color which draws your eyes to the beautiful dark hard-wood floors and the bright pillows on the sofa. Lastly, add some greenery in there with a couple of plants and green colored throw pillows to create a beach escape!
Sharan Kaur, FizzNiche Staff Writer
Share This Story, Choose Your Platform!