For those not well versed in the world of Industrial Design, it is a very modern and quickly spreading design aesthetic that focuses principally on aesthetic and user-interface aspects of products. Industrial design is the professional service of creating and developing concepts and specifications that optimize the function, value and appearance of products and systems for the mutual benefit of both user and manufacturer.
Below we are going to discuss different industrial design inspirations from diverse points of view.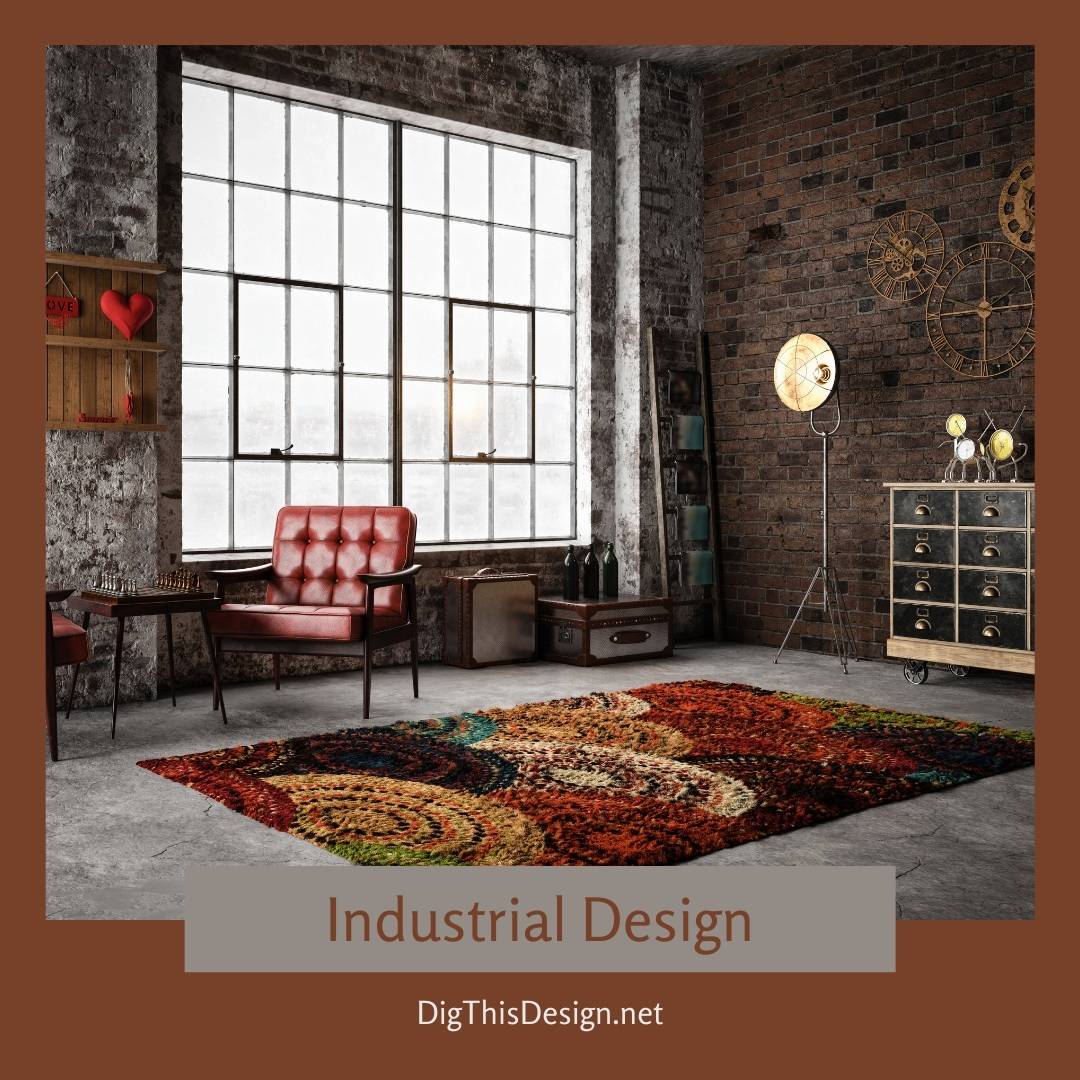 Rustic Designs
A rustic bathroom is decorated with a weathered design is beautiful with it's natural light and reclaimed woods, stone, and basin.
Take your rustic industrial design to a new level entirely.  The wood beams and rivets emote the industrial feel, and the sink is handsome, pulling the room together along with the mirror that gives the illusion that it's been carelessly set aside.
Kitchens and Living Rooms
The brick walls, pipes lining the ceiling, and the stone ceiling gives a modern decorated room a blend of industrial design making it have that tangible feel that the building is part of the life of the design.
First, a dining room design incorporates the ideals of industrial design with vintage pieces of furniture.  The wooden table, the refurbished chairs, and refinished lights make this room stunning for now, but pays homage to it's original design.
Next, a living room features modern, minimalist, and futuristic furniture and yet the walls are a complete random detachment from the attention to detail of the decor, and yet it works.
Finally, a room is exciting and bold way to design the loft space.  It's left to the bare minimum of what the building design is with brief moments bursting color and yet using the piping and brick to contrast the modernist decor.  The dichotomy is a beautiful example of industrial design.
Home Design
Even the outer decor of a house can extend a modernist beauty while still encompassing industrial design. This house in Tokyo is simple and left to the bare minimum of the it's original design. It stands out and features the structure as it's star rather than the decorations.
Images Courtesy of Canva.
Share This Story, Choose Your Platform!