I am a designer that loves a view and to me less is best when it comes to window treatments. That being said it's not about me, it's about what my client likes and it is up to me to help them figure it out. There are specific questions I ask my clients to help us find the perfect window treatment for every window. Here are some tips on picking the right window treatment for your home.
How to Determine the Right Window Treatment
Do you need privacy?
You want to make sure if the window you are looking to dress needs to give you privacy, like a bedroom or a bathroom window, then it is important to make sure it does the trick. A bedroom window not only needs privacy, but it also needs to totally block out any light shining through, so you are not disturbed in the morning when you are trying to sleep in or take a nap.
Plantation Shutters are a great option, but I highly recommend going with custom-made to fit your window. Many of the premade may not fit the window well enough to not allow light to filter through.
What is your view out the window?
This is a very important question when putting in plantation shutters. Plantations shutters do not give a full open view out of your window unless you open them 180 degrees to lay flat against the wall, which means you will need to have the clearance to do so. If you seek a clear view out your window then you might want to select a different option.
Shades that roll up vertically gives a complete view to the outside.
There are window shades that can completely disappear if you want an unimpeded view to your outside.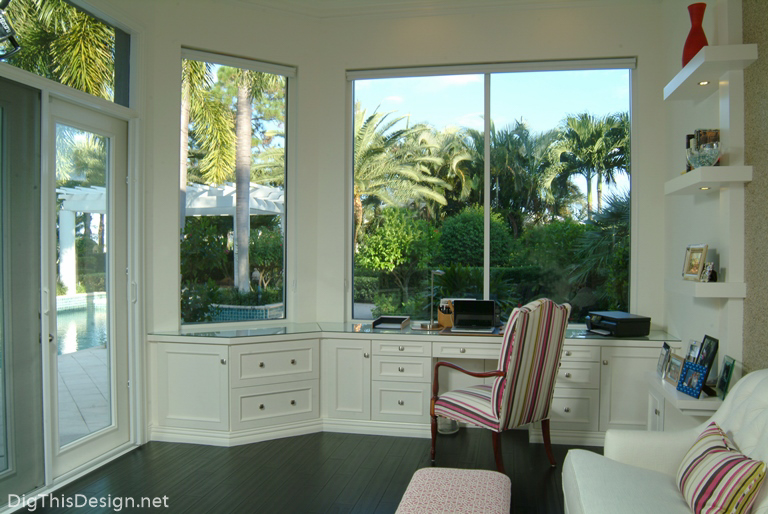 Motorized or not?
Motorized shades have become much easier to do with remote systems, especially for remodels.
If you have high windows, like clearstory windows, you will need to have automated shades. Automated shades have become much easier to do with remote systems, especially for remodels. Although there are many people, like my husband that are opposed to the idea because he feels there are more things that can go wrong, but the nice thing is you have options.
Will they be functional or are they just for looks?  If a window looks out onto a private space like a patio, then perhaps you are just wanting to add curtain panels to frame the window, not operable curtains. Framing a window with fabric panels is a great way to draw attention to a beautiful view, seen beyond the window.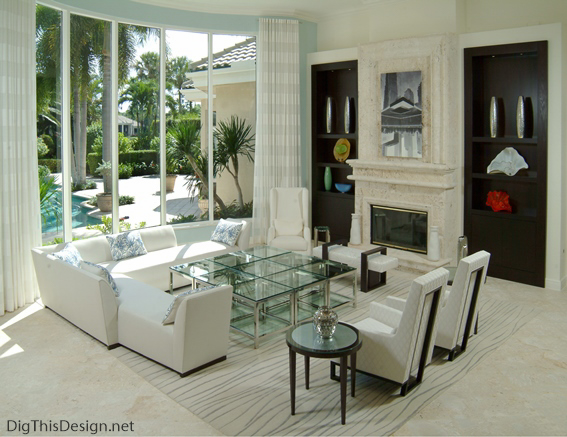 Do you need a window treatment?
This was a remodel I did for a client and these windows were covered with heavy window treatments that hid the beautiful view out the window. By removing the window treatments, it gave a whole new fresh look to the room. Perhaps no window treatment is necessary and in that case, enjoy your view!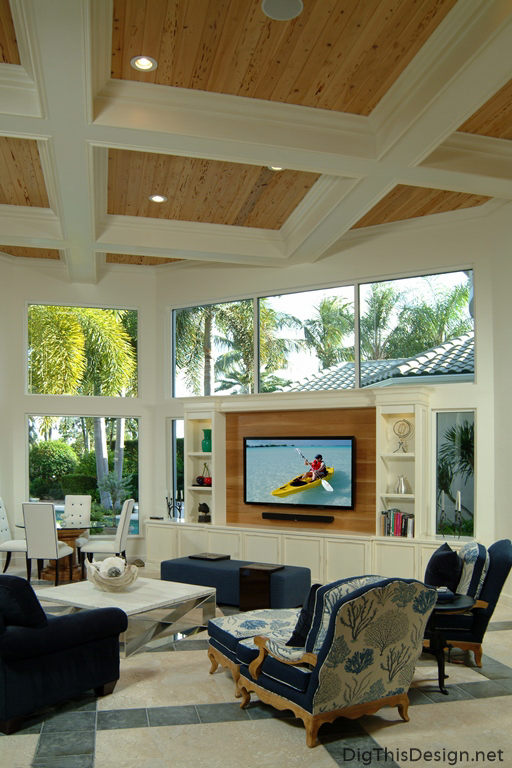 Other posts you might enjoy:
WINDOW TREATMENTS 101: SPRUCE UP YOUR WINDOWS
HOW TO CHOOSE A COLOR PALETTE FOR YOUR LIVING ROOM
Share This Story, Choose Your Platform!