As a homeowner, it is inevitable that you will be faced with DIY projects, it just comes with the territory of owning your own home. Today's post discusses some of the more common DIY problems and some tips for solving them.
How to Solve Common DIY Problems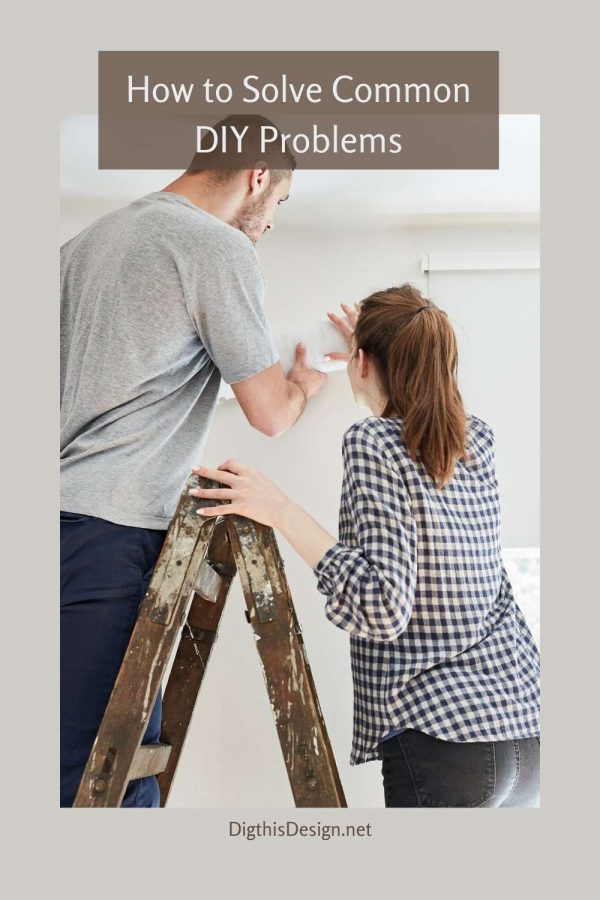 Getting Inspired
The first step in completing your DIY problems is finding decorating inspirations. Sometimes, no matter how hard we try, it can feel impossible to think of suitable interior design ideas for our home. However, that isn't a reason to give up before you have even started! There are plenty of resources you can use to help you come up with ideas and inspiration for all your interior design and decor.
Design Blogs – Design blogs are a great resource for DIY and decorating tips
Houzz.com – Houzz is a great site for giving visuals on all design solutions through their library of pictures
Pinterest.com – Pinterest is a community of people that share pictures of DIY projects and décor
Home Shows – Home shows are great for keeping you up on the latest trends and resources that will help you complete DIY projects
Blistered Paint
One of the most common problems that people have when they are painting a room is that the paint blisters as it dries. When you notice these blisters, you should prick one. Does any water come out of it? If so, then there is moisture in the wall that needs to be fixed. You will need to strip the paint from the wall, treat the moisture, and then start again. If the moisture isn't too severe, you should be able to get rid of it by applying an anti-mould.
Arranging Furniture Correctly
An easy fix to knowing how furniture will fit the best in a room is to use Google Sketchup. This is a free program with tutorials to help you learn how to use it. You will be able to draw your room on your computer and simply move furniture around until you find the best fit. This omits much of the physical labor it takes to have to move furniture over and over again until it feels right in the space.
Wallpaper
If your not a pro at applying wallpaper to a wall it could be a challenge. If you are truly going to tackle this project on your own you might want to start by painting the wall to match the background color of your wallpaper. One of the common problems that can happen to wallpaper is it shrinks after it drys leaving a slight gap that can be visible if the wall is a contrasting color. I think hiring a professional wallpaper installer is money well spent!
Images Courtesy of Canva.
Other posts you might like:
Lighting Design What is a True Lighting Plan
Interior & Under Cabinet Lighting Design Tips
Share This Story, Choose Your Platform!