Every home should have an outdoor living space that is an extension of their home. This is an area that you can entertain family and friends bringing a lot of joy to your life. You want to take careful consideration during the planning stage to ensure it meets your needs. One of the most important decisions you will need to make is the type of outdoor furniture you will purchase. There are 5 things you will need to think about before purchasing these items:
5 Tips to Selecting Outdoor Furniture
Where are your views?
What activities will you be doing in your outdoor space?
The climate do you live in?
Will you need shade?
Will you need lounging for one or more?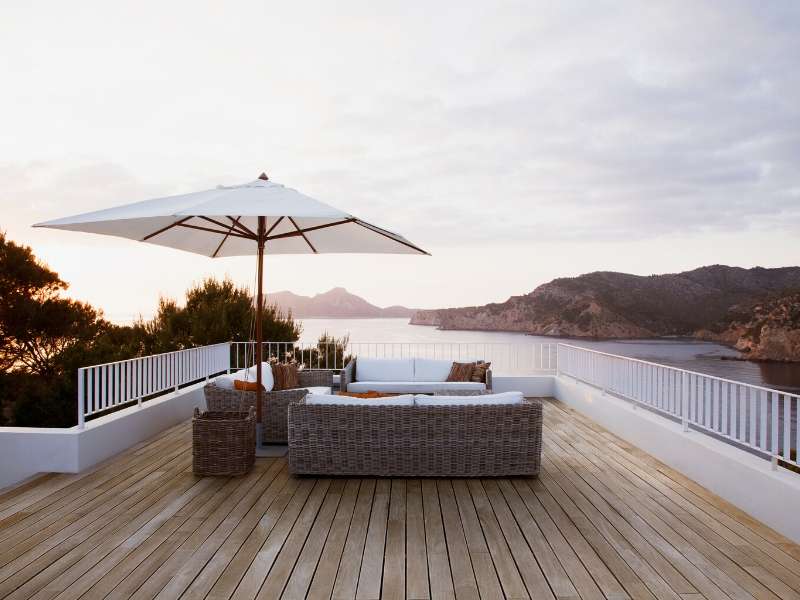 Views
It is important to establish the best views in your outdoors living space. For instance, if you have a view of the water then you want to make sure you have seating that has a view of the water and not with your back to it. Determining this will help you to layout your outdoor design plan and perhaps you will have more than one type of seating arrangements. It is not a bad idea to hire a design professional to help you do a design layout. Once you have a plan you will be able to go shopping for the outdoor furniture that will fit the space the best.
Activities
The activities you will be doing outside need to be accommodated. If you plan to serve cocktails then you might consider setting up an outdoor bar scene. Perhaps you plan to have barbeques then you would want to consider your largest crowd and makes sure you have outdoor furniture to fit the number of guests you would be serving.
Climate
Climate makes a big difference when it comes to purchasing the right outdoor furniture for your patio. If you live in a coastal community in the south you want your furniture to have a fabric that is made to take long days in the sun, possibly year round. I recommend a Sunbrella fabric which is manufactured not to fade and last up to 5 years in the sun. Living in the north your outdoor furniture is used seasonally so you would need to be able to cover it for the winter.
Shade
Shade is necessary in all outdoor spaces in order for people to be comfortable. You want to consider where the sun will be rising and setting to be able to design the placement of your outdoor furniture groupings. Many outdoor furniture pieces come with umbrellas and might be a necessary accessory in your outdoor patio purchase if you do not have any overhangs for shade.
Lounging
I think it is important if you have an outdoor pool to have lounge chairs. I know when I was designing the space around my new pool area that I wanted to have at least four lounge chairs in order to have a girls day around the pool. My friends and I love to spend time together sunbathing and it is important that there are comfortable loungers to do this. Not everybody needs that many. Some people might want a more intimate arrangement for two.
Entertaining outdoors is important to me and my family. You want to make sure you plan your outdoor space to fit your needs. Take the time to think about what it is that will make your outdoor living perfect, create a plan before heading out to purchase expensive furniture in order to get it right the first time. Don't make the costly mistake of going outdoor furniture shopping without a plan of your space.
Images Courtesy of Canva.
Other posts you might enjoy:
Tips for Fall Outdoor Entertaining Ideas
Orange is Trending in Outdoor Design!
A Tropical Home for Maximum Outdoor Living
Share This Story, Choose Your Platform!