A year can go by in a flash, and suddenly you're wondering where it went. However, one way to slow down time a bit and enjoy the moment is to decorate your home for each season.
Don't know where to start? We'll show you how to move seamlessly through the year in style.
Tips To Decorate Your Home For Each Season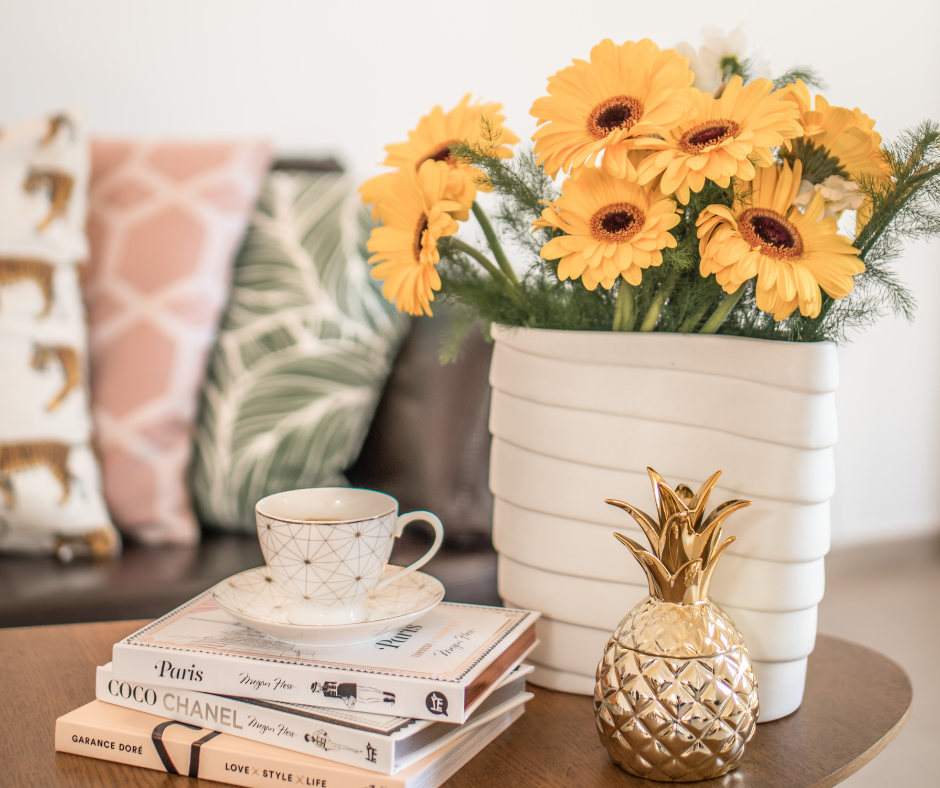 Winter
Winter is tricky because it undergoes a dramatic tone shift. One minute, you're sipping cocoa and baking cookies. The tone is soft and mellow. Then suddenly, it's New Year's Day, and you're back to work and getting asked about resolutions. Also, the festive, wintery decor will keep the cozy spirit alive.
No matter which phase of winter you're in, the most critical piece is keeping your house cozy and warm. It's hardly a wonderland if you're freezing. Get in contact with trusted companies like HVAC Contractors Alexandria to ensure your heater stays running strong.
Lights, fabrics, actions — Strings of light capture the whimsical mood while keeping away the darkness of winter. Liven up surfaces with wreaths, ornaments, garland, or a lovely fabric.
Find a festive color scheme — The best are red and green, silver and gold, wintery blue, or a mix.
Get organized — This way, you're ready for the new year and your sudden return to responsibilities.
Spring
Time for spring cleaning! A spotless environment sets the tone that the year is still new with endless possibilities.
Spring is all about the beauty of nature coming back to life. Make sure you have these three key components:
An array of pastels — Make the colors many and make them soft- baby pink, lilac, periwinkle, etc.
Butterflies and flowers — Delicate creatures are the mascots of spring. For example, a colorful pot of tulips with butterfly trinkets clipped to the stems. Consider adding some flowers around your home.
Aromatherapy — Scents are also a form of decoration. Lavender, lemon, jasmine, and rose will complete your transition to spring.
Summer
The sun stays out the longest. Kids are out of school. Summer hours shorten the workday. These are the months of pool parties and barbeque, so make your house inviting.
Vibrant hues — Like spring, you need a wide variety of colors, but the hues need to be brighter. Think orange, hot pink, lemon yellow, sea green.
Bring a tropical vacation — Set bowls of fruit out on the table, such as watermelons, pineapples, strawberries, and limes.
Little touches make all the difference — Serve drinks with little umbrellas. Fill a glass with seashells and set it on the windowsill. Whatever brings you thoughts of summer, highlight these in your home.
Autumn
The year is waning now. Like winter, it goes through a jarring split. You spend a month building up for the frightening Halloween spirit. Within a couple of days, we jump to sentimental gatherings between families, giving thanks.
Bring the colors of the season inside — Red, yellow, and orange are the most popular choices because of the leaves. Combine these with earthy colors like brown and beige. Add a purple accent. In short, the colors need to be warm.
Candles — You don't have the autumn aesthetic if you don't have candles. Not only with their scents transport you, but their warm glow reminds you of the cozy feelings of the season.
Pumpkins — These aren't just for jack-lanterns. They come in all shapes and sizes and make for the perfect decor. Whether they're your table's centerpiece, windowsill decorations, or mini ones that fill a basket, they're lovely.
Decorating Four Times a Year
You don't have to do a complete overhaul to decorate your home for each season. However, when you pay attention to the little details that evoke the seasons in your home, you won't just pass through the year, but feel more connected than ever to your surroundings, nature, and time.
Other Posts You Might Enjoy:
Accessories Take You Through The Festive Season
Is Your Home Ready For Cooler Weather?
3 Fun Ways to Entertain with Pumpkins for the Autumn Season
Seasonal Maintenance: Why Your Property Needs Checking For Problems on a Regular Basis
Share This Story, Choose Your Platform!