In the southern hemisphere, summer is at an end, and while freezing temperatures aren't on your doorstep just yet. They're on the way. There are plenty of easy ways to keep your house warm in winter, but some of them might take a little time. That's why autumn is the perfect time to start getting your home ready for the colder months. Here are a few tips for getting your home ready for cooler weather and save you money too!
Getting Your Home Ready for Cooler Weather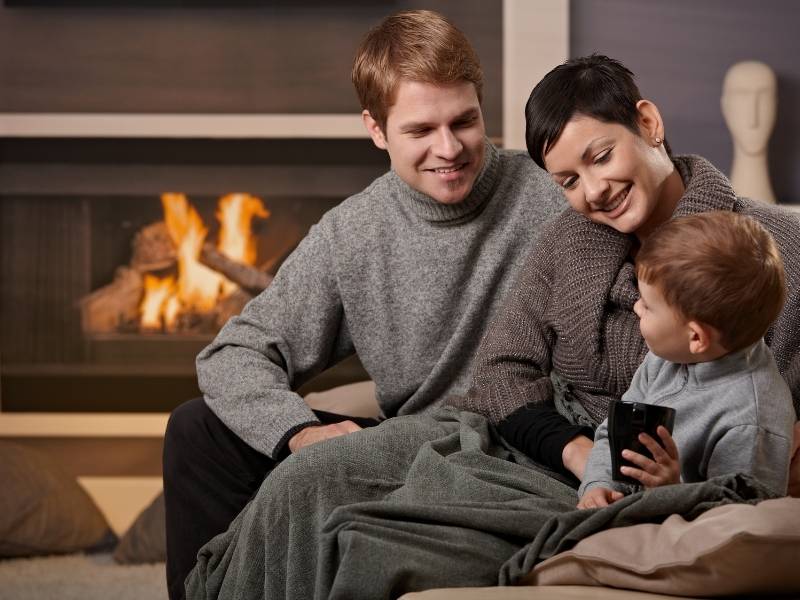 1. Check around doors and windows.
Firstly, the biggest problem homes face in winter is air escaping or entering the home. Warm air getting out, and cool air getting in. This happens a lot around window frames and doors, and even the smallest gaps can make a difference. There are a couple of ways you can check, but the most popular, tried, and true method is using a candle.
Walk around your doors and windows with a lit candle in your hand. Hold the candle around the edges of your windows and doors to see if the flame starts flickering. If it does, you know there's some unwanted air coming in. Best of all, it's an easy fix with a bit of weather stripping from your local hardware store. It's cheap and easy to install
2. Is your air conditioner due for a service?
Air conditioners, known in some places as heat pumps, require regular servicing to remain effective. They're one of the home's biggest electricity users, so you want them working as smoothly as possible. You should probably service your air conditioner twice a year, but if you only do it once, before winter is the perfect time. Summer and winter are when you'll use it most, so have it serviced in autumn and spring to maintain its efficiency.
Even if you choose not to have it serviced, at least clean the filters regularly. Blocked up filters mean the unit has to work harder to maintain comfort levels. That costs money. So, give the filters a good clean in autumn and get ready for winter.
3. Do you have quality home insulation?
An important part of keeping warm is home insulation. Insulation stops warm air from escaping through your walls and keeps the cold air from sneaking in. Ultimately, this means your heaters won't have to work so hard trying to keep up with lost warmth. Another money saver right there!
The key areas to focus on are the ceiling, under the floor, and of course wall insulation. The ceiling is the easiest to do yourself because you've got access to the roof cavity. For walls, you may need some expert help or even use blow-in insulation which is much less invasive.
4. Is it time to upgrade your curtains?
Finally, why not consider an upgrade to your window furnishings? There are several styles people have on their windows these days, particularly blinds. However, they don't always do a lot to keep warmth in your rooms.
You can always install some nice curtains, which do a better job of insulating your rooms. You can still leave the blinds there for summer, because two layers are definitely better than one!
In conclusion.
We hope you've gleaned some great tips about getting your home ready for cooler weather. Better hurry though because Winter is on the way! If you have any more suggestions or comments, we'd love to hear from you in the comments below. Also below, you will find other fantastic articles about ALL things DESIGN for your home or business.
Images Courtesy of Canva.
Other Posts You Might Enjoy:
4 Tips to Keep Your Home Warm this Winter
Winter Proof Your Garden: 5 Tips!
Tips for Weathering Storms this Winter
Share This Story, Choose Your Platform!