The weather has been fierce and cold the last couple of days. The winter is coming and it doesn't seem likely that this will stop any time soon. For the best plant protection, it's time to ensure your garden is winter proof before winter gets here.
But what's the best way to protect your garden? Also, is it necessary to plant bulbs before the winter begins? Here are 5 easy tips to winter proof your garden.
5 Easy Tips to Winter Proof Your Garden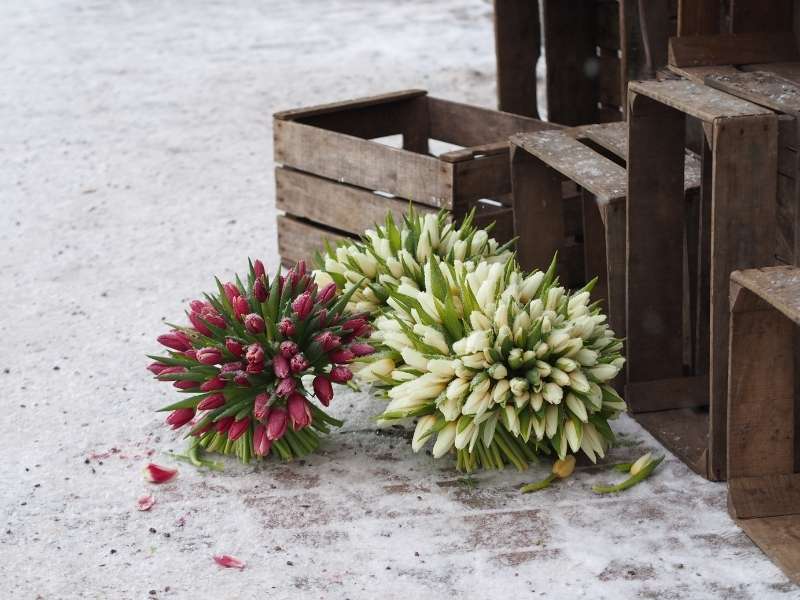 1. Plant Tulip Bulbs
Winter isn't quite here and you're already thinking about Spring. That's because we can't wait to welcome new colors and plants in our gardens. But now is the best time to plant tulips for brilliant Spring surprises.
Planting tulip bulbs is the way to go! Tulips are one of the most popular flowers worldwide. Originally from the Netherlands, but now they are available everywhere.
Are you in love with tulips? Then, plant them as early as the fall. But, don't wait too long. In fact, you need to plant them before the first frost. The tulips needs enough time to make roots and flourish, before snow and ground-freezing sets in.
2. Wrap Up Compost Bins
It takes a little bit more time, but making your own compost saves up lots of money.
Of course, your compost bins need a little bit more attention during the coldest season of the year. When you don't give them the attention they so desperately need, the worms won't be able to turn your kitchen waste to compost.
That's why it's necessary to even keep the worms warm and wrap up compost bins. You won't be sorry! So, get those compost bins wrapped up tight with old carpet or bubble wrap.
3. Cover Your Plants
If you have no storage for your most vulnerable plants, you can improve their chances by cover them with a cold frame. For larger beddings, you can use bubble wrap or special sheets.
Make sure you cover the plants when they aren't already frozen. Also, be sure to do this at the warmest part of the day.
4. Tidy Up & Clean Up
Don't forget to tidy up. You can also wait till Spring begins, but then it takes a lot more effort. Make sure you tidy up before the winter starts. Pull away weeds, cut back dead and old plants and remove leaves from your garden.
With a little bit extra effort in the Fall, you won't need to do as much in the Spring. Then, when the first sunny rays of Spring peak through the windows, you can simply walk outside and enjoy your garden.
5. Prevent the Ground from Freezing
Use extra compost to prevent the ground from freezing. If you keep the ground warm, you'll protect all of the roots. Moreover, the plants will enjoy a much longer life during the winter. It takes a little bit of effort, but it is all worth it!
If you have any questions or additional suggestions, please let us know in the comments below. Also use the links below to access more interesting articles about all things design.
Images Courtesy of Canva.
Other Posts You Might Enjoy:
Tips for Weathering Storms this Winter
5 Fun Outdoor Activities to Try This Winter
How To Stay Warm and Fashionable for Winter Activities
Share This Story, Choose Your Platform!