Do you have to wait until the spring to replace your garage door? Absolutely not. For instance, a trained garage door technician will install a new door or opener over the winter months, as long as you're not dealing with a gale-force blizzard at the time. In fact, with shorter lead times and lower prices, the winter is likely the best time to get a garage door.
If you need a new door for your garage, we invite you to keep reading to learn some very good reasons for replacing it during the winter months.
3 Reasons to Replace Your Garage Door during the Winter Months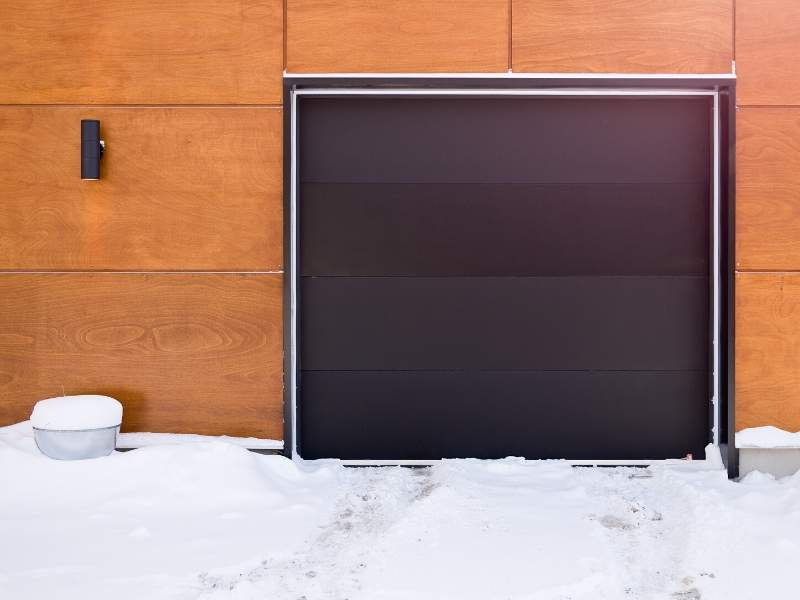 If you need a new garage door over the winter, it's most likely for one of these three reasons.
① Repair Damage to the Door
The cold months are particularly hard on your garage door. Depending on where you're located, it might have to stand up to sub-zero temperatures and ice storms pelting the finish.
If your door stops opening or closing over the winter months, something may have cracked, warped, or broken on the inside. Additionally, the cold temperatures may lead to the parts shrinking or contracting and you may need to bring in a garage door spring repair expert to get things moving again.
You can perform some basic troubleshooting or look for an obvious problem. However, it's best to leave this task to the pros.
② Spend More Time in the Garage
You may also want to spend more time in the garage to use it as a gym, home office, or recording studio. If this is the case, consider an insulated garage door to keep the space at a comfortable temperature, without massive utility bills.
An insulated garage door comes with a considerably higher R-value than a non-insulated door. This means that your home's HVAC system won't have to work nearly as hard to heat or cool the garage, or any of the rooms in your home that share a wall with the garage.
If you have an older, non-insulated door, the heat will leak through the thin materials or the little nooks and crannies on the sides. This is highly inefficient and very expensive.
③ Selling Your Home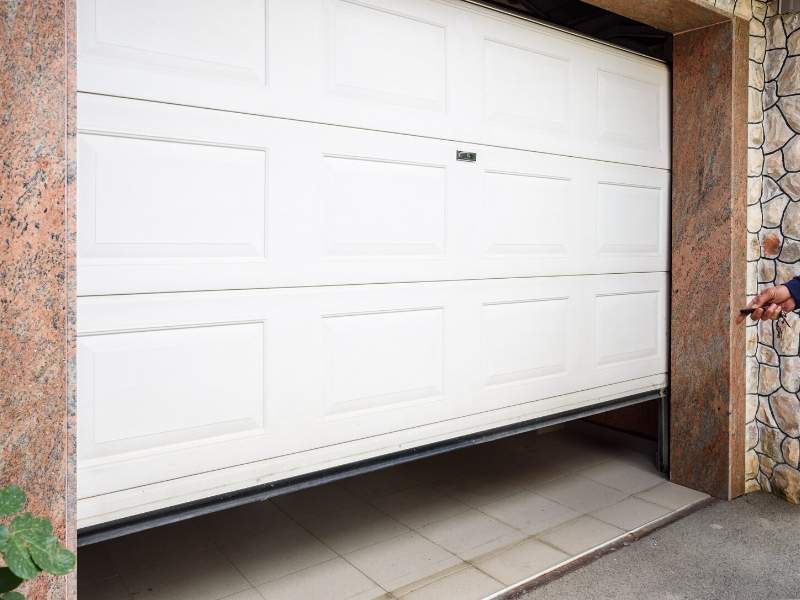 It's rarely anyone's Plan A to sell their home over the winter months. Most people wait for the summer and spring. If you're selling over the winter, you're likely a motivated seller who suddenly needs to relocate because of a new job or a new baby.
This isn't ideal, but it's certainly doable. You want to get your house showcase-ready in a few quick weeks. This means low-effort, high-ROI upgrade. You don't have time to renovate a bathroom or finish a basement.
However, a new garage door can completely revamp the exterior of your home and boost your curb appeal in less than 24 hours. This is why a new and upscale door will always offer you one of the highest ROIs of all home improvements.
If one of these three situations has you in urgent need of a garage door, we have good news! The winter is sometimes the best time to buy your door because it has a better price and installation happens sooner. Even if you don't need a new garage door, the winter is often a great time to pick out a new door simply because you want one because the coldest months sometimes have the hottest deals.
How To Maintain Your Roof Properly
4 Factors to Consider When Buying New Designer Shoes
Next Level Home Improvement: 10 Tips For Hiring the Best Paver Installer
Share This Story, Choose Your Platform!