Winter is approaching but that doesn't mean that you have to stay bundled up inside next to the fire (although that's certainly an appealing option). There are plenty of outdoor winter activities that can get your blood pumping and maybe even help you forget how cold your fingers and toes are.
Not everyone has to be into extreme sports to have fun outside during the winter; there are options for all skill levels and ages. Don't believe us? Are you still committed to your quilts and hot cocoa? Let's talk about it.
Keep reading for five of our favorite fun outdoor winter activities that will keep you active even when it's chilly.
Our Favorite Fun Outdoor Winter Activities
1. Ice Skating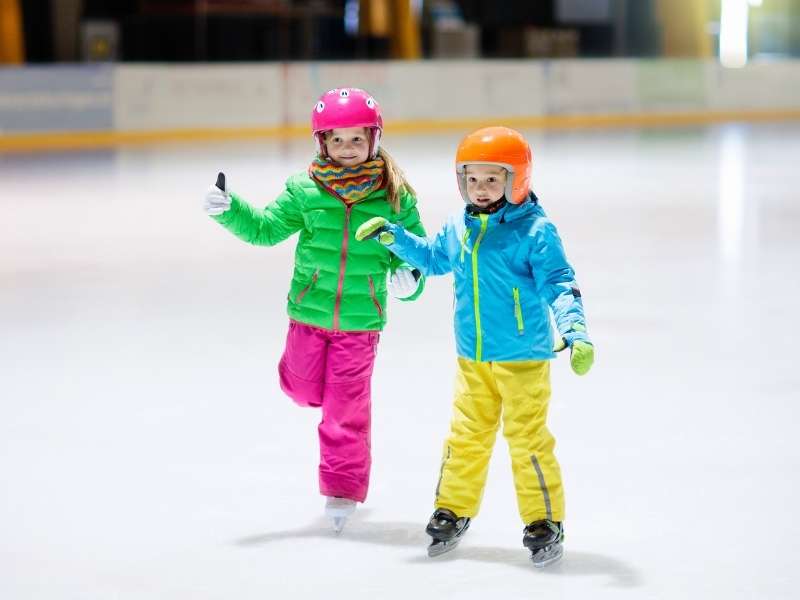 Ice skating is one of the most family-friendly outdoor winter activities that you can do during the winter. Plus, there are often indoor options for people who are new and just getting their "ice legs".
There are generally designated areas for this. Cities with cold climates may have a rink set up outdoors so that you know there's no risk of falling through into cold water. Other areas have well-known skating spots that are tried and tested to be safe but, always exercise caution.
Anyone can do this, and it's great idea to start this activity with kids when they're young so that they can build up a lifelong skill. Even if they're never Olympians, they still learn sports through their skating. Or, simply enjoy it for a fun day out.
Skating doesn't stop at doing loops around the rink. You might also start up a game of ice hockey if you're adept on your blades. This is great cardio and a lot of fun. Just remember that you're playing for laughs, so no need to get rough.
During the summer you can keep these skills alive at indoor rinks. This is a great way to beat the heat while you're waiting on your DIY air conditioner repair.
2. Skiing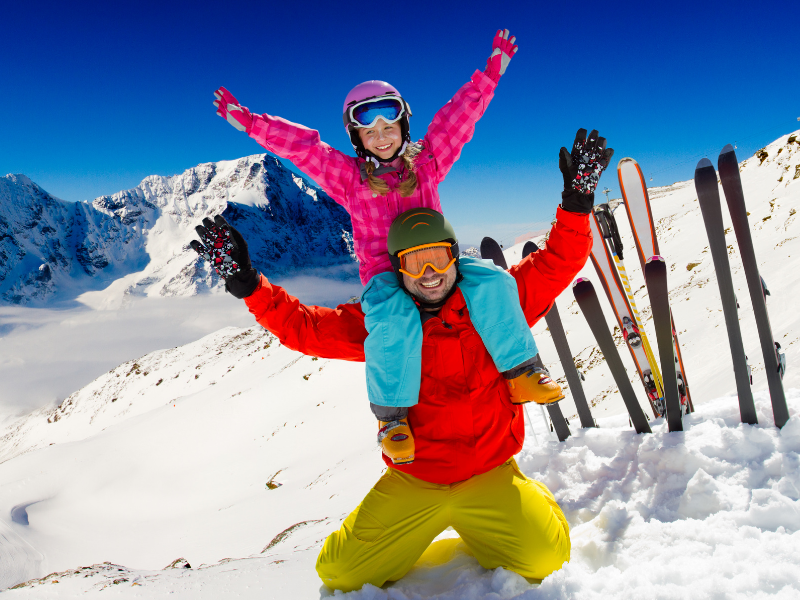 Skiing requires good coordination and a nice ski mountain. But, it's another great outdoor winter activity for the whole family though some people may be more comfortable on the bunny hills.
Start slow when you're skiing. It requires a lot of balance and it can be dangerous if you try to go too fast, too quickly. The best part about skiing for many of us is the time spent in the ski lodge afterward, or the time on the ski lift!
Whether you're a pro skier or you're a newbie, try this activity out with friends or family.
3. Snow Tubing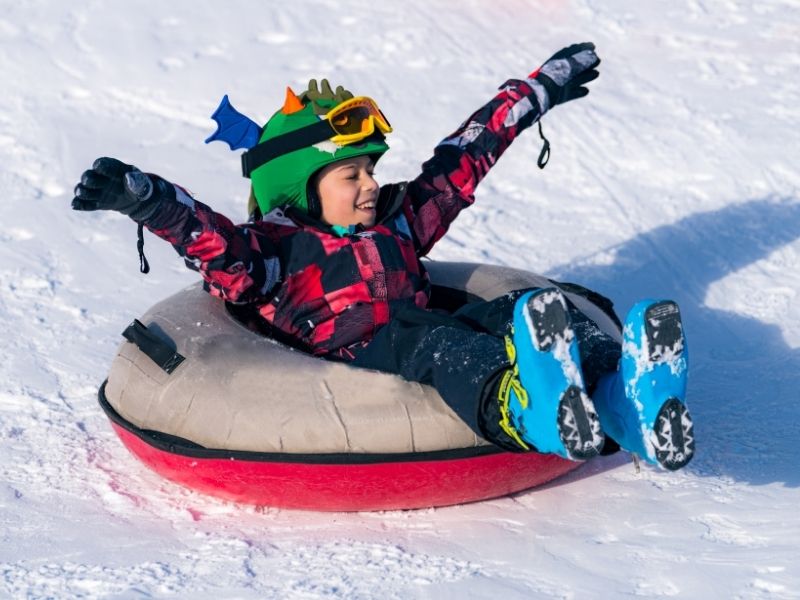 For those of us with two left feet, skiing might be out of the picture. We're not all blessed with coordination. If this sounds like you, snow tubing might be the answer. Think of it as the lovechild of river rafting and sledding.
It's exactly what it sounds like. First, pick out an inflatables tube that is not too thin. Instead, get one with more thickness for safety. Now, get to the top of a smooth looking hill. Then you slide down!
It's helpful if there's someone to push, but this can be done with a bit of agility with no extra party members.
Bonus: get tubes that can fit more than one person.
While you might not get one of those giant tubes that they use for raging river rides at theme parks, a double tube or an oversized tube that fits two or three people is great for this. Do your best to avoid obstacles and hold on tight.
4. Snow Shoeing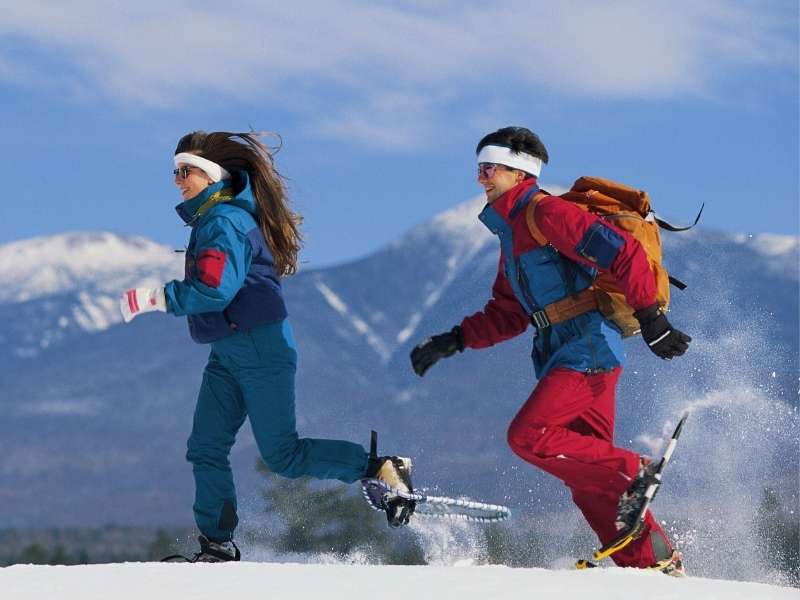 How do you feel about hiking through knee-deep snow? Probably a bit different, right? For those of you who enjoy the long chilly treks outside, try snowshoes.
You likely see them in cartoons. They look somewhat like tennis racquets for your feet, but they're given that wide area so that you don't sink through the snow. There are also more modernized versions that look more elegant.
Hiking in the winter snow is difficult, so the snowshoes are essential. Once equipped, this can be an activity for the whole family.
5. Animal Watching and Nature Photography
We tend to associate nature photography with the warmer months, but there's no reason that you have to stop when it gets cold. While many animals go into hibernation during the winter, there are those that stay active.
Unless you're very lucky, you won't see most winter-friendly animals, but there are several common birds, such as hawks, woodpeckers, and the cardinals, that are around during the winter months. These birds are often easy to spot against the snowy backdrop of winter.
Find a camera with a good distance lens, set up a quiet spot with a good view, and see what you're able to capture.
If birds aren't your thing, you can simply photograph the snowy world around you. The snow makes for interesting photo opportunities and great night photos due to the way that it reflects light.
This activity isn't as "active" as the others listed. It's great for small children or people with mobility limitations. After all, doesn't everyone deserve to get outside during the winter?
What Are Your Favorite Outdoor Winter Activities?
There's so much to do during the warmer months that we often come up short when looking for things to do during the winter. Are there any outdoor winter activities that you favor?
Whether you're active enough to go skiing on the big mountains or you're more comfortable sitting outside with a camera, there's plenty to do. So, go outside and get some vitamin D during the cold months.
If you have other suggestions, please leave them in the comments below. Also below, you will find links to more fantastic articles about all things design for your beautiful home or business.
Images Courtesy of Canva.
Other Posts You Might Enjoy:
How To Stay Warm and Fashionable for Winter Activities
How to Prepare and Operate an Air Compressor during Winter
Easy DIY Foyers that Triumph Over the Winter Blues
Share This Story, Choose Your Platform!