What better way to greet your guests than with the perfect foyers or entryways with designs that lift the winter blues? One easy way to beat the winter doldrums is to get outside and enjoy the fresh air whenever possible. Another way is to greet your guests with spectacular design in your foyers and entryways.
Below you will find three examples of modern design for your entryway.
3 DIY Designs for Contemporary Entry Ways into Your Home
Bluestone Feature Wall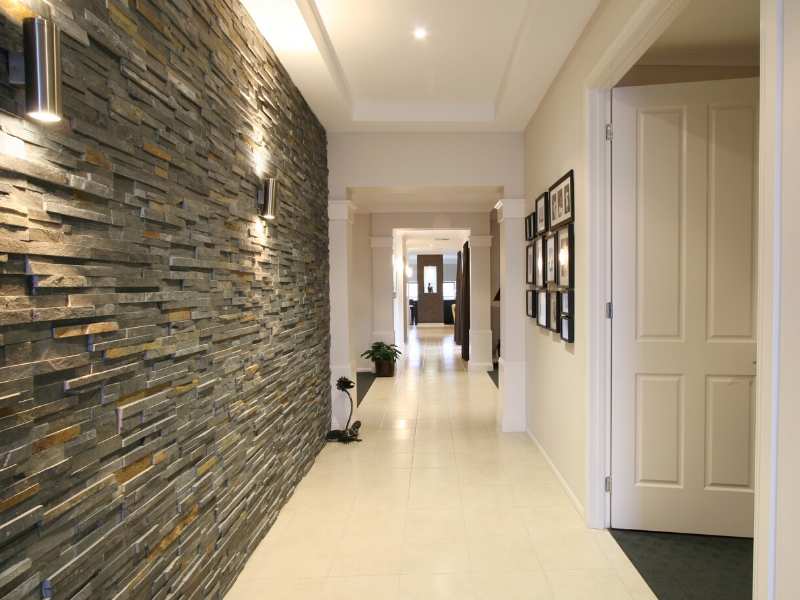 This earthy design is warmly welcoming with the bluestone feature wall. Opposing the wall is a collection of family photos to bring comfort and warmth into the entryway of this home. They also include pops of smart green plants along the way.
Contemporary Entry Way with Polished Concrete Floors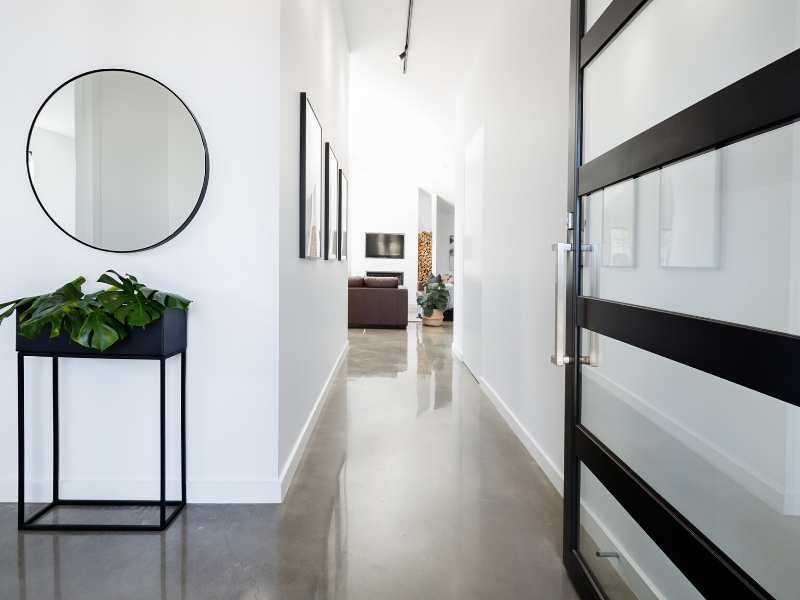 White with pops of black adorns this simple and contemporary entryway with polished concrete floors. The black door is dominated by clear glass windows that let the natural light into this fresh and breathable space. The natural light is further enhanced with the big round mirror with a vibrant plant box below that greets guests as they enter. This is a beautiful way to bring the serenity of modernism into your home.
Entryway and Front Door of Contemporary Home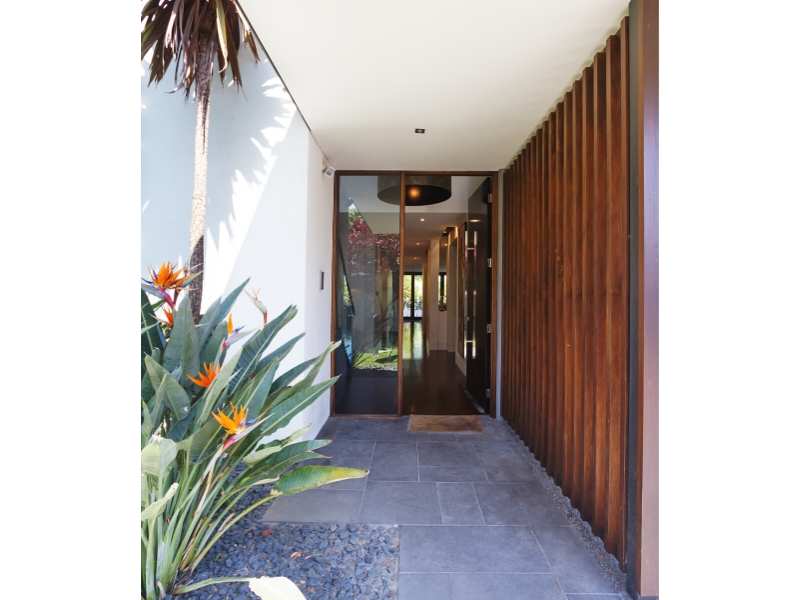 Entry into this home full of cheer and earthy textures that continues to bring the outside in as you enter this home. Interestingly, the inside hallway leads to a floor to ceiling window on the other end which is a very nice effect for this amazing entryway.
It is my hope that these examples offer you ideas and sparks of creativity. So, see what you can do to uplift your foyer to greet your family and guests in your own exquisite style.
Other Posts You Might Enjoy:
7 Examples of Entertaining Designs for Winter Patio Enjoyment
3 Types and Styles of Contemporary Living Room Lighting
5 Tech Tips to Shoot a Terrific Video of Your Home
Share This Story, Choose Your Platform!