The perfect contemporary home lighting design in your home involves three basic types. One is ambient lighting, the second is task lighting, and the third is accent lighting.
Ambient or overhead lighting covers the entire room.
Task lighting directs you to a particular task or project.
Accent lighting highlights specific objects of interest.
Of course, within these three categories of lighting, there is a universe of creative and fantastic options. Here are some ideas that I hope inspire you to design your interior with new and exciting living room lighting.
3 Bright Ideas for Beautiful Home Lighting
•

•

•

   Ambient Lighting
Ambient lighting solutions, also known as general or overhead lighting, are meant to cover your entire room with light. This category of lighting consists of chandeliers, hanging pendants, wall-mounted fixtures, and modern recessed or track lights.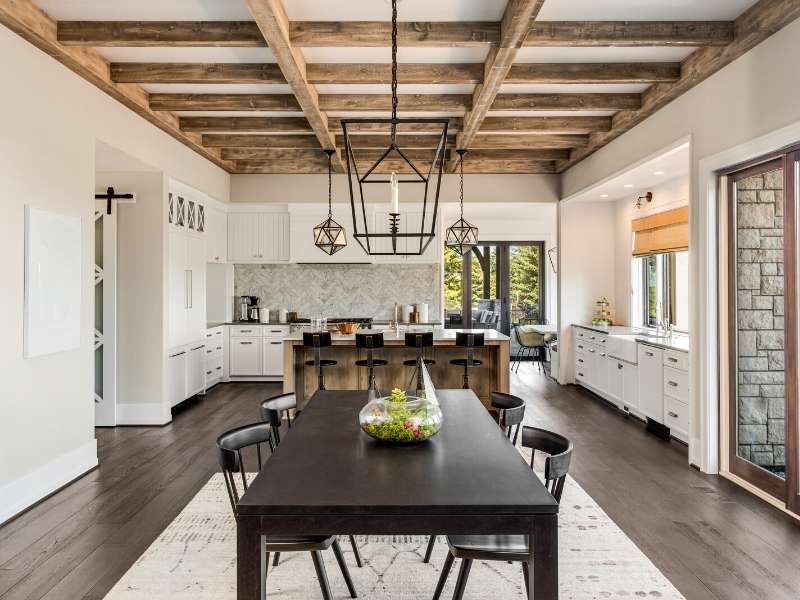 This dining room is a great example of ambient lighting. Moreover, it incorporates both natural lighting and a transitional hanging fixture. This combination gives a wonderful glow across the room while the hanging transitional light adds illumination to the conversation area beneath it.
•

•

•

   Task Lighting
Task lighting is designed to assist you with individual projects and tasks and it fits nicely in smaller areas in which you read, cook, or groom. They are also very helpful with projects such as jewelry making or sewing. Look for task lights that are free of excessive glare and annoying shadows for a higher quality experience.
A simple floor lamp in the right spot with an overstuffed lounge chair and ottoman paints a picture of cozy reading comfort with just the right level of lighting.
•

•

•

   Accent Lighting
Accent lighting is an excellent technique to use when you have items you want to emphasize. Use it as an integral part of your interior design by shining it on plants, statues, paintings and other objects of interest. This is also an effective lighting source for your outside objects of focus such as landscaping, pathways, or a water fountain.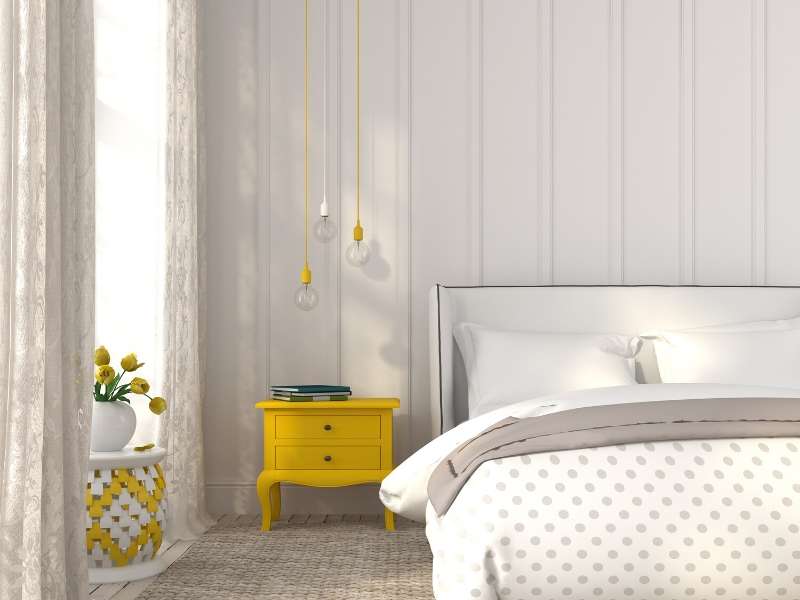 These simple hanging lights create an unusual and artistic statement with the use of color and nice round bulbs. This is an easy DIY project as well. Visit your local hardware store or get online and order the parts and put them together yourself!
Use these lighting techniques to upgrade or redesign your living room lighting. Remember that you may layer different types of lighting around your living room for your own unique design. As always, before proceeding with your new lighting design, make a list of each member of your household to ensure their needs are met for years of enjoyment for your entire family.
All Images Courtesy of Canva.
Other Posts You Might Enjoy:
5 Modern Dining Room Lighting Designs You'll Love
Bathroom Lighting Replacement; What You Need to Know
Daylighting; The Value and Benefits for Your Home
Share This Story, Choose Your Platform!