Bathroom lighting is in a special area of your home that is used for multiple purposes. It is also a high-traffic area that deserves your special attention when it is time to upgrade, replace, or install new lighting. The right selections and installations of lighting make your bathroom feel larger and brighter with minimal effort so it is a very important component of your overall bathroom strategy of design. Here are some facts you need to know to get started with your bathroom lighting project.
What You Need to Know About Bathroom Lighting Replacements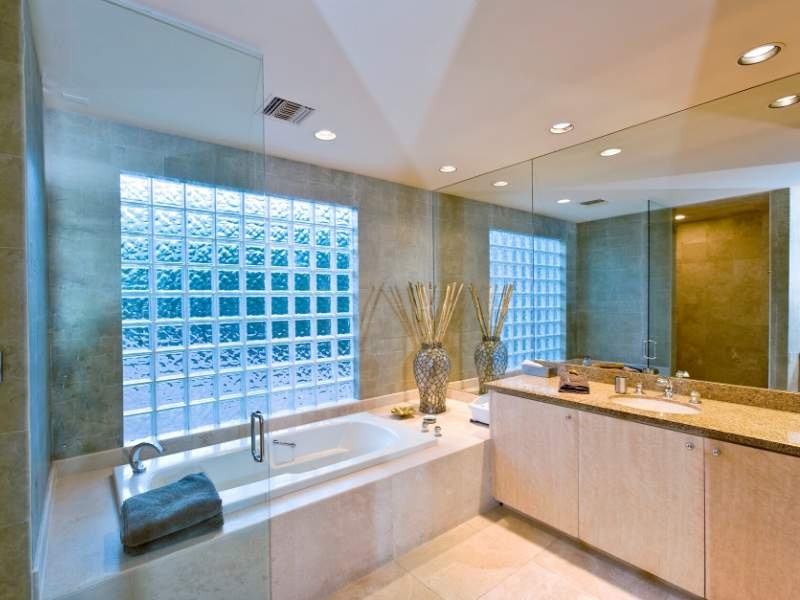 Assess Your Current Design and Lighting
The first step is to assess your current bathroom lighting and consult with the professionals, as they will help you find the right solution for your bathroom. Check all your lights for wattage, corrosion, and of course, design style.
After you determine the layout and design of your new lighting scheme, it's time to learn more about the ins and outs of bathroom lighting selection and installation.
Know the Lighting Zones of Your Bathroom
A well-ventilated bathroom is considered a dry environment, with two exceptions — in the shower and above the bathtub. However, it is important to learn more details about the different zones in your bathroom.
Zone 0
If you know the area is going to get wet then it will be in zone 0. This covers the actual bath, the base of a shower cubicle and even the base of your sink; in case you were thinking of adding lights to it.
Zone 1
This is the area where water is most likely to be splashed. It covers the entire shower area and the area alongside your bath; up to a height of 225cm. If your lighting is inside this area it will need to be compliant with zone 1.
Zone 2
Anything within a height of 225cm and outside of zone 0 or 1 will probably be classified as zone 2.  This is the area immediately adjacent to the water splash zones. There is still a risk of splashing but it is minimal.
Zone 3 
If your bathroom is larger then there will be some sections not covered by the above zones. These areas will be zone 3 where standard lights can be used. If the light you're considering doesn't appear to have the right rating for installation in the area of your choice, don't take the risk. Instead, select a more appropriate lighting installation for the right zone.
Select Your New Lights with Confidence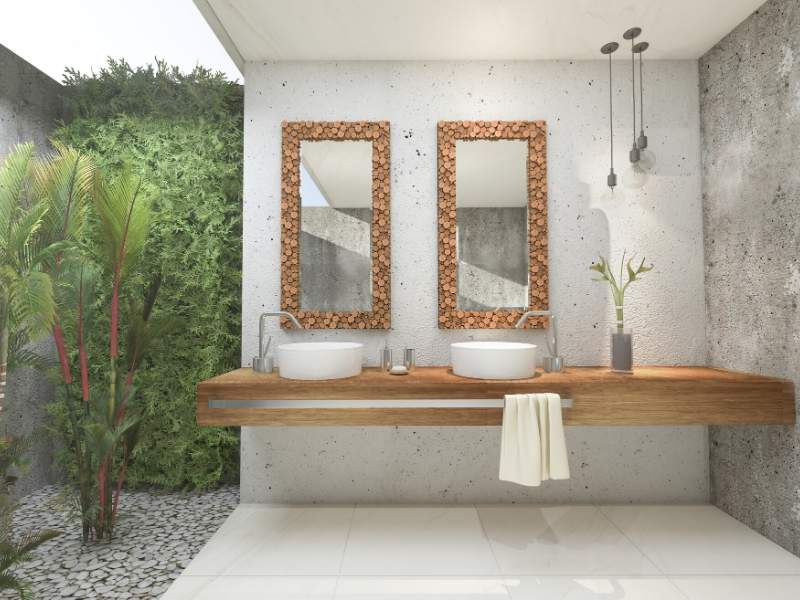 If you desire an effortless custom and luxurious bathroom lighting design, here are a few basic tricks to know:
Lighting Layers
It feels wonderful when you have the right lights in the right space. Select pendants over the tub or even accent lighting in your shower for a designer effect. Three lighting layer designs to consider are ambient lighting, accent lighting, and task lighting.
Lighting Controls
This is a highly sought after feature. It is so convenient when you control each lighting unit or a pair of units individually. Being able to dim lights is a feature that is well worth the initial expense.
Fixtures with Textures
This popular style comes in the form of textured glass, metal, wood, or even shells. Select textured lighting as wall mounts, chandeliers, pendants, and many other bathroom lighting designs.
In addition, use materials that are not traditionally found in bathrooms for a feeling of luxury. Choose from lighting made of marble, crystal, wood or even fabrics for a truly unique and stylish effect.
When it's time to replace your bathroom lights, use this information to select the best style, and function for your bathroom lighting.  Of course, before you rush into this type of project, it is always best to research your project and consult with a lighting design specialist, to gain as much knowledge as possible. With the right preparations, you will have an enduring lighting design in your bathroom that you, your family, and guests will appreciate and enjoy for many years.
Images Courtesy of Canva.
Other Posts You Might Enjoy:
Housework; 5 Tips for the Busy Parents
An Essential 5 Step Guide to Home Kitchen Remodeling
Children and Bathroom Safety; 4 DIY Tips
Share This Story, Choose Your Platform!