Home kitchen remodeling is a huge task that requires a careful plan. There are numerous things you need to consider before you undertake this project other than flow and style. If you want to look into a kitchen remodel, here are some essential ideas you need to consider.
Your Home Kitchen Remodeling • 5 Essential Steps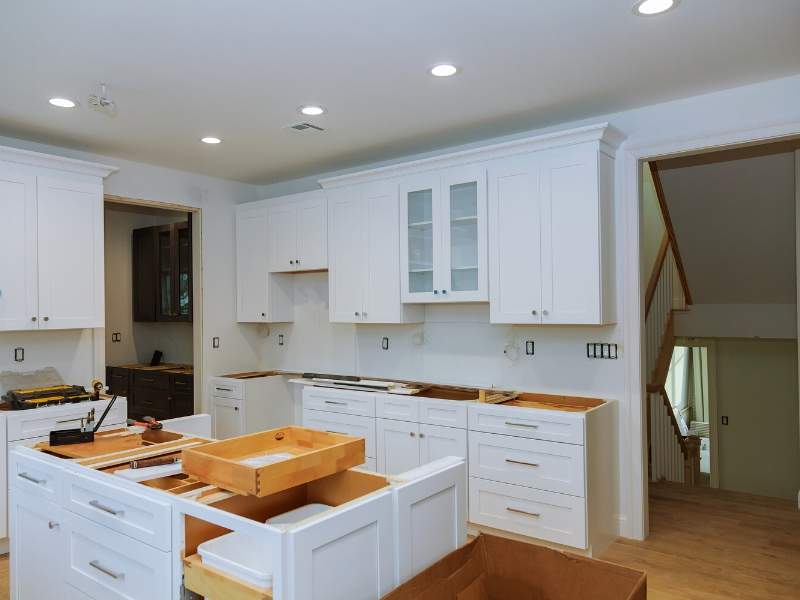 1.
Establish Your Budget
Even though you are excited to get your home kitchen remodeling project started, you must get your budget in order before you proceed with this type of project. Here are some steps to consider.
Get several quotes from area certified kitchen planners to compare prices and experience.
Do pricing comparison research online and with local vendors.
Consider a home equity loan or explore other financing options if your expectations exceed your current budget.
Get advice from a realtor or property appraiser about how much additional value you might expect from your home kitchen remodeling project.
2.
Determine the Space You Need
Before you begin your remodel design, measure your space carefully. Also, if you consider a wall expansion, we recommend that you weight the cost difference between the extra space against an investment on higher-end appliances or better quality cabinets.
In addition, look into surrounding rooms to determine the amount of space you have to expand. For instance, you could take a group of smaller adjoining rooms like a mudroom, bathroom, pantry, or laundry and combine them into multifunctional kitchen space.
Also, think about why you want to remodel your kitchen. Is it about more functional square footage or do you simply want a brighter and lighter space than you now have? Before you start your project, get a certified kitchen planner to help you to design the kitchen space that suits your needs. When you do, you will have a professional team to work with you to reconfigure the windows, the ceilings or the walls to make the kitchen space appear larger without the need of making room for additional space.
3.
Consider Your Current Layout First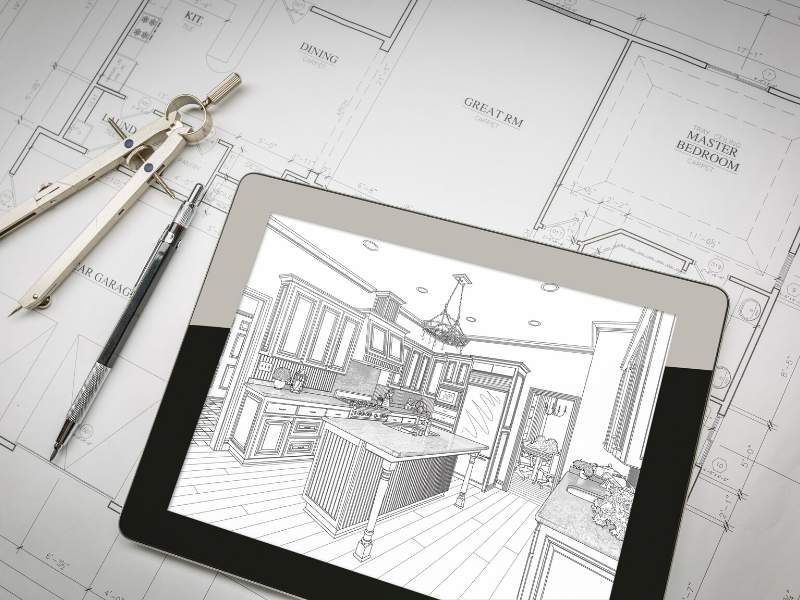 You will save yourself time and money by leaving critical systems like heating, electric, gas, and plumbing in their current location. Rearranging these utilities is expensive because so much goes into the upgrade of these type of units that might be affected by home kitchen remodeling. Some of these include:
upgrading ducts and vents for display hood,
re-routing air conditioning and heating ductwork,
extra water lines for dishwashers, sinks, refrigerators, and icemakers,
moving gas pipes for the oven or cooktop, and
extra wiring for sunken under cabinet lights, sconces, or ceiling lights.
As you most likely surmise, most certified kitchen planners know that the easiest way to save money on your home kitchen remodeling is to keep the current utility design as it is. Whether you decide to switch things around or keep the basic layout as it is, be sure to work with a professional to ensure the best results.
4.
Research Appliance Sizes and Styles
Kitchen appliances come in a variety of sizes, from the gigantic to the diminutive. If for instance, you desire to have a larger appliance, then be ready to create more space for the appliance.
Cooktops: different models of cooktops need different depths in the cabinets below. It might be difficult to have a handy utensil drawer below the countertop of your cabinet and may require you to include additional space.
Refrigerator or dishwasher drawers: it might be difficult to space these drawers in your kitchen. You will also need additional plumbing and wiring on the locations you decide to place them.
Warming drawer: you need to be aware of how the warming drawers will be located before ordering these cabinets. This is because you may require a custom cabinet to support the metal drawer's weight.
Range hood: range hoods usually come with specifications on how to install them. They are often in specific sizes. In a large vent hood or an older home, you could be forced to remove a part of the ceiling or the walls to upgrade or reroute the sizes of the ducts.
Other appliances may require installations or custom cabinets so check with your designer to ensure you get what you want.
5.
Kitchen Lighting Design is Essential for any Home Kitchen Remodeling Project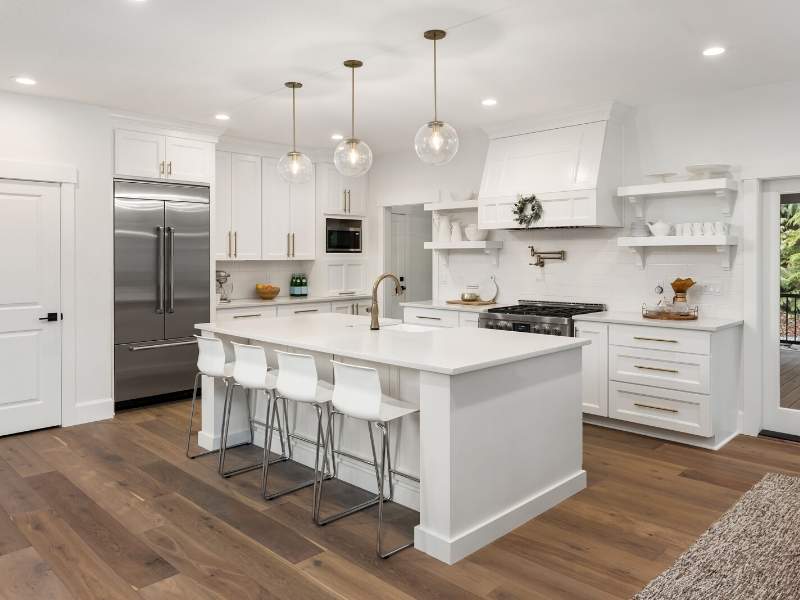 Your kitchen is about a lot more than food prep. It is also where your family and guests gather for entertaining. An excellent lighting plan is both functional and offers an ambiance of friendliness. First, avoid anything that is overly bright and install dimmer switches to easily adjust the level of light. Here are some excellent tips on how to brighten and lighten your kitchen for amazing results.
Replace older doors and windows with larger and more appealing ones that will bring in more light to your kitchen,
Use layers of light that include under cabinet lights, recessed lights, a chandelier or even a pendant fixture.
Consider the option of glass-front cabinets that are installed with inside lighting for both convenience and brightness.
Place switches in convenient locations such as near the door or sink.
Follow these steps to discover an appealing and affordable way to remodel your kitchen to meet your expectations perfectly. In addition, we recommend that before you begin your project, you consult with a certified kitchen planner to ensure the results you desire. It is our sincere wish that your efforts bring you, your family and guests many years of good food, enjoyment, and family togetherness as a result of your new home kitchen remodeling.
Marble.com.
Images Courtesy of Canva.
Other Posts You Might Enjoy:
Terrific Tips for Kitchen Organization
Organization Tips for Your Storage Spaces
Essential Home Renovation Checklist
Share This Story, Choose Your Platform!