Kitchen organization saves time and stress. When your favorite things that you use regularly are at your fingertips, it makes the time spent in your kitchen a real joy. Kitchens are the heart of most homes. With the regular traffic, the meals, the cleanup, the items in this space are easily thrown in the wrong drawer or shelf. Then when you need these items, they are nowhere to be found.
To ensure your kitchen remains in excellent order, we offer these organization tips to include efficient storage solutions.
Your Kitchen Organization; Top Storage Tips
Pots and Pans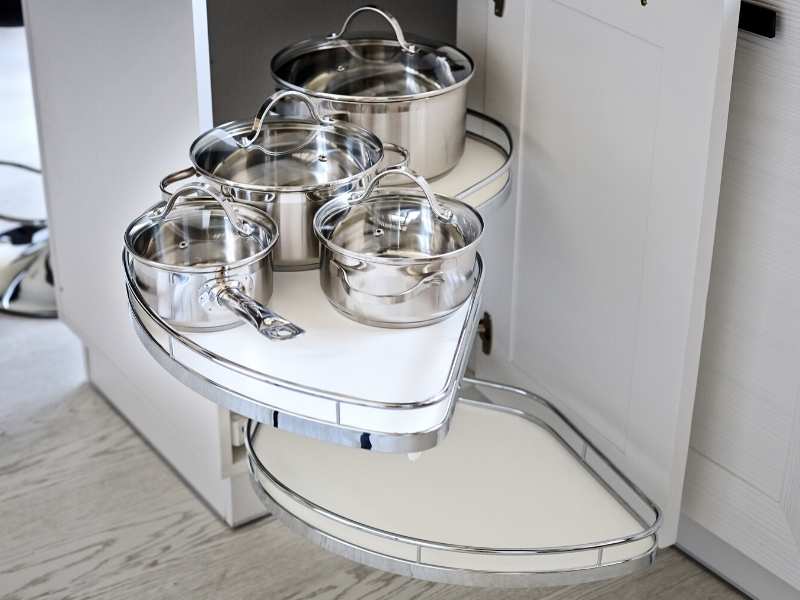 A great suggestion is to install drawers and shelves for pots and pans into your cabinets. This lets you store all your cookware in one efficient spot. Another suggestion is to use S-hooks to hang pots and pans from a stainless steel rack on a kitchen wall. Or, purchase a pegboard, paint it, and install it as a backsplash to make a nice addition to your kitchen. If you have extra space on the door to your pantry, install rods to organize all your lids in one place.
Spice Jars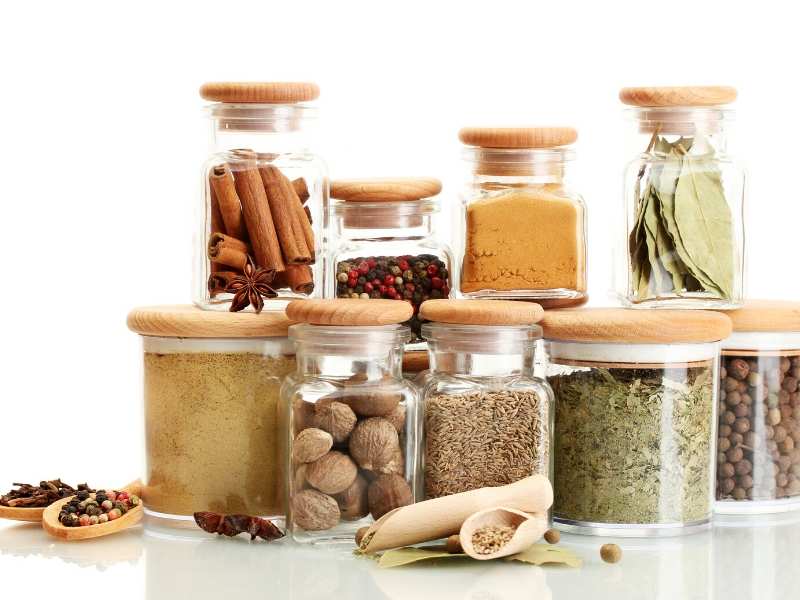 One decorative idea is to put your spices into new, stackable jar sets that match your decor. Some jars are sold with matching labels that are both decorative and help keep you organized. Another suggestion for your spices is to place them in their own drawer. You can sort them in order of the most used, or in alphabetical order. Or, you can make use of magnetized tape on a wall and your spice jars to display your spices for easy access.
Baskets and Labels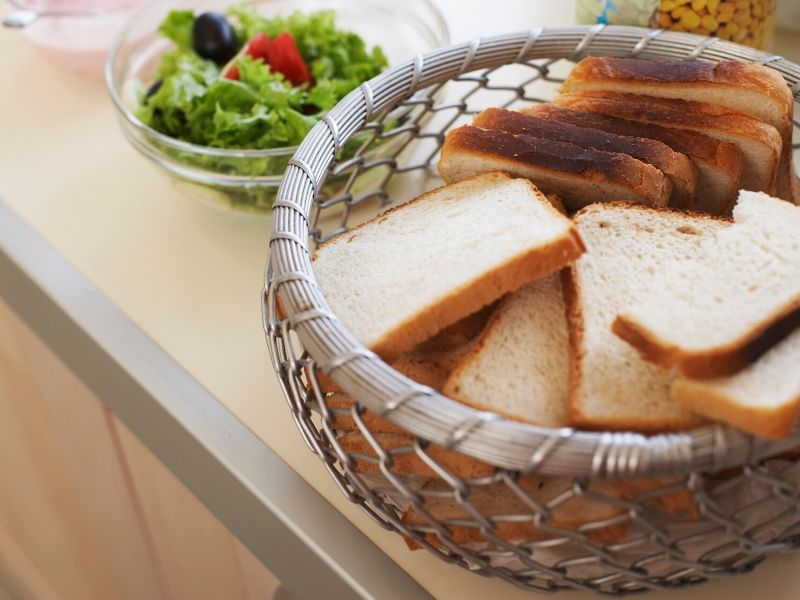 Baskets are a great way to organize. It's a good way to organize your plastic lids and containers but there are many items that are easily organized with this method. Here is one way to use labels and baskets to organize your loose objects around the kitchen. Gather together the following items:
Containers
Metal bookplates
Washi tape
Label maker
Measure your cabinets for the right size container. Organize your plastic containers to ensure that the lids and containers match then, get rid of the unmatched or damaged pieces. Put the lids into one basket and the containers in a separate basket. Measure and cut washi tape so they fit into the metal bookplates. Label your containers and put them over the washi tape strips. Use an adhesive to secure your bookplates on the front of the baskets. Push the baskets into the cabinets and there you go! Note: This DIY tip works especially well if you have home recycling bins set up in your home!
Cutting Boards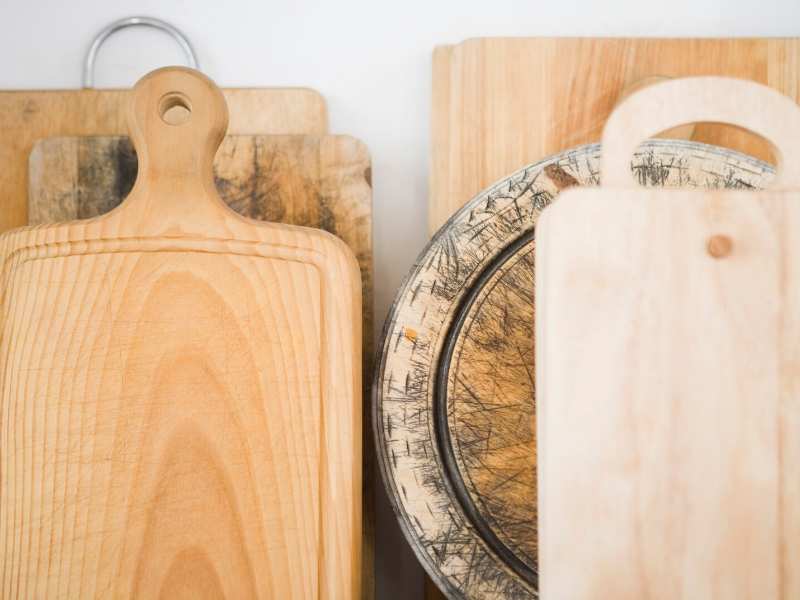 It is so easy for cutting boards to fall over when tipped on end and they are always in varied sizes. One idea is to install tension rods vertically to divide one cabinet into separate sides to give you separate compartments your cutting boards. In addition, if you do not have enough space in your cabinets, place your cutting boards into a decorative basket.
Kitchen Knives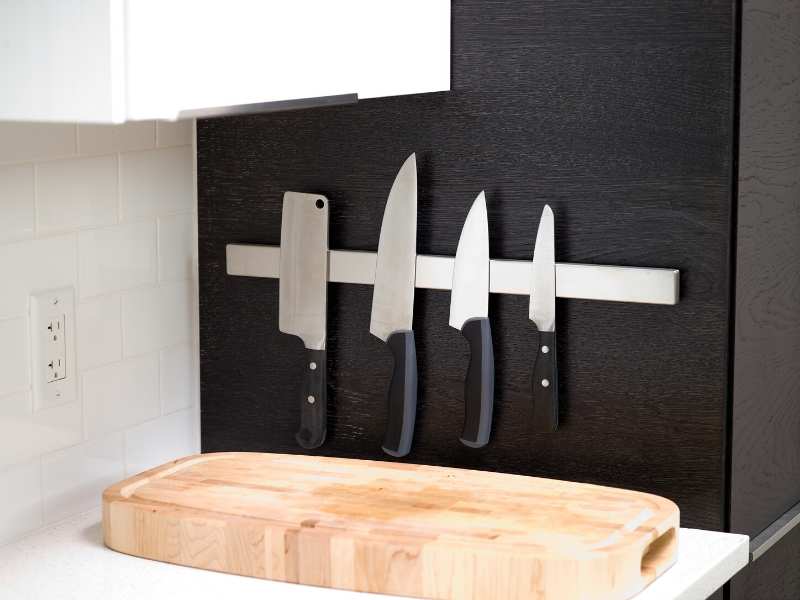 To access your knives easily, one idea is to hang a magnetic knife strip on your backsplash. This is a way to access your knives, especially if you are in a hurry. If you wish to keep your knives in your drawer, use one of the many styles of drawer organizers available.
With these useful tips for kitchen organization, your spices, tools, containers, pots and pans, and food are readily available for anyone who walks into your kitchen to prepare a meal.
Images Courtesy of Canva.
Other Posts You Might Enjoy:
Organization Tips for Your Storage Spaces
Essential Home Renovation Checklist
Library Organization and Layout Tips
Share This Story, Choose Your Platform!