Investing in a expensive remodel sounds scary, but when done correctly and strategically, remodels could increase the value of your home and provide you with big returns. Many homeowners make the mistake of investing in remodels that don't add value, leaving them with an expensive bill for a project that offers little return.
Expensive Remodels That Are Worth the Investment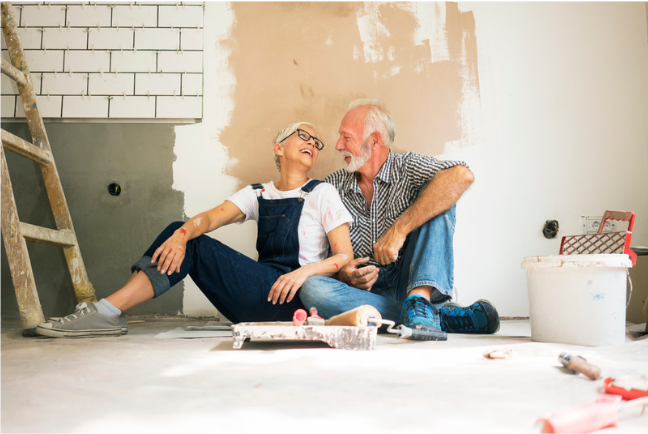 Here are some expensive remodels that are sure to enhance your living space while increasing the overall value of your property.
Most Logical Expensive Remodel: Kitchen
Investing in a kitchen remodeling project can be a great decision if you want to elevate your home's value. With a kitchen renovation, you can upgrade appliances, update hardware, add modern fixtures and materials, and generally freshen up the area's look. 
This is also often an opportunity to reorganize for increased efficiency and convenience. Many of these changes can also ensure a return on investment of 68% or more by increasing home resale value. 
Roof Replacement
As a building's primary shield against all the elements, its roofing must be durable, and dependable while maintaining the structural integrity of your house. In the long run, replacing your old roof can also save you thousands in energy costs since it will help to keep the air in your home.
It will also prevent moisture intrusion due to wind-driven rain, which can contribute to further structural damage.  Ensure you get the work done by a professional roofing company to avoid any issues down the road.
Overlooked Expensive Remodel: Improving Curb Appeal
Good curb appeal can give prospective customers a good first impression, which can increase your property value. You can do several things to enhance your home's curb appeal. These include simple things like refreshing the paint on your exterior walls and adding outside lighting. 
Additionally, think about the small details like door hardware and windows. You can also work on the landscape by adding flowers along the walkway and trimming shrubs. Decks, pergolas, and garden beds are also great ideas.
Bathroom Renovations
Bathroom remodeling can be a great investment, returning an average of 62.8% at selling. While they can be potentially expensive, the benefits make them a solid option for homeowners looking to maximize their return on investment. A bathroom can be a valuable home improvement project and a wise investment if done correctly by a reliable contractor with quality construction materials.
Before jumping into the project, it is important to consider how the renovations may contribute to increased resale value. Consider upgrading fixtures like the shower or tub and working on the walls and floor. Additionally, consider upgrades in energy-efficient water heaters that can bolster efficiency and save you hundreds in utility bills further down the line.

Innovative Expensive Remodel: Adding Livable Space
Adding livable space through a remodeling project is worth investing in, as it can increase a home's functionality and resale value. The addition's new space can accommodate an expanding family or for other purposes, such as an office, library, home gym, playroom, or additional bedroom. 
It can even boost the look of your residence by giving the house more depth and adding visual interest. Additionally, if you decide to sell your home after remodeling the rooms, buyers can leverage that extra livable space for their purpose. 
A home is a significant investment that requires care and maintenance to keep in good shape. While remodeling is expensive, some promise a high return on investment and are worth investing in. 
Other Posts You Might Enjoy
How to Protect Your Home During a Remodel
DIY Bathroom Remodel: 7-Step Guide to Success
Bath Remodel on a Budget: 5 Creative Ideas
Share This Story, Choose Your Platform!