Home remodeling is an exciting project to do as a homeowner. However, a home is more likely to experience some damage or destruction that can later lead to more added costs during construction. Therefore, it is very important to protect your home during a remodel.
Incomplete structures, unstable conditions, unsecured property, and dangerous machinery can cause accidents, injuries, fire, or theft. Due to these hazards, you need to work closely with your contractor to protect the unaffected areas of your home against filth and damage during the house remodel. Besides these, there are more areas of your home that need attention before you start renovation works.
Below is an outline highlighting some essential tips on how to protect your home during remodeling: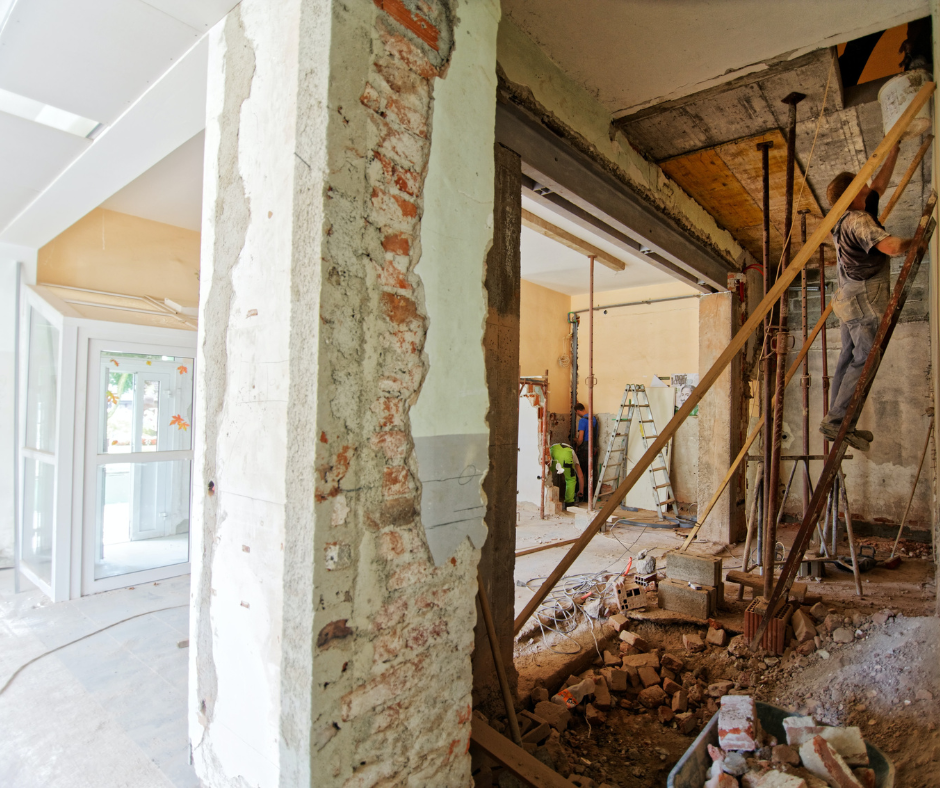 1. Keep Your Belongings Safe
Take down those frames, cover your furniture, and remove your rugs—for the best results, you might have to move your items from one room to another. Avoid getting dust or flecks of paint on your things. More sensitive items like electronics and prized mementos must be delicately stowed away as well.
You can also move your properties to storage or hire storage containers if you have limited storage space. For instance, you can rent storage units and containers from Safestore Auckland.
2. Wrapping Your Window Treatments
It's crucial to entirely cover your window openings that might be exposed to dust with plastic. However, using plastic to cover window treatments for windows you regularly open instead of removing them would be excellent. Removing your window treatments can be risky since parts might disappear, fabric might get dirty or rip off, or metal slats might bend. Replacing the damaged window treatments can be very costly, and it might get challenging to find other remedies that match your current ones.
3. Coating Your Bathtub
After completing the project, your bathroom remodel would not be successful if you leave your bathtub with ugly scratches. Therefore, it would be ideal to cover your bathtub with a thick, sturdy rubber coating to protect it from scratches. The products used for tub protection are typically rolled or brushed on the tub and peeled off after the home remodeling process. These products are a cheap insurance measure for protecting your bathtubs compared to replacing your scratched ones with new ones, costing you thousands of dollars.
4. Laying Down A Wooden Chip Path
It's normal to have home remodeling projects that involve walking across muddy yards with no grass or pavements. The challenge is how you can keep the mud out of the house. Most people tend to use temporary plywood walkways. However, plywood can sink into the mud and become dirty like the ground surrounding it. Using wooden chips can be ideal since you can lay down a fresh layer when the current path of wood chips gets muddy. Moreover, wood chips are inexpensive and more effective than stringy mulch.
5. Containing Dust
Almost all home remodeling projects produce dust. Therefore, you need to develop ways to contain dust when remodeling. You can create a dust barrier to protect your furniture and walls from getting dust. Also, you can leave your doors and windows open to let out the dust produced when remodeling. By containing dust, you also reduce the chances of exposure to pollutants.
6. Covering Your Countertops
Flat surfaces are primarily used as workbenches or storage shelves during home renovations. Therefore, it would be wise to protect your countertops from scratches by covering them with cardboard. Properly wipe the countertops and then lay down clean cardboard. It's crucial to tape the cardboard edges to prevent them from sliding and keep out dirt.
7. Wrapping Your Doorways
Remodeling involves carrying big and heavy stuff through doorways or tight spaces. Your doors can take a beating during these movements. Using cardboard to clad your doors or wrap your door jambs can be an excellent way of protecting your doors against accidents.
8. Protecting Corners With Cardboard
The daily parade of tools, tool belts, and building materials can be hard on your finished walls. You can protect your outside walls with cardboard strips. You can purchase pre-made protective corners or cut out thick shipping boxes to make protective corners. However, you need to ensure that the cardboard you use extends to about four feet in height. Holding it in place using painter's tape can help guarantee that your paint won't come off when removing your cardboard.
9. Shielding Your Floors
Using a heavy canvas drop cloth, you can easily protect your floors from stains and snags. However, safeguarding hard flooring can be challenging. When doing a home remodel, a hammer falling from a high area can dent hardwood flooring, puncture vinyl, or chip ceramic tiles. To protect your flooring from falling tools, you can cut hardboard sheets within the dimensions of your room and then hold them together using duct tape. It's crucial to use masking tape around its perimeter to prevent debris from getting under the hardboard and scratching your floors.
10. Protecting Your Stairs
Protecting your stairs can also be challenging since you have to use materials that can't cause a trip or slip. You can use rosin paper for your wooden stairs as you can crease it over tread edges and securely tape it around its perimeter. You can use a little drop cloth to protect your carpeted stairs. You can secure the drop cloth by driving some small nails through the carpet and into the treads.
Conclusion
Remodeling can be challenging and costly without planning. Therefore, you need to work closely with your contractors to ensure the project is successful at minimal costs. Use the outline above as a guide to protect your home during remodeling.
Other Posts You Might Enjoy:
Ways To Save Money During A Garden Remodel
Bath Remodeling On A Budget: 5 Creative Ideas
A Guide To Planning A Successful Remodeling Project
Share This Story, Choose Your Platform!