Are you thinking of starting a DIY bathroom remodel? If so, you're not alone! A bathroom remodel can be a great way to add value to your home and make it more comfortable. In this blog post, we will outline a 7-step plan for the DIY bathroom remodel. We'll provide tips on everything from demolition to flooring to plumbing. So whether you're planning a complete overhaul or just a few simple changes, read on for the advice you need to get the job done right!
DIY Bathroom Remodel: 7-Step Guide To Success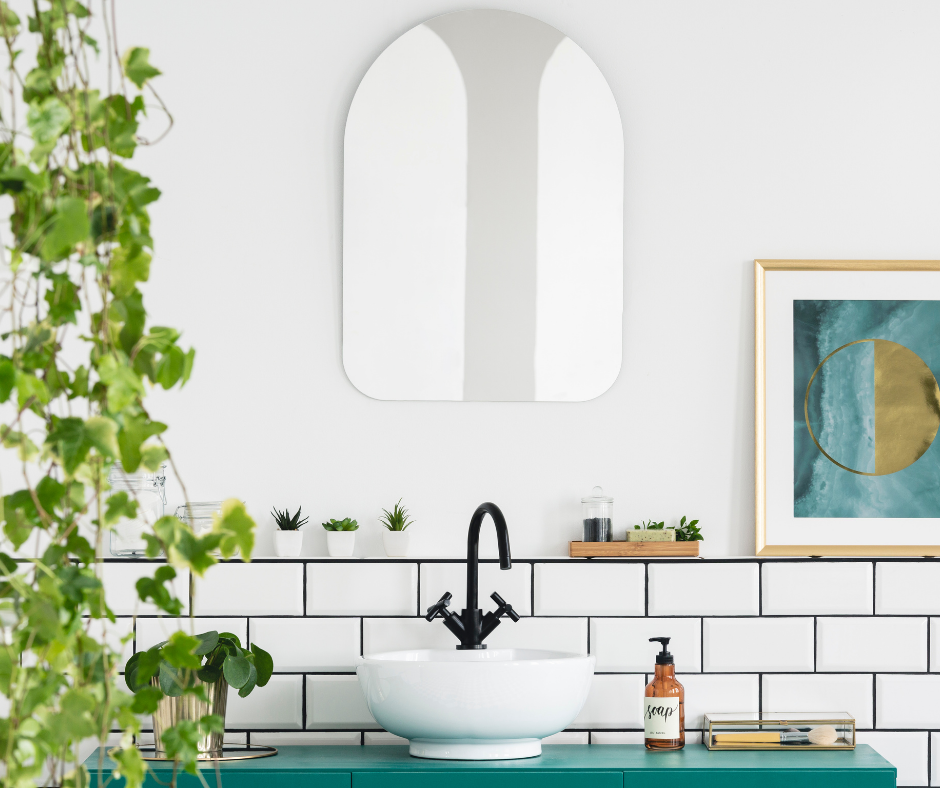 Assess the Current State of Your Bathroom
The first step in any DIY bathroom remodel project is to assess the current state of the room. This means looking at things like the layout, the condition of the fixtures and finishes, and how much space is available. It's also important to consider your needs and goals for the remodel.
Decide on a Budget and Timeline
Once you have a general idea of what you want to achieve, it's time to set some parameters for your project. Decide on a budget and timeline, and be sure to factor in both planning and execution time.
It's also important to remember that remodeling can be expensive, so be prepared to make some compromises if your budget is tight. In terms of timeline, it's usually best to start with smaller projects that can be completed in a short amount of time.
Choose the Right Contractor
One way to save money is to do some of the work yourself. However, if you're not comfortable with DIY projects, it's best to leave them to professional bathroom remodelers. 
When choosing a contractor, be sure to ask for referrals and reviews from past clients. You can also check with the Better Business Bureau to see if there are any complaints against the company.
Finally, be sure to get a written contract that outlines the work, as well as the price and timeline.
Plan the Demolition Process 
Before you can start remodeling, you'll need to tear down the old bathroom. This can be a messy process, so be sure to plan ahead.
If possible, try to keep demolition to a minimum. For example, you may be able to simply remove the toilet and sink rather than demolishing the entire room.
Install New Flooring 
One of the most visible changes in a bathroom remodel is new flooring. There are many options to choose from, so take your time and find something that will fit both your style and budget.
If you're not comfortable installing the flooring yourself, you can hire a professional to do it for you.
Update the Plumbing Fixtures 
One of the easiest ways to update a bathroom is to replace the plumbing fixtures. This includes things like the sink, faucet, and showerhead.
Be sure to choose fixtures that fit your style and budget. You can also buy them in a variety of finishes, including chrome, brushed nickel, and oil-rubbed bronze.
If you're not comfortable installing plumbing fixtures yourself, you can hire a professional to do it for you.
Add New Accessories and Finishing Touches
Once the major work is done, it's time to add some finishing touches. This includes things like new towels, a toilet seat, and a shower curtain.
It's also a good idea to choose accessories that fit your style and personality. For example, if you like vintage style, you may want to choose a clawfoot tub.
Summary
The bottom line is that there are many ways to update a bathroom, and the key is to take your time and choose wisely. By following these tips, you can remodel your bathroom without breaking the bank or without stressing yourself out to the point of burnout!
OTHER POSTS YOU MAY ENJOY:
BATH REMODELING ON A BUDGET: 5 CREATIVE IDEAS
A GUIDE TO PLANNING SUCCESSFUL REMODELING PROJECTS
13 SIGNS YOUR BATHROOM NEEDS A REMODEL
Share This Story, Choose Your Platform!